Balochistan: Pakistan's darkest underbelly and dirtiest open secret lies exposed
Balochistan is a confluence of different ethnic tribes including the dominant Balochis and a sizeable Pashtun population. Ironically, despite having the most abundant natural resources in natural gas, oil, coal, copper, sulphur, fluoride and gold, it is also one of Pakistan's poorest provinces.
For many Indians, Balochistan suddenly surfaced on the world map when Prime Minister Narendra Modi referred to Pakistan's troubled province during his Independence Day speech last Monday. Yet through his carefully crafted words from the ramparts of Red Fort, the Prime Minister was merely lifting the veil off one of the most brutal and sustained conflicts in human history that Pakistan had for so long been largely able to keep under wraps.
By merely mentioning the "B" word before a global audience and in presence of the entire foreign diplomatic corps, Modi achieved two objectives crucial to India. One, he launched a handy counter-narrative to Pakistan's propaganda war over Kashmir. Two, he dealt a strategic masterstroke by uncovering Pakistan's dirtiest secret that left Islamabad red-faced and foaming at the mouth, though there is no dearth of sceptics who think that this new strategic shift surrenders India's moral high and might either backfire or get India nowhere.
But there is another important repercussion, one that could have a greater impact beyond the game of one-upmanship between two South Asian neighbours. The Prime Minister of the world's largest democracy, by simply "thanking Baloch people for their good wishes", may have just breathed new life into their long struggle for self-determination.
The Baloch are a proud people with a distinct history that dates back at least to the pre-Islamic era and a unique geographical location amid one of the world's most mineral-rich zones. At 42 per cent, it has nearly half of entire Pakistan's landmass but is smallest by population, home to just 13 million people. Here's one example to illustrate just how fiercely the Baloch guard their separate identity. Firstpost put out a story on how Karima Baloch, sent out a Raksha Bandhan greetings to Prime Minister Narendra Modi (more on it later) but identified her as a Pakistani national. She corrected us immediately:
Balochistan is a confluence of different ethnic tribes including the dominant Balochis and a sizeable Pashtun population. Ironically, despite having the most abundant natural resources in natural gas, oil, coal, copper, sulphur, fluoride and gold, it is also one of Pakistan's poorest provinces.
The roots of the Balochistan conflict go back till the country's independence and lie in Pakistan's annexation of an independent, sovereign nation. Unlike Pakistan, an experimental, test-tube state forged by the British with an intent to divide India along its racial and religious fault lines, Balochistan always had all the ingredients of a separate nation-state. The Baloch were and remain a fiercely independent people, with a cultural identity backed by a long history and a social identity different from Pakistan's.
As AK Mengal, Nationalist Leader and former chief minister (1972-73) of Balochistan province told BBC in a 1987 Channel 4 documentary, Balochistan: The Gathering Storm: "Baloch has a history of a different identity. It has all the qualities of a separate nation. It has got its own language, it has got its own culture, own heroes and it has got its own land."
The concept of Balochistan as a nation-state was formed in 1410. Stretching till Iran to the west and Afghanistan to the north, it was an independent country before the British attacked and annexed it in 1839. The British later arbitrarily sliced Balochistan into three pieces irrespective of its ethno or socio-economic traditions through two artificial borders — the Goldsmith Line (1871) and the Durand Line (1895). Northern Balochistan and western Balochistan were given to Iran and Afghanistan, respectively, and eastern Balochistan (which is now under Pakistan occupation) remained independent and maintained treaty relations with the British. The British remained in eastern Balochistan until 1947 and at the time of their departure they recognised Balochistan as an independent state.
The Khan of Kalat, who presided over nearly all of Balochistan barring three minor principalities, had the choice to either accede to India or Pakistan through merger or remain an independent nation. Three days before Pakistan separated from India, a tripartite agreement was signed between the British, the ruler of Balochistan and what would be the new Pakistan administration accepting Baloch sovereignty. The Khan of Kalat wanted to maintain a treaty-based, brotherly relationship with Pakistan.
GB Bizenjo, former governor of Balochistan in 1972-73, told BBC Channel 4: "On 11 August, 1947, a communiqué was released from the Viceroy's House. It was broadcast that Kalat of Khan is not an Indian state but a sovereign, independent state with treaty relations with British Empire. Both Houses (House of Commons and House of Lords drawn after the British empire) in Khanate of Kalat, the princely state, voted against accession."
Pakistan's Quaid-e-Azam Mohammed Ali Jinnah's machinations ensured that Pakistan marched into the country in March 1948 and annexed it. Though Mir Ahmed Yar Khan, the then ruler of Kalat, signed a 'treaty of accession' under the threat of imprisonment, his brothers and followers continued to fight, triggering the first conflict between Baloch and the Pakistani Army. The Baloch Parliament never accepted this treaty and it never received people's mandate.
So far, there have been five waves of insurgencies starting with the 1948 rebellion. There were uprisings in 1958, 1962-63 and 1973-77. After two decades of relative lull, the fifth Baloch insurgency movement began in 2003. In 2006, tallest Baloch leader Akbar Khan Bugti was assassinated in a targeted plot by the Pakistan army.
For all these years, Balochistan has remained under the yoke of Pakistani oppression — political subjugation, economic exploitation, cultural hegemony and military excesses — resulting in gross human rights violations and untold atrocities for over seven decades.
The last 15 years have been particularly brutal. Naela Quadri Baloch, a self-exiled rights activist and Canada-based women's leader campaigning against Pakistan's presence in her land, told The Times of India during a recent visit that Pakistan's torture amounts to genocide.
"For the last 15 years, we are facing war imposed on us by Pakistan, human rights violations and their kill-and-dump policy. (Around) 25,000 people including women and children are missing… abducted by Pakistan Army. It has reached the level of genocide. There are a hundred mass graves in Balochistan. It is a war situation. They fire indiscriminately, they kill anything — one-year-old babies, girls, women and even our cattle. They abduct and take Baloch women into their rape cells. There are official torture cells. They have abducted thousands of women— no one knows their whereabouts. They are using rape and dishonour as an instrument to crush a nation."
A report in The Guardian collates some of the gross human rights violations, extrajudicial killings, enforced disappearances of militants and activists and crimes against humanity carried out by the Pakistan army and reported by various human rights organizations.
"In December 2005, Sardar Ataullah Mengal, Balochistan's former chief minister, reported that Pakistani troops had used chemical weapons against Baloch tribespeople. He produced photographs of individuals bleeding from their mouths and noses, who he said were civilian victims of poison gas attacks. Other reports allege Pakistan's use of napalm and cluster bombs in civilian areas.
"On March 17, 2005, the Pakistan military shelled the town of Dera Bugti, killing more than 70 civilians. In December that year, Islamabad's military operation against the Marri Baloch people killed 86 and wounded 120. Many of the victims were women and young children.
"A 2006 report by the Human Rights Commission of Pakistan (HRCP) documented arbitrary arrests and detention, torture, extra-judicial and summary executions, disappearances and the use of excessive and indiscriminate violence by Pakistan's police, military, security and intelligence forces. These findings were corroborated by Amnesty International."
A 2014 report in BBC tells of a discovery on 17 January, 2013, of bodies from a mass grave in the village of Tutak near Khuzdar in Balochistan province. Only two of the mutilated, decomposed bodies have been identified so far - both were men who had disappeared four months earlier."
Naela Quadri Baloch tells The Times of India the account of a journalist who "was abducted, tortured and he witnessed a 25-year-old Baloch schoolteacher Zarina Marri in a rape cell. When he was released, he gave his report and testimony to Asian Human Rights Watch."
And LiveLeak appeared to corroborate the account, citing Asian Human Rights Commission (AHRC) that a 23-year old Baloch school teacher "had been repeatedly raped by the military officers and is being used as a sex slave, to induce arrested nationalist activists to sign state-concocted confessions." The report quoted sources as saying that "there were [referring to an eye-witness account] young Balochi females seen at those two torture cells, naked and in distress… the women are sexually abused in the military custody but they cannot say so publicly because of their sanctity and harassment of their families."
This was also confirmed in a NDTV article which quoted European Organization of Pakistani Minorities (EOPM), an NGO working for the rights of minorities in Pakistan, in saying that Pakistani army is sexually assaulting minority women and using them as sex slaves. EOPM reported that women of Balochistan and Gilgit Baltistan were being abducted by Pakistan army officials and taken to torture camps, where they are raped and used as sex slaves.
But why and how did Pakistan get away with such large-scale acts of violence? Why has the United Nations looked the other way and international community maintained a deathly silence?
In the game of chess that is geopolitical strategies, Balochistan has always remained a pawn at the hands of influential players such as Britain, Russia, America and now increasingly, China. In terms of both economy and national security, Balochistan remains of huge strategic interest for both Iran and Pakistan.
As for western powers, Baloch plight is nothing more than a collateral damage because Pakistan must be kept on their side for the so-called, unending war on terror even though Islamabad uses the abundance of aid to foment more terror in the region. There have been recent signs of US disillusionment with Pakistan's policy of using terrorism as state policy but there is an apprehension nevertheless that if Balochistan is allowed to break free, it will unleash the same terrorism genie that is troubling the middle east.
India has suddenly altered this delicate and complex balance by declaring moral support for the Baloch people in their struggle for freedom. And Modi's gesture has been welcomed with open arms by Baloch activists and nationalist leaders. While Naela Quadri Baloch urged the Prime Minister to take up the issue at the United Nations in September, Karima Baloch, a young student leader from the turbulent region took the occasion of Raksha Bandhan to express her gratitude towards Modi.
In a YouTube post, Karima, the chairperson of Baloch Student Organisation, requested Modi to be a brother to Baloch women who have lost their brothers in atrocities inflicted by Pakistan Army.
"Hum apni jung khud lad lege, aap bas humari awaaz ban jae (We will fight our own war, you just be our voice)," Karima said, in her message to PM Modi, requesting him to engage the world in a dialogue about the genocide and human rights violations in Balochistan.
It remains to be seen how India approaches the Baloch equation. Will it merely use Baloch struggle as a leverage against Pakistan, or internationalise the issue further to create more pressure on Islamabad?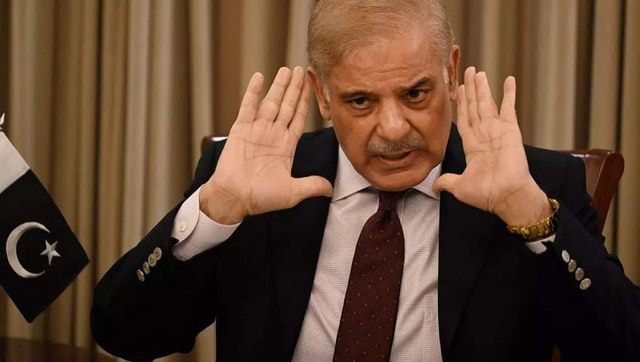 Explainers
Pakistan's dire economic situation just keeps getting worse with reports of its forex reserves being at the lowest in nearly a decade. There is food inflation and an energy crisis, and debt is rising. Now, some are worried Islamabad might go the Colombo way
Explainers
Created in 1987, the major non-NATO ally designation is a symbol of a country's close relationship with the US. Pakistan, which received this designation under the Bush administration, enjoys several perks under this status including access to excess US defence supplies and eligibility for loans
Opinion
A year and a half after the Taliban captured Kabul the euphoria has vanished, the mood is grim and Pakistan's policy is in tatters