'Bad roads not only cause': MNS workers vandalise PWD office after minister remarks on pothole-related deaths in Mumbai suburbs
Maharashtra PWD minister Chandrakant Patil had said that potholes in roads alone cannot be blamed for the accidents.
The Maharashtra Navnirman Sena (MNS) on Monday vandalised the office of the Public Works Department (PWD) in Navi Mumbai, angry over the incidents of pothole-related deaths in Maharashtra. This comes after state PWD minister Chandrakant Patil said that potholes in roads alone cannot be blamed for the accidents.
#WATCH: Maharashtra Navnirman Sena (MNS) workers vandalise the office of Public Works Department in Navi Mumbai over incidents of pothole deaths in the state. #Maharashtra pic.twitter.com/IT4qQpfMAW

— ANI (@ANI) July 16, 2018
Patil made the statement even as five people died in the past couple of weeks because of the poor state of roads in the suburbs of Mumbai, according to PTI. Four people died in Kalyan in accidents on pothole-ridden roads, and another death was reported in Navi Mumbai. In all these cases, the victims lost balance of their two-wheelers and fell after their vehicles hit a pothole.
Speaking to reporters in Sangli, Patil had said: "When you talk about a death in such an accident, you forget that five lakh other people have travelled on the same road. You cannot put the entire blame on the (condition of) the roads alone."
The senior minister hastened to add that he did not have all the information about these accidents, and that action will be taken against officials based on the facts of each case. Family members of the deceased will get due compensation, he said.
The Opposition Congress called the minister's comments insensitive. The party has also started a campaign to fill potholes in the state.
Congress' campaign
Mumbai Congress chief Sanjay Nirupam on Sunday said there were 20,000 potholes on the city's roads, not just 300 as the Brihanmumbai Municipal Corporation (BMC) claimed before the Bombay High Court.
Party workers on Saturday counted and filled potholes in suburban Bandra as part of its campaign, titled "Aao Potholes Giney" (Come, let's count potholes), and accused Mumbai's civic body of not being prepared for the monsoon.
Nirupam also said that the Shiv Sena and the BJP should quit the BMC if the civic body was unable to keep the city's roads free of these deadly pits.
With inputs from PTI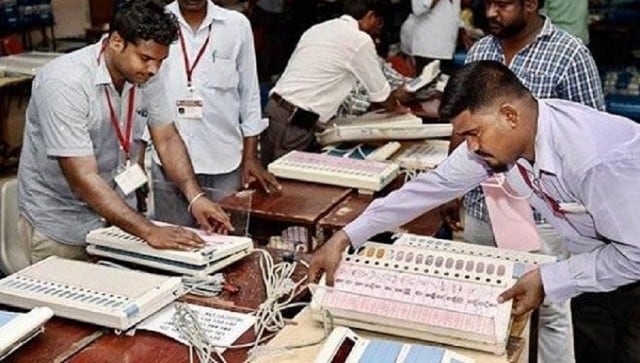 Politics
The counting of votes began Sunday morning at more than 825 centres across the 75 districts of Uttar Pradesh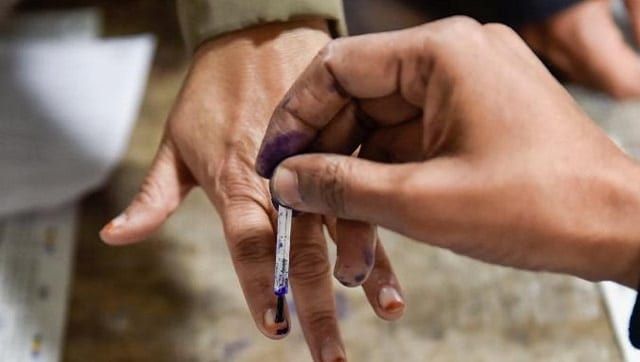 Politics
The AINRC has won ten seats, while the BJP has won six seats. In the UPA camp, the DMK won six constituencies, while the Congress won in two places
Politics
With all leaders who could pull others with them gone, this victory has placed Mamata Banerjee in a safe seat to rule the state