We give you the five things that are likely to happen after Baby Falak's tragic passing:
1. Police has produced before the Juvenile Justice Board (JJB), the teenager, who brought baby Falak to AIIMS on January 18. This is different from the stand police took when it produced the teenager before the child welfare committee (CWC) where the girl was considered a victim rather than a preparator. If the JJB finds her responsible for baby Falak's condition (and death), she will be sent to institutional case for three years under JJ act. JJB can release her after admonition or under the supervision of a probation officer.
2. During her counseling sessions, teenager had given details of hotels in Delhi's Mahipalpur area which are hubs of flesh trade. Police is yet to take any action against the hotel owners. As of now, no raid has been conducted based on the leads given by the teenager.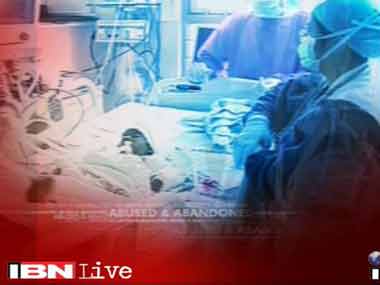 3. Teenager also told the counselors about another trafficked child. So far, police has not been able to trace that child. "Perhaps the issue of rescuing another child victim has been taken very casually. We can imagine the plight of the girl who is still in the custody of traffickers and pimps," ruled the child welfare committee on March 13.
4. Falak's mother lives in Nari Niketan home in Delhi. If she is found guilty of abandoning Falak (Section 317 of Indian Penal Code), she will be convicted. However, she has said that she herself is a victim of trafficking. Sessions court will decide on the same.
5. Delhi High Court has formed a committee to formulate guidelines for media to cover issues involving children/ juvenile. The committee is expected the submit draft guidelines to the court in first week of May. In baby Falak case, CWC issued show cause notice to AIIMS asking why action should not be taken against it to allow unrestricted media entry in ICU where Falak was being treated. Child Welfare Committee also directed police to prepare a list of media personnel who accessed the ICU.
Updated Date: Mar 16, 2012 10:23 AM