Ayushman Bharat scheme: Modicare has the potential to be an economically viable game-changer in the country
Ayushman Bharat scheme is a national health protection scheme which will cover 10 crore poor families or approximately 50 crore people.
Ayushman Bharat scheme is a national health protection scheme which will cover 10 crore poor families or approximately 50 crore people, providing health coverage upto Rs 5 lakh per family. The scheme will prevent at least 66 lakh families from falling into debt trap due to spending on healthcare.
This is the world's largest healthcare scheme sponsored fully by the government but its success will depend on many factors. More than 1,300 ailments are covered under it, including heart diseases. Termed as PM Jan Arogya Scheme, no money shall be paid by the poor family for treatment in case of hospitalisation under the scheme. Public or empanelled private hospitals have been roped in to provide service. This is a game changer in Indian public health care system.
According to NITI Aayog, India spends only 1.3 percent of its GDP on healthcare. Whereas China spends 2.45 percent while Sri Lanka, Malaysia and Thailand spend almost double the amount spent by India. The scheme is largely going to benefit the poor and marginalised sections of society living in rural or urban India, and those who cannot pay hospital expenses.
About 25 percent rural and 18 percent urban population sink into poverty due to medical emergencies which batter the finances of poor families. Ayushman Bharat will target these poor families and is believed to play a big role in uplifting their quality of life. The government machinery claims that now, the poorest of the poor can get free healthcare by what is termed as Namocare or Modicare.
Under the scheme, government is planning to set up 1.5 lakh primary healthcare and wellness centres which will be upgraded from time to time. All such upgraded centres will be linked to hospitals digitally and will provide basic and essential health services including medicines. These centres are supposed to have a doctor, a midwife and a pharmacist. As per the scheme, along with Ayurveda, medical systems of unani and yoga will also be introduced. Central and state health agencies will have the responsibility to bear the cost of these wellness centres.
IAS Alok Kumar, working as a consultant with NITI Aayog, says, "Government wants to provide healthcare to the poor and will pay to those who can pitch in whether it is a private or government hospital.''
However, questions have been raised about the economic viability of the scheme, but the government denies that it is economically unviable. NITI Ayog, which has worked out the details of the framework of the Ayushman Bharat project, has said that questions of economic viability of the scheme are not based on facts.
According to NITI Aayog, hospitalisation rate in India is somewhere between 1 and 1.5 percent. Under the scheme, if 1 percent of the covered 50 crore people are hospitalised, around 50 lakh people will be given healthcare benefits. If the hospitalisation rate is 1.5 percent, 75 lakh people are to be admitted for treatment. Government has set the target of 10 crore families for health insurance.
According to the government records, the focus is to ensure that the premium must not exceed Rs 1,100 per family annually for Rs 5 lakh insurance cover. The estimated cost for 50 crore people will be around Rs 10 thousand crore — 60 percent to be borne by the Centre and the rest 40 percent by the state.
According to NITI Aayog estimate, even if hospitalisation rate is doubled after the implementation of the scheme, the cost is not likely to exceed beyond Rs 20 thousand crore, which is quite reasonable.
Who is to be benefited under the Ayushman Bharat scheme will be decided by the respective states which are on board, but every one who is listed in the deprivation numbers 1, 2, 3, 4, 5 and 7 as per Socio Economic Caste Census (SECC) 2011 database, will be automatically enrolled in the scheme. The number of these families in the country is 10.74 crore.
Different states on board with the scheme have chalked out their own strategies for implementation. Chhattisgarh will include almost every one in the state as beneficiary. Andhra Pradesh will include about 85 percent of its population in the scheme, while Rajasthan has already decided to include 75 percent of the population in Modicare. Apart from the Socio Economic Caste Census, the state government can also bring other groups as beneficiaries under the scheme.
Upon hospitalisation, government is offering 15 percent less than the Central Government Health Scheme (CGHS) rate to the hospitals. CGHS provides private ward, while under PM Jan Arogya Yojna, only general ward is permitted. Hospitals accredited to the NABHL will be offered 10 percent more. National Accreditation Board of Hospitals is a competent organisation and is even recognised abroad. It provides a robust healthcare system with top class laboratories. Government is also likely to incentivise those who want to set up hospitals in remote areas.
Therefore, according to NITI Aayog, the Ayushman Bharat scheme is very much economically sustainable. Government is offering standard rates that are prevalent in Andhra Pradesh and Tamil Nadu. The bigger challenge is timely payment to the insurers. Another challenge is to switch from low volume high margin pattern to high volume low margin. If these challenges are met, the scheme is likely to be a great success.
NITI Aayog is also focusing on the point that private hospitals should set up more general wards and the government will make them timely payment. If this is clinched, half the battle is won. Most of the states on board with the scheme are setting up their own trusts except Tamil Nadu and Maharashtra so that uninterrupted service is assured. Whether this service comes from private or government hospital does not matter.
25 percent doctors are working in private hospitals in India. Therefore, government does not want to ignore the private players who can play a big role in providing better health services to the people.
Almost all government institutes are associated with the PM Jan Arogya Scheme which is a big strength for the government. Government hospitals in Kerala meet highest standards. Government's focus is on better delivery system. Whoever provides better service will be paid as per the rate decided.
Government believes that both private and government hospitals can pitch in to provide better healthcare facilities to the people. Health services are in private hands in Canada, Germany, Netherlands, which is quite successful. Therefore, government cannot ignore the contribution of the private players in this field.
If these challenges are met, there is no doubt that the Ayushman Bharat will prove to be a game-changer in the lives of the millions of impoverished people.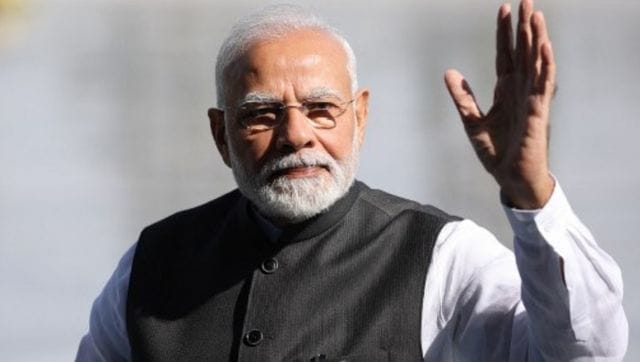 World
Call for an independent probe into the BBC over Modi documentary' on Change.Org, which strongly condemns the BBC for failing to meet the highest standards of editorial impartiality, has attracted over 2,500 signatures since it went online on Sunday night.
Opinion
The BJP has a distinct advantage over the Opposition which is divided, bereft of any ideology and has poor organisational support
World
who, medicines, nuclear emergency, who medicines list, radiological disaster, nuclear plant accidents, nuclear bombs, world health organisation, personal protective equipment, national stockpile, government