Aurangabad, India's mini Yemen: Safety, affordable college education, region's Islamic history make city popular
One of the Arab world's poorest countries, Yemen has been devastated by a civil war since 2015 that pits the Houthi Shia rebels against forces loyal to the government of President Abdrabbuh Mansour Hadi.
Aurangabad: Eight-year-old Judy Abdulghani Ali was tough as nails as she bargained with the autorickshaw driver. "Hum 50 nahi 30 rupees denge. Baki log utna hi lete hai, chalna hai to chalo (We'll give you 30, not 50 rupees, it's the standard rate, come if you want)," she said.
Amused by her gumption, the driver gave in. Judy has lived in Aurangabad since she was four, when her parents left the hard conditions in Yemen, and moved to India. Like many Yemeni children her age, Judy is now fluent in Hindi and Marathi, a marker of how well-integrated the community is in their new home.
For decades, Aurangabad, a tier-2 city in the Marathwada region of Maharashtra, has been a safe haven in India for Yemeni migrants. One of the Arab world's poorest countries, Yemen has been devastated by a civil war since 2015 that pits the Houthi Shia rebels against forces loyal to the government of President Abdrabbuh Mansour Hadi.
Over 10,000 civilians have died in the conflict and 40,000 wounded till January 2017, the majority in air strikes launched by a Saudi Arabia-led multinational coalition that backs the current president. A record number of Yemeni nationals are migrating to other nations. In India, Aurangabad has become their preferred destination, thanks to its safety, affordable college education, and the region's Islamic history.
Most Yemenis come to the city as students in the Dr Babasaheb Ambedkar Marathwada University (BAMU) and affiliated colleges, that have for four decades reserved 15 percent seats for foreign students, including those from Kenya, Somalia, Iraq, and Thailand. The first three Yemeni students came in 1987. Yemeni alumni from the nineties have left to greener pastures: one is a leading English professor in Yemen, another is a manager in the Yemen vice-president's office, and yet another heads the language department in Amran University, Yemen.
These success stories, and the assurance of a support system makes Aurangabad popular. Mansoor Ali Mohammad Almaswari, General Secretary of the Yemeni Students Union, is the first foreign student in BAMU to get the University Grant Commission's scholarship for PhD. He said that from 33 Yemenis in 2008, to 322 in 2012, in the year 2016-17, 675 Yemeni students were admitted in BAMU, Maulana Azad college, Sir Syed College and Swami Vivekanand College. Almaswari said the tuition fees are higher than in Yemen, but among the most affordable in India. Moreover, accommodation, food, and travel were cheaper compared to metropolitan cities.
The Yemeni students hold student visas, or in the case of doctoral students, research visas. They enroll in course after course, because returning to Yemen is too risky. Professor Dr Mustajeeb Ahemad Masood Khan, Director of the Foreign Students Cell, said, "A graduation course is for three years, an undergraduate course is four years, then two years of post graduation, and five years of PhD. That is at least 10 productive years of their life in safe nation." Moreover, it's harder to get jobs and work visas in India.
"In big cities like Delhi, Hyderabad and Bengaluru, we get some translation or writing jobs but they don't pay much," Almadwari said, adding that the community discouraged illegal work. "We have a crisis in Yemen, and we don't want to increase our problems with illegal stay." Prof Khan said BAMU had adopted a liberal stand in issuing certificates to help their foreign students extend their visas, or convert them from student to research visas.
The Yemeni Student Union, formed in 2015 in Aurangabad, has 120 permanent members and has built strong roots in the city. The Aurangabad police commissioner, BAMU officials and Maulana Azad College officials have attended several of the union's cultural functions. In the colleges, many Indians seem to have built lasting friendships with Yemenis.
Twenty-six-year-old Ashish Gaikawad befriended his Yemeni classmate Abdulghani Ali Musaeed Nasser Al-Bokwal from the very first day they met. Abdulghani is a PhD student in the environmental science department, but back home in Yemen, he had been the director general of the country's environment protection agency. Gaikawad was impressed with the 44-year-old Yemeni man's knowledge and humility.
Chetana Walokar-Rajnekar, a 25-year-old environmental science educator found a best friend in Faeza Albabeli when they both pursued their M.Sc. "We came to know from Faeza how difficult life is in Yemen," said Rajnekar. "Still, she always extends a helping hand. She taught us about being positive in life."
Like the Muslim communities in Hyderabad and Aurangabad, Yemenis are also Sunni Muslims. Prof Dr Syed Shafiuddin, the Head of Computer Science Department in Milliya College, Beed, offered a historical link between India and Yemen. "The Nizam of Hyderabad appointed Yemenis to guard their treasure, and they were known as chaukidar, later corrupted to chaus. All Muslim Chaus in India today are successors of Hyderabadi Yemenis," he said. Aurangabad's Milliya college, where Prof Shafiuddin teaches, is run by the Anjuman Isharat E Talim Trust, owned by Dr Salim Ahemed, who is a Chaus.
About 70-75 Yemeni students have also brought their families, renting homes in six localities in Aurangabad, the most prominent one being the posh Roza Baugh, home to the city's prominent lecturers, government officials and businessmen, many of them Muslim. Asif Nadaf, the owner of a Roza Baugh grocery shop said, "Yemenis are our prominent customers. Due to their good nature and long stay, they are like family members."
Another grocery shop owner, Prakash Jadhav, agreed. "Yemenis are trustworthy, gentle people, different from other foreigners." It seems to help that unlike immigrants from Africa or southeast Asia, the Yemenis' appearance allows them to blend into the crowd.
Today, the Yemeni nationals have integrated well into their neighbourhood. Almaswari admits that he likes the rhythm of bands played in the Ganesh festival, popular in Maharashtra. The children attend nearby schools, and study Indian syllabi. Judy, and five-year-old Ali happily sing the National Anthem of India.
Almaswari's son Humaid and daughter Lujain communicate with ease in the market. "Our kids have made our life easier here," Abdulghani said. "Their street smartness helps their mothers out often."
A recent anxiety for Yemenis, however, is that since June 2017, India has been capping education visas to five years. But going back home to a war-torn Yemen poses a dilemma. "Everybody likes their home," said Almaswari. "But how will anyone like to go back to a home where there is no electricity for the last 2 years? Where there is no clean water to drink. Where government hospitals, schools and colleges are closed. Where you have no guarantee that you'll be alive tomorrow."
The famine and world's worst outbreak of cholera in Yemen scared him, he said. So when the Indian student visa runs out, some Yemenis plan to go to a neighbouring nation to get stamp on the passport. "Then we return and get another 5 years in India." Once they exhaust all their possibilities of staying in India, the only option might be to move to another nation on a work visa.
Almaswari hoped his country would finally be free of violence, and that home would be worth returning to soon. Until then, he hopes India will retain its warm welcome.
The author​ is a Aurangabad-based freelance writer and a member of 101Reporters.com, a pan-India network of grassroots reporters.
India
The Maharashtra chief minister made this suggestion in a virtual meeting held by the prime minister on Friday during which he took stock of the coronavirus situation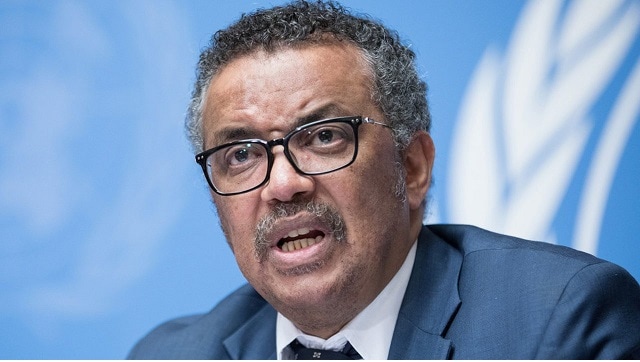 World
The World Health Organisation has warned against mixing shots without studies to support the decision, and it is urging restraint on booster shots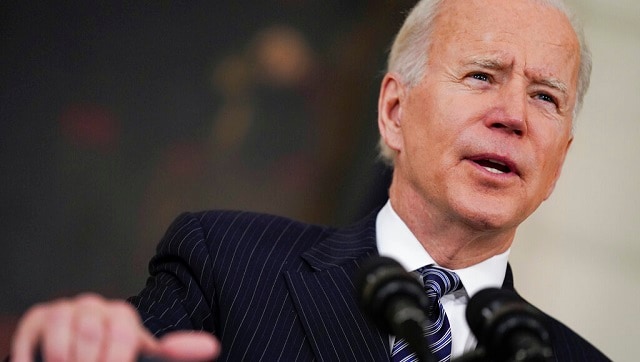 World
The parties consider long-term peace and stability in Afghanistan critical to regional connectivity and agree that peace and regional connectivity are mutually reinforcing, the State Department said on Friday