Attacks on Africans not a 'minor scuffle': A little empathy would go a long way
After the recent attacks on African nationals, government steps up action to ensure safety of African nationals, but VK Singh calls the attacks 'minor scuffle'
Twenty-three-year-old Congolese national Masunda Kitada Oliver had come to New Delhi as a foreign language instructor for a private institute. On the night of 20 May, Oliver was chased and brutally beaten to death by a group of men at Kishangadh in Delhi's Vasant Kunj.
Soon after, at least six African nationals were attacked by the residents of Maidangarhi and Rajpur Khurd villages, following an argument over playing loud music and drinking. The victims included two women — one from Uganda and the other from South Africa — and at least two Nigerian men who were allegedly racially abused.
A brother-sister duo from Cameroon has alleged physical assault that happened around the same time in the area. The list doesn't end here. A 23-year-old Nigerian student was attacked in Hyderabad. Ghazeem got into an argument over parking with a local called Mohammed Ghafoor. Ghafoor retaliated by beating Ghazeem with an iron rod.
The rise in the spate of attacks on African nationals is alarming, but what is even more alarming is the nonchalant response of the Minister of State for External Affairs. V K Singh  called the attacks on the African nationals a minor scuffle which the media is blowing out of proportion.
Had detailed discussion with Delhi Police and found that media blowing up minor scuffle as attack on African nationals in Rajpur Khurd

— Vijay Kumar Singh (@Gen_VKSingh) May 29, 2016
Why is media doing this? As responsible citizens let us question them and their motives

— Vijay Kumar Singh (@Gen_VKSingh) May 29, 2016
According to Hindustan Times, four different groups of African nationals were attacked in Delhi's Chattarpur on 26 May. In fact, one of the victims said he was attacked for no reason. The report said that he was returning home along with his wife and daughter, when a mob armed with baseball bats, stumps and rods attacked their car. He suffered injuries on his elbow and shoulder. A Nigerian national, who is pursuing his education in Delhi, told The Indian Express that a group of men attacked them with sticks and stones outside their house. He tried running away but was quickly overpowered.
Surely, there is more to these instances than just a 'minor scuffle'. While there is no pretending that there is severe racism in India, these incidents often lead to counter-allegations and divert the attention from the real issue: Is India a safe home for African nationals?
After outrage from several quarters, police intensified the probe on Monday. External Affairs Minister Sushma Swaraj took up the issue with Home Minister Rajnath Singh and Lieutenant Governor Najeeb Jung. African nationals in Delhi started a protest on Monday at Jantar Mantar.
Delhi: African students protest at Jantar Mantar pic.twitter.com/HTKbCdT0AP

— ANI (@ANI_news) May 30, 2016
External affairs minister Sushma Swaraj on Twitter assured sentisation campaign in areas where African nationals reside and asked VK Singh and Secretary Of External Affairs Amar Sinha to meet the students.
I have spoken to Shri Raj Nath Singh ji and Lt Governor Delhi reg attack on African nationals in South Delhi yesterday./1

— Sushma Swaraj (@SushmaSwaraj) May 29, 2016
They assured me that the culprits will be arrested soon and sensitization campaign will be launched in areas where African nationals reside.

— Sushma Swaraj (@SushmaSwaraj) May 29, 2016
I have asked Gen V.K.Singh MOS and Secretary Amar Sinha to meet #Africanstudents who hv announced demonstration at Jantar Mantar.

— Sushma Swaraj (@SushmaSwaraj) May 29, 2016
A senior official of the External Affairs Ministry also met Oliver's family at the Delhi airport. He assured them of a speedy trail in the case and prosecution of all those responsible for the crime as per law.
The Delhi police has held several meetings with various resident associations in the area. Addressing one such gathering, DCP Ishwar said, "They have come to our country, they are our guests and friends. They have come here just because they trust us. The way you behave with them will have repercussions on our brothers living outside. An example is the way Indians were attacked after the murder of a Congolese youth," he said.
On Sunday, Home Minister Rajnath Singh said that the CP of Delhi have been instructed to increase patrolling and ensure the safety of everyone.
Spoke to CP Delhi regarding the incident of physical assault against certain African nationals in New Delhi. Such incidents are condemnable.

— Rajnath Singh (@BJPRajnathSingh) May 29, 2016
Instructed CP Delhi to take strict action against the attackers & increase police patrolling in these areas to ensure security of everyone

— Rajnath Singh (@BJPRajnathSingh) May 29, 2016
Apart from extending bureaucratic courtesies to the family of Oliver and issuing generic press statements, there was nothing heartwarming that came from the Indian officials. While African countries expressed shock and outrage over the recent attacks and the High Commissioner of Ghana to India dedicated a moving poem to Oliver, senior Indian ministers are calling it "minor scuffle."
VK Singh, in fact, said the attacks were not racial in nature.
What the bereaved family of Oliver probably needed right now, instead of a bureaucratic tweet, is something reassuring. The complete lack of empathy, which manifests itself in the way the MEA or a few ministers have handled the case of racial attacks in the country, is starkly blatant. The other reason why the statements made by the external affairs ministry seems just a lip service is the fact that the ministry has not been able to keep foreign nationals safe on Indian turf because racism and attacks based on skin-colour is nothing new in India.
With inputs from agencies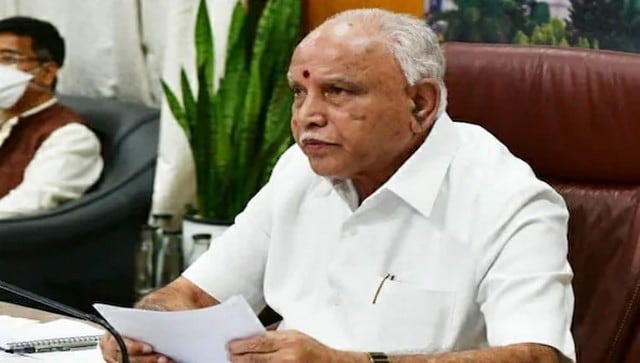 Politics
The 78-year-old Yediyurappa belongs to the older generation of politicians who started their service to the public as a teenager (in his case with the Rashtriya Swayamsevak Sangh) and did not hail from either a political or an affluent family
India
The Maharashtra chief minister made this suggestion in a virtual meeting held by the prime minister on Friday during which he took stock of the coronavirus situation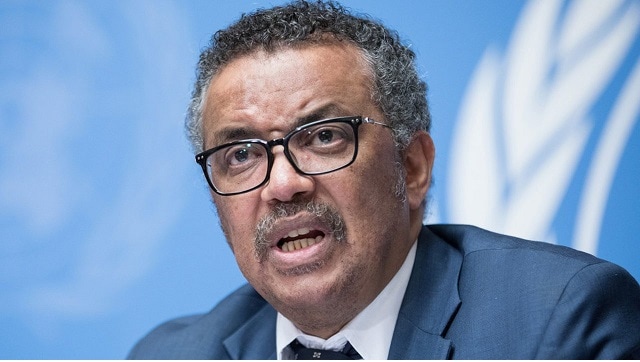 World
The World Health Organisation has warned against mixing shots without studies to support the decision, and it is urging restraint on booster shots