Attack on Swami Agnivesh: A personal note on the man who escaped a violent mob in Jharkhand's Pakur
Swami Agnivesh is back home. 'Alive,' he points out when Archbishop of Delhi Anil Couto calls on him at the Arya Samaj offices he is staying at after his return from Ranchi and a brief stay at the Trauma Centre at Safdarjung Hospital
Swami Agnivesh is back home. "Alive," he points out when Archbishop of Delhi Anil Couto calls on him at the Arya Samaj offices he is staying at after his return from Ranchi and a brief stay at the Trauma Centre at Safdarjung Hospital. His ribs hurt, he speaks with pain, and is loath to show the wounds on his body, particularly his bruised legs.
He was assaulted by a group he describes as a "BJP-Sangh Parivar lynch mob" in Jharkhand when he went to address a rally of the Pahadia Tribal community two days ago. They knocked off his trademark Vivekananda turban, tore at his kurta and all but stripped him naked as they dragged him down, pounding his ribs. There were more than a hundred of them, he says. There was no police to be seen. "Their intent was to kill," says the man who has been attacked often enough in his half a century long political and activist career.
That he lives to tell the tale is something he attributes to his luck and and the youth of the tribal community that is fighting a losing battle to save its lands and forests from a rapacious government and its corporate cronies. They saved him.
The last time I saw Swami Agnivesh — whom I have known four decades — so angry was at the Israeli Army check point across the River Jordan on the West Bank. He, MP M Salim, former minister Mani Shankar Aiyar, former Indian Council of World Affairs chief Harcharan Singh Josh and I were part of small group of Indians who had been invited by the Palestinian government to witness an international conference in Jerusalem. We had visas from the Palestinian government — vetted by the Israeli authorities — and all the relevant documents.
Mani had flown straight to Tel Aviv. The rest of us chose the land route from Jordan. We landed in Amman, drove to the border across the landscape that figures in the books of Judaism and Christianity, to the drab, forbidding military barrack that passes for a border crossing. The immigration officers looked at our passport and papers, one at a time — each Indian on a different window, looked at us, looked back at our passports, took another look at us, paused, and then told us to get to a side. They did not return our documents, and worse, kept the passports with them.
The wait stretched to four hours.
Salim protested. The Indian embassy protocol officers with him looked worried, telephoned Amman, Tel Aviv and New Delhi. Another long wait, and a Major came out and said Salim could cross the border. The rest waited. Not a word. And no passport.
We were all losing patience. People of other nationalities filled the halls. Suddenly we heard a loud angry shout. Agnivesh was sitting on a dharna, asking for the return of his passport. For the first time, the heavily-armed Israelis and their commanding Major looked worried. They had never seen an Indian swami on a political protest. An hour later, we were deported, packed into a bus, our passports with the security guard. We crossed into Jordan when the minibus stopped, disgorged its angry Indian passengers. The passports were quietly handed over to the owners. Later, Agnivesh and the rest of us would issue a strong press treatment and wrote to the Indian government. The BJP government ignored our letter, much as the embassy had left us to our own devices at the border.
We have several differences with Agnivesh. He has a position on religious conversions, on vegetarianism and beef. He is also against triple talaq and sundry other things about Islam in India. We have smiled in mild disdain when he presented himself as a presidential candidate, and even a vice-presidential candidate, and when, briefly, he thought Narendra Modi was not too bad a person. But we recall this Telugu-bidda from Srikakulam, a former professor of Management Studies at the Jesuit-run St Xavier's College in the then Calcutta, and once a minister in distant Haryana, who had barged into the Ashoka Hotel with a band of young scruffy children (bonded labourers) while some party was going on, demanding they be fed as they had a right to the nation's resources.
When Bajrang Dal hero Dara Singh, among the first well known Gau Rakshaks in the modern world, burnt alive Australian leprosy mission worker Graham Staines and his teen sons Philip and Timothy in the forests of Manourharpur in Odisha in January 1999, Agnivesh took a communal harmony and conciliation train to the place where the three had been buried. Widow Gladys Staines was deeply touched. So were most others. In many ways, this was a forerunner of the Karawan-e-Mohabbat that Harsh Mander was to launched in 2017, in which I have travelled with Harsh across north India to the homes of victims of cow-related lynchings.
Agnivesh, the late Gandhian Nirmala Deshpande and I led a train of peace to Gujarat in 2002 in the wake of the targeted violence against Muslims, visiting hamlets purged of all men, women and children; wells from which the vapours of the stench of the dead was still rising, and stories were fresh of pregnant women whose bellies were split open. Political Science professor and activist Shamshul Islam, his drama teacher and street theatre artiste wife Neelima Sharma, and I had a bitter experience on the trip, but the initiative left an immense impact on all of us as we saw the ravages of violence wreaked with state impunity and complicity. The saffron-clad Hindu stood out among the Muslim masses of survivors.
The Hindutva gangs, his main theological and political targets and enemies, have a deep grudge against the tall man in the deep saffron robes and turban.
He has sought to retrieve the sacred hues of saffron from what he says are political charlatans. He has tried also to salvage the virtual image of Swami Vivekananda, the global idol of modern Hinduism, from others who have used the masculinity and theological strength of Narendra Nath, better known as Swami Vivekananda, for electoral politics and rabble-rousing.
Above all, the 79-year-old Professor Vepa Shyam Rao, known as Swami Agnivesh across the world, has sought to show the benign Vedic face of Sanatan Dharma which is keen to collaborate with Islam, Christianity, Sikhism, the Baha'is and others, in working for the poorest of the poor, of which bonded labour in the brick kilns of Haryana were such a symbol.
My most satisfying moment with him was in Mhow, the birth place of Dr Bhimrao Ambedkar, at the launch of one of these yatras demanding the total abolition of manual scavenging. Among the two thousand or so women, manual scavengers, among them those of the Hindus, Muslim and other faiths, were daughters of "safaai karmacharis" who had passed law courses, and earned degrees in literature, political sciences and management. We made them sit on chairs, and washed their feet. It was a new thing for the swami. But he had tears in his eyes as he followed the gesture first performed by Jesus Christ 2,000 years ago when he washed the dusty feet of his disciples.​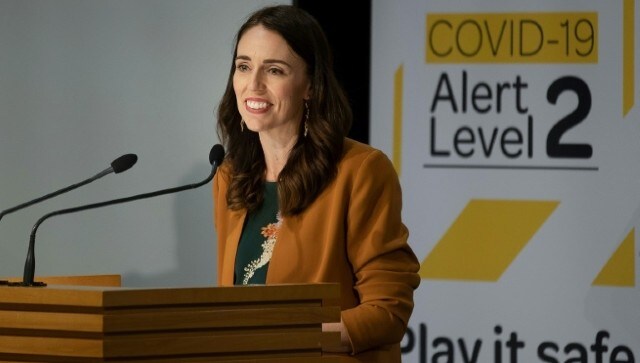 World
Recent events in the Indo-Pacific left New Zealand behind. But the island nation has used APEC 2021 effectively to enhance its stature
India
While some adolescents have access to necessary information and services, many are not adequately supported to make a successful transition from childhood to adulthood
India
In 'Into The Wild with Bear Grylls', these larger-than-life personalities bare their hearts along the way, express their apprehensions and get exhausted from time to time