ATM chaos, demonetisation woes: Narendra Modi must stop his emotional atyachar
Banks have no money. ATMs have no currency notes. Their cassettes can't accommodate the new currency. Their staff can't service the eager mob.
Prime Minister Narendra Modi should stop this emotional atyachar. The buck really stops here. All around there is pain, suffering and anarchy. He just has to see the obvious and take note. Empathise, help and act instead of making more promises and rolling out new threats.
All around there is anarchy. Life has come to a standstill. Bazaars are shut, malls vacant, roads empty, squares where unorganised labourers gather for their daily employment resemble Babylon. Every day, people get up in their ghost towns and, like zombies, pursue just one thing: some bank notes, their own hard-earned money, to run their daily lives. But there is none.
Banks have no money. ATMs have no currency notes. Their cassettes can't accommodate the new currency. Their staff can't service the eager mob. Everyone is a pauper, a mendicant seeking his own money as alms. And, while the common man suffers, gets beaten in queues for cash, inspectors unleash a raj of raid, fear and insecurity. Definitely not the time to warn of more hardships in December. Threaten to look into records right up to 1947. Thank you!
He need not cry for the sacrifices he has made for the country. We respect them. He needs to cry for the sacrifices India's masses are making every day because of the ill-planned scheme that has been unleashed.
He needs to listen to the battle cry on the streets. People are calling the state their enemy. This could turn out to be his Waterloo.
His threat of a new war in December is like the promise of another glorious war from the ramparts of Tokyo while the Battle of Stalingrad rages at home. People first need to come out alive of this mayhem. December is far away. It is, like the World War bridges of Arnhem, too far.
Yes, there was a need to go to war against black money. But, what was the tearing hurry to implement it without printing adequate currency notes, getting banks and ATMs ready? Without thinking through the pain and misery that would disrupt life?
He has rushed in where economists fear to tread. Without any plan. Without any strategy. Like an impatient general launching a strike without adequate ammo, without manpower, without supplies, without any regard to the foot soldiers of India and their lives. Just to create a big bang sound economics has been replaced with dramatics.
He demands more suffering and promises the India of dreams in return. Like Swachh Bharat? Like Smart Cities? Like the promise to tame Pakistan with surgical strikes? Like the promise of Rs 15 lakh in every account? Like Namami Gange? Like the new dawn in Kashmir?
Okay, let's go back into history, right down to Independence. Let us start with 2016. What did this government do about the Panama Paper leaks which named tax-evaders from India? How many of them were caught and penalised?
How much of the Rs 90 lakh crore money parked in illegal offshore accounts was identified and brought back to be distributed in every Indian account, Rs 15 lakh per head?
What is the status of the promises made in 2013-14?
Let's go farther back a bit. Now that every penny spent since 1947 would be accounted for, we should know how the BJP financed its poll campaign in 2014. Where did all that money come from? Throw open accounts of political parties since 1947 to public scrutiny. Let's see where the 3-D holograms, jets, rally funds came from. Let's see how the jumla parties in 2017 elections in UP and Bihar would be organised.
Let's start the cleaning where it should begin first: At home.
How does India become a sapnon ka Bharat (India of dreams) if every aam aadmi is forced to seek testimonials to honesty by queuing up at banks, lining up dry ATMs to get his white recycled through the government machine as white? If malls, shops are raided by hungry, when there is chaos, fear and dread of the unknown? When accumulated savings suddenly turn into illegal stash. Where everyone with cash in the pocket becomes restless, fearful and a potential target for your inspectors?
When the chants of har, har turn into the dirge of ha-ha kar?
We realise he is playing the old Ameer-Garib game. Like Manmohan Desai, he is writing a script where every aam aadmi thinks he is the baddie beating up the rich man with kaala dhan stashed in his mattress. And where they feel like the hero--Coolie, Mard Tangewala-- by making them believe their sacrifice is a part of the fight against the real thugs with money. And the aam aadmi is queuing up to buy the tickets.
We know he is trying to do an Indira Gandhi to India. Like her, he is trying to crack down on the new monarchy, abolishing their privy-purses, so to speak, to give the man on the street the feeling that guillotine of your monetary revolution is falling on the 'Monied Antoinettes' of the country. Apres moi, les deluge of money?
He promises there would now be no hoarding of cash since notes of higher denomination are out. Perhaps the new Rs 2000 notes would auto combust after a certain date.
He promises terror-financing would end. Perhaps wire transfers, hawala would go out of fashion.
He promises counterfeit currency would disappear from the market. Perhaps, the neighbours do not know the art of producing the new Rs 2000 notes.
As Faiz said, Hum Dekhenge! (We will see!)
We will see if prices come down, education and health care become more affordable and accessible to all as a right, if job opportunities rocket, the GDP zooms, bureaucracy gives up its principle that corruption is an inbuilt incentive for development.
For the moment, all we can see is the misery of people desperate for cash. The unorganised labour waiting for someone to hire them for the day. The small traders seeking cash to replenish stocks. The housewives waiting for new notes to pay for vegetables, milk and other household essentials. That old woman with fears of her Rs 15000 she had stashed in her flour basket for the rainy day becoming kaala dhan.
Ask the machinery to run faster, infuse more cash, end the humiliation of people being caned for withdrawing money from their own accounts.
Ab ki baar no emotional atyachar!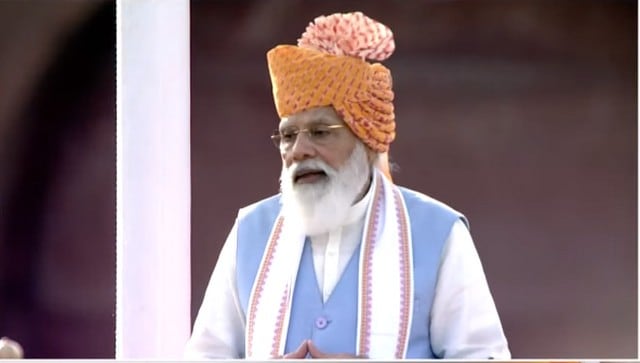 India
Responding to a question that opposition and critics term Modi an autocratic leader who takes all decisions on his own, Shah described the prime minister as a "democratic leader".
World
USIBC and CII hosted an interactive session in Washington on Wednesday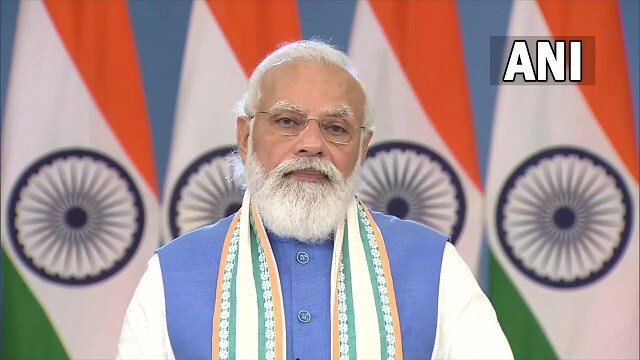 Politics
Since his days as Gujarat Chief Minister, Modi repeatedly said that, with the same laws, same rules, same officers, same people, same files, he has shown things can happen