Atal Bihari Vajpayee's 94th birth anniversary: 'Bhishma Pitamah' of politics was known for zeal for reforms, moderate outlook
When he sat in the Opposition for many years, Vajpayee was called the "right man in the wrong party". However, during his premiership, he began to be called "Vikas Purush".
Former prime minister Atal Bihari Vajpayee, whose 94th birth anniversary on Tuesday will be celebrated as Good Governance Day, was given several monikers during his unparalleled political career. When he was part of the Opposition for several years, Vajpayee was called the "right man in the wrong party". However, during his tenure as the prime minister, he began to be called "vikas purush". After he retired from active politics, Vajpayee came to be known as "Bhishma Pitamah". However, one sobriquet stuck with him throughout his life — that of a "poet-politician".
"Hardliner" to "right man in wrong party"
A young Vajpayee flirted with communism before joining the Rashtriya Swayamsevak Sangh (RSS) in 1939. After having dropped out of a law school, Vajpayee joined RSS' mouthpiece "Panchjanya" in 1947. However, his career took off after his association with Jan Sangh founder Syama Prasad Mookerjee began. His eloquence in Hindi proved valuable to Mookerjee, who wanted to refine his Hindi skills. The young Vajpayee became his "stenographer, translator, help and secretary, all rolled into one", noted the 2016 book The Untold Vajpayee.
Mookerjee died in mysterious circumstances in 1953, but Vajpayee quickly emerged out of the tragedy to achieve greater success. After losing a Lok Sabha by-election in 1955, he bounced back in 1957 by winning from the Balrampur constituency. Subsequently, Vajpayee emerged as a prominent Opposition leader.
It is often said that Jawaharlal Nehru deeply influenced Vajpayee's formative parliamentary career. So much so, that Jan Sangh leader Balraj Madhok used to call Vajpayee a "Nehruite". Acharya Kripalani, on the other hand, believed Vajpayee was "Nehru's planted man in the Opposition".
Nevertheless, when Nehru died in May 1964, Vajpayee paid rich tributes to him. "In the Ramayana, Maharshi Valmiki has said of Lord Ram that he brought the impossible together. In Panditji's life, we see a glimpse of what the great poet said," Vajpayee said, comparing the late prime minister to Lord Ram.
In fact, according to a popular story, while stepping into South Block for the very first time as a minister, he noticed a portrait of Nehru missing from its usual spot. Vajpayee is reported to have said then, "Where has it gone? I want it back." The portrait was immediately reinstated.
Perhaps, as observed by noted Canadian scholar Robin Jeffery, the "undying charm of parliamentary politics" may have influenced Vajpayee to evolve into a more moderate politician. As Vajpayee began straddling the middle path in the 1970s and 1980s, he succeeded in bringing the Jan Sangh and its successor, the Bharatiya Janata Party (BJP), into the mainstream.
Vajpayee's moderate politics has been credited for the continuity in India's foreign policy. Instead of reviewing India's special relationship with the Soviet Union as the then foreign minister, he chose to continue with the relationship while building bridges with the United States, as mentioned in Kingshuk Nag's book Atal Bihari Vajpayee: A Man for All Seasons.
Vajpayee helped the BJP form electoral alliances ahead of the 1998 and 1999 polls. It was during this time that the moniker "right man in the wrong party" became strongly associated with him. Vajpayee himself was amused by this moniker. Some time in the late 1990s, while speaking in Parliament, Vajpayee quipped, "Toh is achhe Vajpayee se apka kya karne ka irada hai? (so what is it that you intend to do with this good Vajpayee?)"
'Vikas Purush' to 'Bhishma Pitamah'
Contemporary India would remember Vajpayee for several grand infrastructure projects and the first national telecom policy. In fact, the Golden Quadrilateral — linking Delhi, Mumbai, Chennai and Kolkata — and the Pradhan Mantri Gram Sadak Yojna were Vajpayee's pet projects. Many analysts have claimed that Vajpayee has been the only true economic reformer, so far.
Perhaps, Vajpayee's commitment to reforms could be gauged by his Independence Day speech in 2000: "Let us together resolve to make this decade, the Decade of Development... Reforms are the need of the hour. For example, the world has changed much in the past 50 years, and so has India. There have been many far-reaching political and economic transformations across the globe... To reform is to turn the inevitability of change in the direction of progress."
What he proclaimed from the ramparts of the Red Fort did happen. The first decade of 2000 has consistently been called the golden period of the Indian economy. Thus, it came as no surprise that Vajpayee was called "Vikas Purush" by then BJP chief (now India's vice-president) Venkaiah Naidu. That Naidu's proclamation led to a political storm in 2003 is another story altogether.
However, a multitude of factors — ranging from rural neglect to the ghastly 2002 post-Godhra riots — brought about the NDA government's downfall in the 2004 General Elections, effectively ending Vajpayee's political career. Vajpayee subsequently became the elder statesman. During a crucial debate on the Indo-US nuclear deal, Manmohan Singh had sought Vajpayee's help to form a consensus among various parties. Singh reportedly said, "I now urge the Bhishma Pitamah (grand old man) of Indian politics to also listen to the call of his conscience and let the national interest prevail over narrow and partisan approach in politics."
Vajpayee straddled the highs and lows of democracy and strengthened the political milieu of India.
Had he not become a politician, he would certainly have been a poet. "Those who have heard Atal reciting poetry say that the BJP chief was a great orator while delivering political speeches, but his recitation of poetry was even better," noted Nag in his book.
But for Vajpayee, politics took precedence over poetry on most occasions. However, when he was fighting for his life at a New York hospital in 1988, Vajpayee remarked, "Maut ki umar kya hai? Do pal bhi nahi, Zindagi silsila, aaj kal ki nahi. Main ji bhar jiya, main mann se maroon. Lautkar aaoonga, kooch se kyun daroon? (what is the age of death? Not even a few moments. Life is a journey, not a day-long affair. I have lived life to the fullest, I will die happily. I will return, why should I fear the end?).
Opinion
Banerjee's efforts were so successful that Viceroy Dufferin left India thoroughly upset and disappointed, and wheezed out his hypocritical contempt against an organisation he had himself helped create
World
In a big blow to former prime minister Muhyiddin Yassin-led opposition party, Malaysian anti-corruption authorities have frozen the bank accounts of Bersatu party amid an investigation that the pro-Malay group said was an attempt to destroy its credibility, according to a report.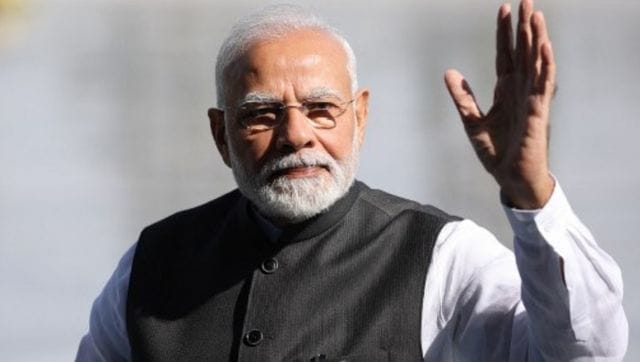 Opinion
Interventionist forces will always find fertile ground to exploit and pose a challenge to India's integrity