At Asian Infrastructure Investment Bank's Mumbai convention, activists set to seek accountability, speak truth to power
Political and social activists from across India are converging in Mumbai for a People's Convention on Infrastructure Financing which will demand accountability from the Asian Infrastructure Investment Bank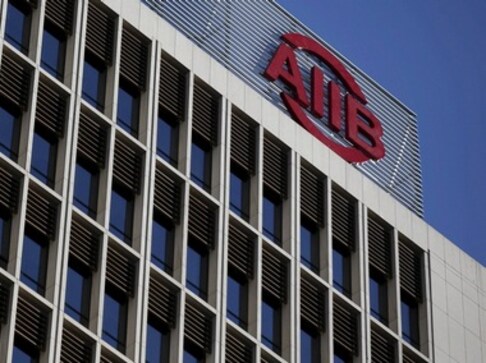 Political and social activists from across India are converging in Mumbai for a People's Convention on Infrastructure Financing to demand accountability from the Asian Infrastructure Investment Bank (AIIB) whose third annual meeting is being held on 25 and 26 June. Speaking truth to the AIIB's growing power requires much more than an activist-crafted list of what constitutes pro or anti-people projects. The core challenge before the activist community lies in detailing their vision of a model of development that would be different from the one that informs AIIB's investment decisions.
Next September the slogan "we want development not destruction" will be thirty years old. It was at a rally called by the Narmada Bachao Andolan (NBA) at Harsud, Madhya Pradesh, in September 1989 that this phrase captured the imagination of activist groups and NGOs across India. Since then, votaries of this slogan have known limited success.
It was the powerful mobilisation both of numbers on the ground and rigorous technical work by the NBA which succeeded in compelling the World Bank to commission an independent review of its loan for the Sardar Sarovar Project in 1992. The bank had never before conducted a review of this kind. When this review validated the NBA's claims, that provisions for rehabilitation and resettlement of project affected people were grossly inadequate, the World Bank decided against further funding the project.
Subsequently, many of the social and environmental practices adopted by the World Bank and other multi-lateral banks such as the Asian Development Bank (ADB) were informed by lessons learnt from opposition to projects they funded in India. However, the disappointments of the advocates of 'alternative development' have been greater. Despite massive popular mobilisation by NBA, which raised awareness about the human rights of project-affected people, tens of thousands were displaced without full rehabilitation.
Despite a new land acquisition Act, the equation between development and destruction is still significantly unfavourable to people at the bottom and middle of India's economic and social pyramid. Now, the AIIB promises to become the biggest lender for precisely the kind of projects that have large-scale negative impacts on both project-affected people and natural eco-systems. In February, the AIIB approved $1.5 billion in loans for infrastructure development projects in India.
According to the Working Group on International Finance Institutions (WGIFI), a network of NGOs that is organising the convention, the AIIB's standards for environmental social safeguards are even lower than older development finance agencies such as the World Bank. A statement issued by the WGIFI said since the AIIB is a south-led multilateral development bank it "should have its ears and eyes close to the ground feeling the pain of displacement and dispossession rather than funding projects that go against their own said mandate of clean, lean and green."
This is not an entirely naive hope. Even though China is the largest shareholder and prime mover in AIIB, this institution has been created at a time when policymakers in that country are grappling with the economic and human toll of flagrant abuse of eco-systems.  However, growth as defined by GDP numbers remains the dominant criteria of success for policymakers in all AIIB member countries. So, even though 'sustainable infrastructure' has become a sub-industry for aid-agencies and consultancy firms, there is virtually no effort to redefine growth in ways that takes the focus away from money-based transactions to revival of eco-systems and social well-being.
For example, India's Sagar Mala project visualises upgradation of ports all along the India's sea shore along with creation of Coastal Economic Zones. These are investments in enabling India to more fully 'exploit' the oceans. How these investments will actually impact the different levels of the local economy, traditional livelihoods and eco-systems is of secondary consideration. If workshops at the three-day convention are to have any impact on the mainstream discourse they must do much more than ridicule entrenched and conventional economic thinking which treats the creation of large-scale industrial infrastructure as a sacrosanct goal. It is far more important to illustrate precisely what will nurture both economic life and eco-systems at the bottom of the pyramid.
For example, it is easy enough to argue that roads that ensure better connectivity in rural areas are more important than expensive highways that link large cities. It is significantly more complicated to show how the investments at the bottom of the pyramid will generate economic dynamic that will percolate to national and global level. Similarly, it is not sufficient to condemn AIIB for being committed to the priorities set by global capital. It is far more important to show how opportunities on the ground are being wasted when large infrastructure is designed with the limited imagination of the one percent who now control the overwhelming majority of the world's resources.
When this line of thinking is expressed through slogans and protests it is more easily dismissed by policymakers and politicians as being both 'anti-development' and 'anti-national'. In that context, a rigorous and dispassionate compilation of out-of-the-box thinking on the future of development, which the convention promises, has substantial merit. Whether these perspectives find a place in the deliberations at the AIIB's annual meeting, parts of which are open to civil society organisations, is another story.
India
A video showing some people carrying the body across the river to their village in Anuppur district surfaced on social media platforms following which a local administration official said they would investigate the matter
India
The incident, which took place on 4 August in Deendayal Nagar, was captured in a CCTV camera installed in a house located in the area
India
The male relatives, who included fathers and husbands of some women, took oath on Thursday at a few places in Sagar and Damoh districts. The videos of the 'oath-taking' ceremonies went viral on social media