Assam's Kaziranga National Park deploys drones to monitor animals in flood-ravaged state
Kaziranga National Park authorities have deployed three drones to monitor the movement of flood-hit animals and protect them from poachers
Assam's Kaziranga National Park has deployed three drones to monitor the movement of flood-hit animals and protect them from poachers, The Tribune reported.
Vehicles defying the 40 kmph speed limit on the 45-km arterial national highway stretch along the park are being fined Rs 5,000 keeping in view the safety of animals, the report added.
Transport commissioner Ashutosh Agnihotri told The Times of India that the transport department has posted police officers to check speed of the vehicles passing through Kaziranga.
Regular floods in Assam kill several animals in Kaziranga every year. Many animals drown, while others are hit by vehicles as they stray away from the sanctuary in search of safe havens.
With nearly 40 percent of the 430 Square kilometre area of Kaziranga still under water and animals frequently crossing the national highway 37 for reaching highlands across Karbi Anglong, park officials are hard pressed to monitor animal movements as well as vehicle speed to avoid animal casualty, according to The Times of India .
Every year, flood-besieged animals fall prey to tribesmen in Karbi Anglong, who hunt them for meat. The New Indian Express  quoted Forest minister Pramila Rani Brahma as saying, "Last year, a large number of animals were killed for meat."
This year, the Assam forest department is using three methods to thwart flood-time poachers . While officials have set up village defence parties (VDPs) to protect animals, they have brought in tea estate workers to help the forest rangers. This is in addition to the drones that are being used to keep a watch on animals as they retreat higher and higher, said the report.
Kaziranga authorities said the move is paying off. "The VDPs work round the clock. They not only protect the animals, they give us useful inputs about poachers," park official Satyendra Prasad Singh was quoted as saying in the report.
An estimated 4.25 lakh people in 17 districts of Assam have been affected in this first chapter of the annual deluge in Assam. The toll so far stands at 24 according to The New Indian Express report.
Find latest and upcoming tech gadgets online on Tech2 Gadgets. Get technology news, gadgets reviews & ratings. Popular gadgets including laptop, tablet and mobile specifications, features, prices, comparison.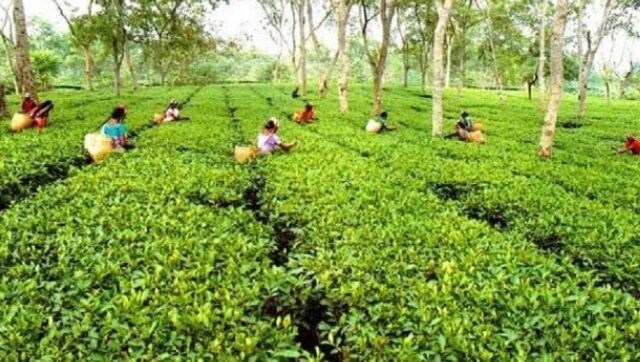 India
Production losses have already pushed weekly auction prices to a record of Rs 232.60 per kilogramme, up 57 percent from a year ago, according to the Tea Board
India
The IMD also advised fishermen to not sail deep into sea on the east coast as a low-pressure area was developing over the Bay of Bengal
India
While 97 people died in flood-related incidents in Assam, 26 were killed in landslides. Goalpara continued to be the most affected district with 4.7 lakh people hit by the deluge