Assam win reflects people's faith in PM Modi: Piyush Goyal
Union Power Minister Piyush Goyal has termed the mandate in Assam a result of people's faith in Prime Minister Narendra Modi.
New Delhi: Terming the mandate in Assam a result of people's faith in Prime Minister Narendra Modi, union Power Minister Piyush Goyal said that the Bharatiya Janata Party is emerging as an alternative in Tamil Nadu and Kerala.
"People have shown faith in the central government under PM Modi. The northeast which was not developed for last 70 years is now being developed. He has won the hearts of the people by developing the country," Goyal told the reporters.
About the BJP's performance in Kerala where its veteran leader O. Rajagopal has won from Nemom constituency, and in Tamil Nadu, Goyal said, "BJP has emerged as an option for people in these states. In the next election, we will be the main force against them."
He said it is because of corruption by the Congress that it lost in Assam and Kerala.
Goyal said, "In Tamil Nadu and West Bengal, people have realised that Congress and Communists are opportunists, and they formed an alliance only to stop the BJP."
"In Tamil Nadu, people have rejected the corrupt government of UPA and DMK. It is a big message that the party which has emerged as an option in any state across India is the BJP," he added.
He said, "We will also win Uttar Pradesh election with full majority under the leadership of Modi and Amit shah. In Punjab we will win with Shiromani Akali Dal."
"The review of our two years of governance is very good and it's giving us confidence on the agenda our party has been following and which talks about 'Sabka Saath-Sabka Vikaas'," he said.
India
The buildings will provide modern, secure and functional working spaces, the Prime Minister's Office said
India
The prime minister spent almost an hour at the site and did a first-hand inspection of the construction status of the new Parliament building.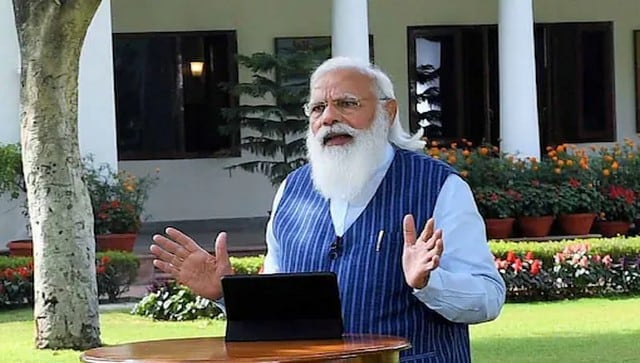 India
The reshuffle comes in less than a week after Prime Minister Modi last Saturday met secretaries of all ministries and departments to speak about required reforms in government processes.