Assam riots live: Tarun Gogoi attacks national media for negative role
Tracking the situation in Assam, where escalating violence is claiming more lives and rendering more homeless
2.31pm Assam Chief Minister Tarun Gogoi criticises the role of national media in the BTAD areas. He condemned terms like "Assam burning" and also urged restraint to the local electronic media. He also said the government would provide a compensation of Rs 6 lakhs to the closest kin of those who are dead. The people who were rendered homeless or displaced would be provided new houses at government expenses. The chief minister assured that peace would soon return to the violence-affected areas.
1.53pm All-party meet at Dhubri Circuit House to take stock of the riot situation.
1.46pm Prime Minister Manmohan Singh to visit Kokrajhar on Saturday.
1.45pm Magistrate Bipul Saikia attacked at a relief camp in Kokrajhar.
1.15pm Bijni and Gossaigaon sub-divisional police officers Narayan Das and Sadiqul Anand Shakti dismissed following failure to contain communal clashes.
1.06pm: Assam's chief Minister Tarun Gogoi is in the Kokrajhar district where he is visiting relief camps and taking stock of the situation.
12.30pm : Lieutenant General KT Parnaik who is in charge of army operations in Kokrajhar has said that situation there is a law and order problem, and there was a need to find a lasting solution. In comments to CNN IBN he said, " This is an ongoing issue. The administration with assistance of police and army will control it. They need to find lasting solutions to these issues."
11.47am: Assam's Chief Minister Tarun Gogoi is scheduled to visit Kokrajhar shortly to take stock of the situation in the area where ethnic violence has claimed 41 lives and rendered over 2 lakh people homeless.
Gogoi is expected to meet with top officials of the police and District Adminstration and will take stock of the situation.
Meanwhile with thirteen columns of the Army deployed across Western Assam, there have been no fresh incidents of violence reported in the last few hours. Curfew has been relaxed in Kokrajhar town, for people to be able to buy essential amenities.
11.00am: The influx of villagers into relief camps is increasing, despite the army taking control of the the restive Kokrajhar and other districts that have been witnessing increasing violence in the last few days.
Relief workers said on Wednesday morning they had enough rice and lentils to last in the camps for about a week, but that may change with more people streaming in for shelter.
Officials lifted a 24-hour curfew in the area for a few hours to allow people to collect food.
Officials say that at least two lakh people have already fled to relief camps, and the number is only increasing. Panic-stricken villagers are fleeing to relief camps or wherever their ethnic or religious group is in a majority.
One woman who had gone into early labor was taken by her husband in a pushcart to a camp, where she gave birth to a girl on Sunday. Later, she learned her home had been burned down.
"I am just happy my baby is OK," said 25-year-old Ela Brahma said Wednesday in the camp, where some 1,000 people were sheltering from the violence.
9.45am: Curfew in the riot hit Kokrajhar district has been relaxed for a few hours, allowing locals to purchase essential amenities. Curfew in the area was relaxed from 8.30am, but will be re-imposed from 12 noon.
Media reports say that the situation in the area is still tense, but no incidents of fresh violence have been reported in the last few hours. The army is conducting flag marches in the area along with a district magistrate.
Meanwhile an all party delegation from the state will visit the riot hit area of Dhubri later in the day.
9.30am: Assam Chief Minister Tarun Gogoi is set to visit relief camps that are housing tens of thousands of people who have fled their homes in the restive Bodo territories in Western Assam.
Nearly two lakh people have been rendered homeless in the violence and about 125 relief camps set up.
Meanwhile despite a massive increase in military personnel who have been trying to maintain law and order, the death toll has gone up to 40, with the recovery of eight more bodies. Roving bands of rioters are continuing sporadic attacks, ripping apart homes and setting them on fire.
Five more bodies were recovered from Bijni in Chirang district and three from worst-hit Kokrajhar where shoot-at- sight orders and indefinite curfew were in force, police said.
Thirteen columns of the Army were deployed in Kokrajhar, Chirang, Dhubri and Bongaigaon where they staged flag marches accompanied by a magistrate. Defence spokesman Colonel S Phogat said the Army units had identified a number of sensitive and hyper-sensitive areas in the four districts to enable them to better patrol them.
Meanwhile North Frontier Railway spokesman Nripendra Bhattacharjee said passenger and goods trains services had partially resumed as of afternoon and the stalled trains would resume their journey with the 'improvement' in the situation.
More than 30,000 passengers, who are still stranded in New Bongaigaon, Kamakhyaguri and New Jalpaiguri stations of the NFR section, have complained of a massive food and water crisis.
With inputs from agencies
Find latest and upcoming tech gadgets online on Tech2 Gadgets. Get technology news, gadgets reviews & ratings. Popular gadgets including laptop, tablet and mobile specifications, features, prices, comparison.
India
On Sunday, Prime Minister Narendra Modi, in his 67th Mann Ki Baat address, touched upon a wide variety of subjects ranging from Kargil Vijay Divas and COVID-19 to promoting the vocal for local initiative and offering commiserations and support to the flood victims in Assam and Bihar.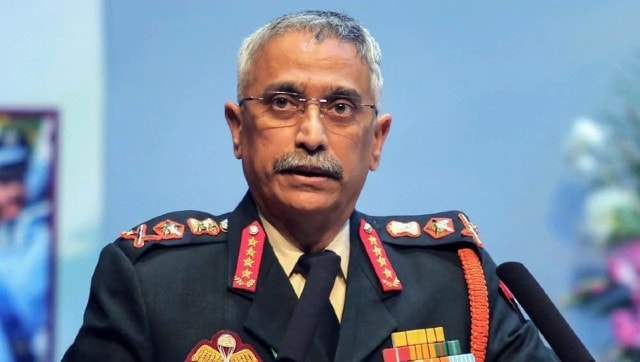 India
The army has deployed around 40,000 troops along the LAC in Eastern Ladakh to tackle the heavy build up by the Chinese
India
The clashes broke out when the bike-borne Bajrang Dal members were on their way to a temple at Bhora Singori, playing loud music and raising slogans