Assam records its original inhabitants: State's methods of identifying foreigners on shaky ground as locals complain of harassment
Suspicion regarding infiltrators in Assam had put more than 6.2 lakh people under investigation as 'foreigners' until October 2016
While Assam eagerly awaits the release of an updated draft of the National Register of Citizens (NRC), the National Human Rights Commission (NHRC) has sent a notice to the state government, seeking an explanation over the alleged harassment of people by the police over verification of identity and nationality.
Kismat Ali, 41, recalls the night of 11 August 2015, when gun-toting cops picked him up from his hutment in Sonajuli village of the state's Udalguri district. Kismat, who worked as a truck driver, was taken in a police vehicle as cops rounded up another D-voter — 'D' stands for 'doubtful' — from Assam, Ashraf Ali.
Ashraf, born in Siwan district of Bihar, moved to Assam with his parents in the 1980s. Kismat was born in Assam, in the state's Kharupetia town, to a father who had moved there from Uttar Pradesh's Deoria district. It wasn't until their arrest that Kismat and Ashraf learnt that the Election Commission of India marked them as 'D-voters' since 2006. D-voters lose their citizenship rights and government entitlements until their names aren't confirmed as Indian citizens.
The two were held as "foreigners" under an ex-parte judgment and put in detention on 12 August, 2015. They approached the Supreme Court after the Gauhati High Court dismissed their writs. The case went back to the Foreigners' Tribunal, an exclusive body of the Assam state government, which declared them Indian citizens and set them free — after two years, two months and 17 days in prison.
Suspicion and segregation
The Assam Police has been on its guard against infiltrators since 1962, when it first set up a special branch under the 'Prevention of Infiltration of Pakistan' (PIP) scheme, entrusted with deporting "foreigners" from Bangladesh, then East Pakistan, living illegally in the state.
A sustained movement by All Assam Students Union (AASU) and All Assam Ganasangram Parishad (AAGSP), who conveyed their apprehensions regarding the influx of foreign nationals into Assam during the 1980s, led to the introduction of the Assam Accord in August 1985. The Accord ruled that foreigners who came to Assam after 1 January, 1966, and up to 24 March, 1971, and foreigners who came to Assam after 25 March, 1971, shall continue to be expelled in accordance with the law.
This suspicion regarding infiltrators had put more than 6.2 lakh people under investigation as "foreigners" until October 2016, parliamentary affairs minister Chandra Mohan Patowary told the Assembly earlier this year. Of these, more than two lakh cases were still pending with the tribunals, he had said.
The BJP-led government came to power in Assam on the promise of ridding the state of its illegal voters, and has since been pushing its agenda by updating the NRC to identify illegal migrants.
The NRC is a document prepared in 1951 with names of all Indian citizens and was handed over to the police in 1960. Assam is utilising this record to prepare a draft NRC for the state. This will include names that appear in the 1951 NRC, and names that appear in any of electoral rolls up to the midnight of 24 March, 1971, and names of people with any other admissible documents proving their presence in the state before 24 March, 1971.
Roushan Ara Begum, 28, works as a domestic help in Guwahati, but has often been labelled as 'Bangladeshi'. "I have submitted all my documents for NRC, but there is no clarity as to who will get a clearance from being labelled 'Bangladeshi'," she said.
AASU and other groups demand that illegal migrants be sent back to their countries, but India is yet to sign a repatriation treaty with Bangladesh and Nepal in this regard.
Total number of cases
It's been over a year that Moinul Molla, 32, has been out of the detention centre where people accused of living illegally in the state are imprisoned. He is now involved in a stationery business in Guwahati with his brother Ainal. During their trial at the Foreigners Tribunal, Moinal won his case after the Supreme Court intervened. "I had been marked a 'D-voter' and sent to the detention centre, where I spent over three years, but my determination to fight for my right led me to freedom. I was aware it would require lot of time and money," Moinul said.
An uneducated Moinul is among the 90,000-odd people who have been declared "foreigners" in Assam since 1985 though foreigners tribunals.
Aman Wadud, who provides legal counsel for people like Moinul in proving their citizenship to the Foreigners Tribunal, said, "Marking someone a 'D-voter' should involve an investigation procedure. Many cases prove the 'D-voter' is chosen at random. How else would just one member of a family be an illegal resident when all others qualify as Indian citizens as per the voters' lists?"
It's not only the uneducated or those part of the unorganised workforce who face the brunt of this scrutiny. At Kalgachia, 170 km from Guwahati, Samshul Haque Ahmed was given a "foreigner" tag despite having served the Indian Air Force for 35 years. "No specific verification takes place. They add a name in this list sitting at district headquarters, and never come on ground to check," he alleged.
Another case that came to light was of Mahiruddin Ahmed, a retired Havildar who worked in the Indian Army for 18 years from 1986 to 2004, and was accused of being a Bangladeshi migrant. Ahmed has been served a notice by the Foreigners Tribunal in Assam.
A person is tagged a "foreigner" in Assam either if he figures in the Election Commission's 'D-voter' list or is accused of being an outsider by the border police, a special wing of the Assam Police that detects illegal immigrants.
DGP RM Singh (border branch) of the Assam Police said the probe takes the Foreigners Act, 1946, into consideration. "Challenges arise mainly in cases of 'D-voters'. In most of these cases, suspects flee before they can be nabbed," he said.
The state has witnessed many protest marches in the past, some of which have led to violent clashes. On 30 June this year, Yakub Ali, 22, was shot dead by the police in Khutamari village in the state's Goalpara district while participating in a protest rally against the alleged harassment of Muslims by the state government.
The resistance to this "selective" verification has resulted in several prime-time battles on TV, one such event being the recent comment by the chief of Jamiat Ulema-e-Hind, Maulana Syed Arshad Madani. He drew severe criticism and three court cases under section 120 (B) and 153 (A) of the Indian Penal Code for saying in New Delhi that "Assam will burn, there will be killings and retaliation, if 50 lakh Muslims are left out of the updated NRC".
The Supreme Court on Wednesday reserved its judgment while hearing if the panchayat residency certificate can be considered a proof of citizenship. The apex court will, on 29 and 30 November, hear a plea regarding completion of the NRC by 31 July, 2018.
Read Part 2: BJP's tardy approach to Aadhaar exposes its doublespeak on illegal immigrants
The author is a Guwahati-based freelance writer and a member of 101Reporters.com, a pan-India network of grassroots reporters.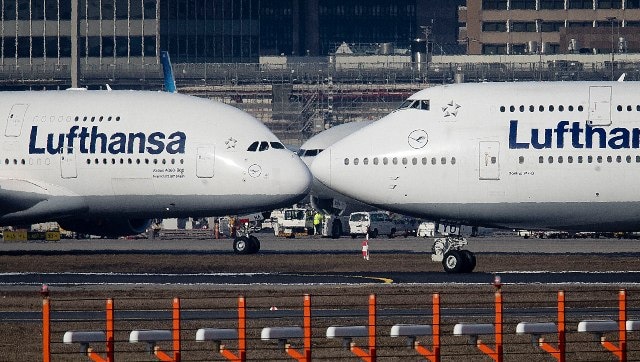 World
With this, an epic 16-year-old dispute over support for airplane makers appears to be heading for an end, at least for now
World
A signed coalition agreement was formally presented to the Knesset secretariat Friday, the last step before a vote and the swearing-in of the new government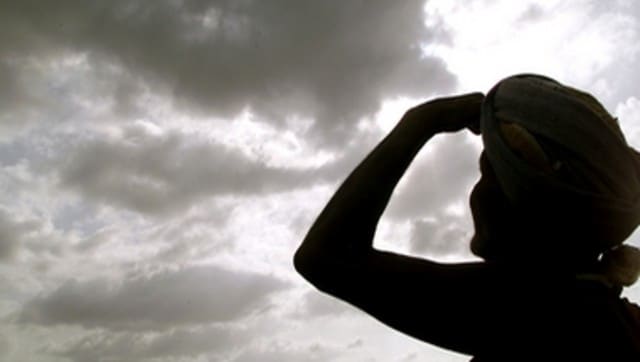 India
Here's what you need to know about what arguably remains the most important season for India