Assam records its original inhabitants: BJP's tardy approach to Aadhaar exposes its doublespeak on illegal immigrants
There are reignited apprehensions in Assam that illegal immigrants might get hold of Aadhaar even as the process of updating the NRC is underway.
Guwahati: Syed Abdul Rehman Zakaria, 36, an employee with a private firm in Noida, hails from Assam. Like many others trying to make ends meet in our urban sprawls, he yearns to have his family around. However, not having an Aadhaar number blocks his way. All the schools he approaches in the area require parents to submit copies of their Aadhaar cards, since 'the child is a minor', they tell Zakaria and his wife. Both of them do not have Aadhaar cards.
For people of Assam living in other states, this is a common problem.
"I don't have Aadhaar, so while making a rental agreement outside the state, I face a lot of problems. Without Aadhaar, one can't opt for the online process, which is less time-consuming. One has to go through the old method, buy stamp paper, meet an advocate and waste at least two hours and shell out a lot of money. It is a major problem for students like me," said Pune-based student Akashdeep Baruah.
In fact, only 23.7 lakh people out of 3.39 crore in Assam had enrolled with the Unique Identification Authority of India (UIDAI) to get an Aadhaar number until 31 April. According to the numbers put up on the UIDAI website, detailing the state/UT-wise Aadhaar saturation until 31 October, Assam is at the last position in the list, with 7.1 percent saturation. Aadhaar saturation is based on the projected population as on 2015.
Currently, the Assam government is in the middle of updating its National Register of Citizens (NRC) to identify the state's native people and weed out illegal immigrants from Bangladesh. After Aadhaar was launched, enrolment had begun taking place in three districts in Assam –Golaghat, Nagaon and Sonitpur – as a pilot project. However, the state government was wary that the illegal residents might get an Aadhaar, which could defeat the purpose of updating the NRC. Hence, it applied brakes on Aadhaar enrolment this March.
Much like Zakaria and Baruah, thousands of people from Assam are facing problems since they live outside the state, where Aadhaar is mandatory. The Centre has been aggressively pushing Aadhaar, making it mandatory for a host of essential services. Be it for availing of government subsidy for LPG or ration, for filing Income Tax returns or even studying in CBSE schools, Aadhaar is a must-have in other states.
Assamese students who wanted to appear for the Joint Entrance Examination for admission into the Indian Institutes of Technology were baffled when the applicants were required to furnish Aadhaar numbers in their application forms last year. After much anxiety, students of the north-eastern state were exempted from this requirement. Permanent Account Number, bank account, government healthcare and social welfare schemes are some of the other areas for which Aadhaar has become compulsory.
Now, Assam government has decided to restart the collection of biometric data for Aadhaar from December. This has reignited apprehensions that illegal immigrants might get hold of Aadhaar as the process of updating the NRC is yet to be finished.
Driving illegal immigrants out of the state was the BJP's primary poll promise. It is with this agenda that Assam, along with neighbouring Meghalaya and Jammu & Kashmir, was exempted from the 'mandatory Aadhaar' regime. The Supreme Court (SC) is monitoring the process of updating the NRC in Assam.
Poll plank
Senior SC advocate and Prabajan Virodhi Manch leader Upamanyu Hazarika, who was leading the fact-finding commission appointed by the apex court to report the ground situation along the India-Bangladesh border in Assam, worries the verification process could be pushed ahead to keep the issue burning among the indigenous people till the next election.
"The government earlier said the work for the draft NRC will be completed by 31 December, 2017. It has now sought time until 31 July, 2018, which will leave the indigenous people of the state anxious and concerned, as they have lived in fear of a Bangladeshi takeover for years. Is this being done to keep the issue burning till the next election? A prolonged verification process could be an attempt to polarise votes in Assam," he says.
Come December, Aadhaar enrolment will resume in Assam. The stage of submission of documents for NRC is over and verification is underway. Meanwhile, the Centre has made it clear that Aadhaar cannot be considered a proof of citizenship. But there is still a catch that the BJP-led government in Assam will have to work its way around. Since the time for the NRC update has been extended till July 2018, many who will not stand a chance to figure in the NRC would get an opportunity to avail Aadhaar and substantiate their claims of residency.
Congress MLA and leader of Opposition in Assam legislative assembly Debabrata Saikia said the BJP government took up NRC as its top priority, creating more confusion in the process and widening the monetary gap between the state and the Centre.
He said he suspects that the BJP wants to identify immigrants as Indian citizens so that they can reciprocate the favour by voting for them.
A strong anti-Aadhaar movement has been brewing in the neighbouring Meghalaya as well. More than a 1,000 people who had got enrolled under Aadhaar in Meghalaya now want their biometric data withdrawn from the database.
Meghalaya Peoples Committee on Aadhaar, a student body and a civil society group, has launched a campaign to opt out of Aadhaar. People of the state who have obtained Aadhaar allege that they were misguided into enrolling for it. They say they were told they would lose their rights as a citizen if they didn't get an Aadhaar number.
Read Part 1: State's methods of identifying foreigners on shaky ground as locals complain of harassment
The author is a Guwahati-based freelance writer and a member of 101Reporters.com, a pan-India network of grassroots reporters.
India
The MP from Mangaldoi in Assam also cited a video purportedly showing Mizo people celebrating after the incident on Monday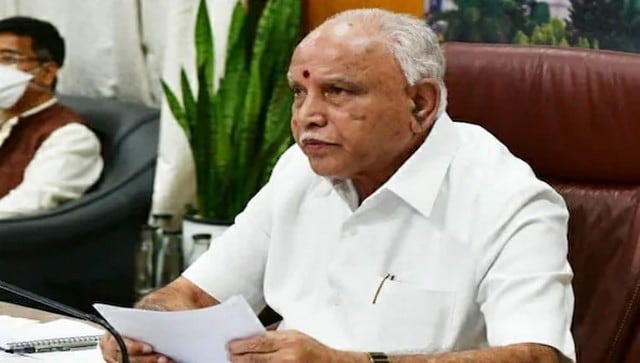 Politics
The 78-year-old Yediyurappa belongs to the older generation of politicians who started their service to the public as a teenager (in his case with the Rashtriya Swayamsevak Sangh) and did not hail from either a political or an affluent family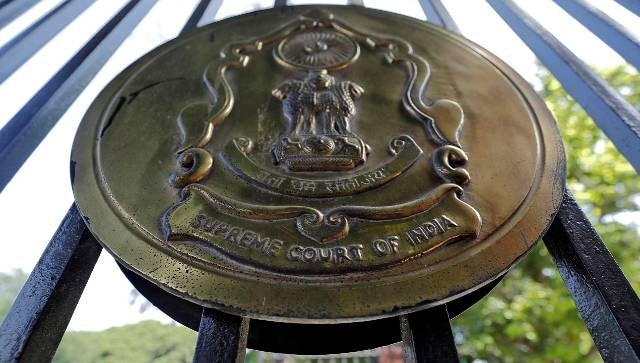 India
Chief Minister Himanta Biswa Sarma asserted that not an inch of Assam's land could be encroached by the neighbouring state