Assam influx: General Bipin Rawat's larger message is inclusive; to attribute political motives to it is absurd
To say that General Bipin Rawat should have refrained from mentioning the names of political parties does not imply that the issue that raised by him is unimportant.
Army chief General Bipin Rawat is being hauled over the coals for his recent comments made while addressing a seminar on the security situation in India's North East region, co-organised by the Centre for Joint Warfare Studies and the Integrated Defence Staff. This is unfortunate and condemnable.
While evaluating his statement and the motives that are being attributed to it, it is important to remember the context, understand his intent and untangle the issues that the army chief has raised through his comments.
This simple exercise could have precluded needless outrage and prevented a secular institution from being dragged into the mud of politics and communalism. Army's role as the guarantor of national security is sacrosanct. Its secular nature is beyond question. It is too valuable an institution to be used for electoral gains.
As former GOC 15 and 21 Corps, Lt Gen (Retd) Syed Ata Hasnain, reminds us in Times of India, each of the army men "is a special Indian whose life is placed on the line of duty for the nation, come hell or high water. All this demands that the individual soldier leaves his old identity behind and assumes the new, of being a true Indian..." He warns us that politicisation of the army by stressing on the identity of soldiers is a "hidden agenda of the adversary, who is aware of the non-partisan nature and completely unified approach of our armed forces."
It would be worthwhile putting the mudslinging and outrage in perspective. General Rawat has said or done nothing wrong. As the custodian of national security, he is a crucial stakeholder in maintaining the nation's unity, integrity and sovereignty. The army chief was doing his job in alerting us to the dangers of forced demographic inversion through infiltration and usage of such tactics as a legitimate tool in sub-conventional warfare. He was speaking inside the precincts of a space dedicated to discussing these specific issues. He wasn't addressing a political rally.
One would assume that the Chief of Army Staff (COAS) knows his job and is better aware of the tools of proxy warfare than media commentators and sundry 'experts' who are taking potshots at him. It is a sad testament to the hyper-politicisation of Indian polity. From the Election Commission, Supreme Court to the armed forces, all premier public institutions and every public domain is one wide platform for political wrangling. This is the real danger to Indian democracy, not General Rawat's comments which have been ripped out of context and are now being twisted to suit political agendas.
While speaking on the context of India's strategic vulnerabilities at the 'Siliguri Corridor', the so-called 'chicken's neck' that came into sharp focus during the Doka La standoff, the army chief maintained that the security challenge in India's northeastern regions are an "all encompassing problem" involving identity, development, security and demographic dimensions and that the solution lies in adopting a "holistic approach".
Highlighting the need for development in the North East, and the requirement of these regions to be integrated better with India (the army chief related an anecdote involving Manipuri students who were mistaken for foreigners in New Delhi), General Rawat went into the topic of infiltration. He explained why infiltration is still happening despite Bangladesh enjoying a better HDI (human development index) than India and what must be the state's response.
In his words: "Bangladesh has a better HDI than us today. Still, migration from Bangladesh is happening because of two reasons. One is lebensraum (living space in German). They are running short of space. A large part of their areas gets flooded during monsoons. So they have got a very constricted area to stay, so I think people will continue coming into our place.
"And the other issue is a planned immigration that is taking place because of our western neighbours. They will always try and ensure that this area is taken over to playing the proxy dimension of warfare. You have to counteract a stronger nation with conventional operations, so you play a proxy game. And this proxy game is played well by our western neighbour, supported also by our northern neighbour. So to that extent, to keep this area disturbed we will continue to see some sort of migration happening."
Some commentators have objected to this statement. Writing in Hindustan Times, Centre for Policy Research senior fellow Srinath Raghavan criticises the General's statement "on planned immigration" engineered by Pakistan and China as "an absurd overstatement" that could lead to "diplomatic friction".
One wonders if full spectrum of threat that China poses is properly understood in India. As this column has previously argued, Indian policymakers and wonks still tend to reflexively underplay the scope, scale and gravity of Chinese threat partly because this has roots in our collective memory of the 1962 war and the lessons that we have internalised. It has led to a denial of realities.
To quote from a piece in The Diplomat, written by Mohan Mailk, professor at Asia-Pacific Center for Security Studies and author of China and India: Great Power Rivals, "Many Chinese analysts maintain that 'India as a nation never really existed in history', and urge Beijing to remove an emerging security threat by initiating the balkanization of India into 20-30 independent states with the aid of friendly countries. A Huanqiu commentary on July 28, 2017, warned India not to mess with China: 'China has the capacity to make each of India's northeastern states independent'."
Let us also take a look at a news report published by Times of India in 2009 where a quasi-official Chinese think tank laid down the recipe for breaking India into different pieces: "To split India, China can bring into its fold countries like Pakistan, Nepal and Bhutan, support Ulfa in attaining its goal for Assam's independence, back aspirations of Indian nationalities like Tamils and Nagas, encourage Bangladesh to give a push to the independence of West Bengal and lastly recover the 90,000 sq km territory in southern Tibet."
It is evident from the COAS's statement that unlike some commentators, he has a better grasp of realities.
Let us now look at the statement which has triggered maximum controversy. According to General Rawat, the land squeeze in Bangladesh and subsequent infiltration (planned or otherwise) of Muslim immigrants into India has resulted in a demographic inversion in different districts of Assam that, in turn, has affected the political fabric of the state where one political party has grown comparatively faster than others.
"I don't think that you can change the population dynamics of this area. If it was five districts, eight to nine the inversion has taken place whichever be the government, there is a party called AIDUF. If you look at it, they have grown at a faster time frame than with the BJP grew over the years. When we talk of Jan Sangh with two members of Parliament and where they have reached, the AIDUF at a faster pace in the state of Assam. Finally, what will be the state of Assam, we have to take a call," he told the audience.
Let us be clear. The reference to the two political parties was entirely avoidable. The COAS could have very well made his point without mentioning the names of BJP or AIDUF. This has distracted from the main issue, given the rise to controversy and presented a handle to detractors whose dislike of General Rawat stems from a perceived notion that he was handpicked by the Narendra Modi government. In that respect, most of the criticism floating on the ether against him is motivated by reasons that are political, not ideological or moral.
However, to say that General Rawat should have refrained from mentioning the names of political parties does not imply that the issue that raised by him is unimportant. Demographic inversion in Assam is a hot button topic that sits at the crossroads of politics, faith, identity and national security. As a politico-military strategist, General Rawat is well within his rights to flag the issue. It is preposterous to allege a political motive to his statement.
The National Register of Citizens that seeks to identify and enrol Indian citizens into the updated database arises from an anxiety that illegal immigration is changing the cultural identity of Assam. That infiltration is ongoing, real and not an opium-fuelled idea is borne by the fact that several independent studies indicate that indigenous population of Assam could turn into minorities in the near future.
The 1998 report by then Assam governor Lt Gen (Retd) SK Sinha warned that "The unabated influx of illegal migrants from Bangladesh into Assam and the consequent perceptible change in the demographic pattern of the State, has been a matter of grave concern. It threatens to reduce the Assamese people to a minority in their own State, as happened in Tripura and Sikkim."
Cautioning against seeing this as a problem only limited to Assam's demography, the report stated: "Its more dangerous dimension of greatly undermining our national security, is ignored. The long cherished design of Greater East Pakistan/Bangladesh, making inroads into the strategic land link of Assam with the rest of the country, can lead to severing the entire land mass of the North East, with all its rich resources, from the rest of the country. This will have disastrous strategic and economic consequences."
A committee, headed by former chief election commissioner of India HS Brahma, in its report submitted last year, observed that "principal factor causing galloping changes in the demographic composition of Assam is the unrestrained infiltration of illegal Bangladeshi migrants through the open Indo-Bangladesh international borders. These Bangladeshis like swarms of ants have spread in every nook and corner of Assam and grabbed land wherever any vacant government land – be they khas/waste land, reserved forest land, village grazing reserves (VGRs) or professional grazing reserves (PGRs), char lands or water bodies or hills, tribal belts/blocks or satra land – is available."
It is evident that we are staring at a massive demographic inversion. However, the army chief, while flagging the security risk, sent a message of harmonious living.
In his words: "We have got to appreciate living with all people who are living in our region irrespective of their caste, creed, religion or sex. I think if you understand that, we can live together happily, but the best part is amalgamate the kind of people that are living in the region and then start identifying people who are trying to create trouble." He also added that "Muslim population started coming into Assam as early as 1218 to 1236. That was the first time that Muslims entered Assam. So we have to understand that they are not late arrivers, they were the early arrivers who came concurrently with the Ahoms. Both these people have claims to the state of Assam and therefore the North East region."
It is a pity that such an inclusive message from the COAS has been lost in the din and his name has been dragged through the mud.
Explainers
With its links to SIMI, members joining the Islamic State and the newly revealed 'Mission 2047' documents showing its plans to turn India into an Islamic nation, the PFI has been linked to many a terror-related activity
India
The defence minister said the country's goal is not only to make items for its needs, but also to export defence items to other countries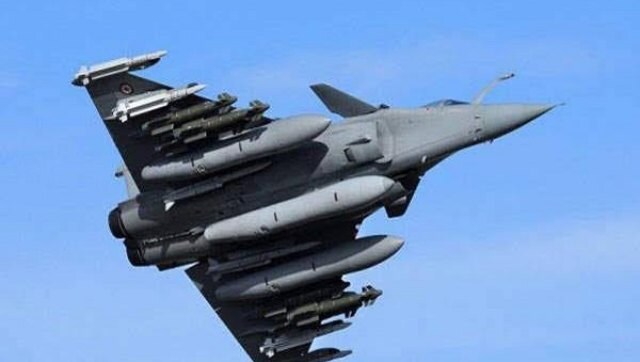 India
Let us choose the harder right than the easier wrong as the adverse consequences will be detrimental to the integrity of the nation