Assam floods, Part III: Not dredging, river training is best defence against great Brahmaputra deluge
What concerns people of Assam is the impassivity of those who should at least try and bring down this cycle of death and destruction from floods.
Editor's note: The flood situation in Assam has worsened, with at least 99 people dying and 22.5 lakh being affected in 21 districts. The Indian Army has been called out for rescue operations in the state. This article on Assam's lack of infrastructural and administrative response to flooding is part of a series and originally appeared on 19 July, 2017. It is being republished in view of the current situation. 
***
In the first of the three-part series on recurring Assam floods, we read about what ails the state's fight against this annual phenomenon. The second part took a close look at the existential crisis of the vulnerable Majuli island. The third part will seek to find out if dredging the river Brahmaputra is the panacea that the state is looking for all these years.
Another wave of floods. Another cycle of death and destruction. Floods and Assam have become synonymous with each other, with people across the state accepting the monsoon deluge as a disaster from which they will never get any respite.
Trail of destruction
Of the 33 districts of the state, 29 were hit by floods this year, affecting nearly 18 lakh people. As of 11 July, the situation was so bad in Lakhimpur district that 3,09,464 people were affected in areas like Nowboicha (34,255), Narayanpur (22,965), Subansiri (4,023), Bihpuria (85,559), North Lakhimpur (1,46,399), Kadam (12,985) and Dhakuakhana (3,278), according to data released by the Assam State Disaster Management Authority. Sixty people have lost their lives, while 1,86,998.68 hectare of total crop area is affected.
The Kaziranga National Park, a world heritage site, is under water, quite literally, with 80 percent of its area inundated at one point. By Friday, this had come down to 62 percent, although 111 anti-poaching camps under Bokakhat, Agaratoli, Kohora, Bagori, Burapahar and Biswanathghat ranges were still under water. The number of deaths of wild animals due to drowning and running over by speeding vehicles on National Highway 37, which passes through an animal corridor on the Kaziranga stretch, is also quite high.
Government apathy
There are a number of reasons why floods in Assam have become so dangerous – both natural and man-made. And it's not that nothing was done to mitigate the crisis; it's just that no measure has proven to be successful. After 15 years of Congress rule, it was felt that things under the BJP regime would get better, especially since the party had made tall promises on flood control before the 2016 Assembly election. But it was not to be.
Apart from a phone call to Chief Minister Sarbananda Sonowal a few days ago, and expressing sadness on Twitter, Prime Minister Narendra Modi has only sent junior home minister Kiren Rijiju to take stock of the situation. Perhaps, the prime minister did not feel that the situation was grave enough to warrant a visit by a Cabinet minister or by himself.
What's more, the problem will not be resolved even after the water level recedes. There will remain the daunting task of fighting epidemics like Japanese Encephalitis, while rehabilitating people who are forced to stay on highlands, embankments, highways or in relief camps will also be a tough task. Among these would be many who have failed to secure their cattle, crop and houses. The administration needs to start from scratch, before the next wave sets in.
Till date, the country has no comprehensive plan on how to tackle this recurring problem. Repeated pleas by various organisations to have the Assam floods declared a national disaster have fallen on deaf ears.
"The Brahmaputra, being a large river, covers different climate zones, landscapes and bio-geographic regions. Geomorphologically, the Brahmaputra basin is very unstable, is located in a high seismic zone, and comprises alluvial soil," said Ananda Hazarika, head of the Department of Geography at Majuli College.
Natural or man-made disaster?
Leaving aside natural causes like excessive rainfall, there are also man-made reasons that compound the misery. This includes the release of water from the Ranganadi Hydroelectric Project at Yazali in Arunachal Pradesh without prior warning, which caused untold havoc downstream in Assam.
"'North Eastern Electric Power Corporation Limited (NEEPCO) had prior knowledge that the water holding capacity of the dam of the 405 MW Ranganadi Hydroelectric Project would soon reach its maximum mark. They had meteorological input about the rains and also how much water the river is pumping in. But they still did not open the shutters, probably to produce more power,"
"They had enough reasons to raise the shutters, but since they did not do it on time, they had to open all six gates simultaneously, and the shutters had to be raised even more to protect the dam," said Uma Baruah, former additional chief engineer, water resource department. He informed that each gate measures 10 metres by 12 metres in size.
In 2008, Lakhimpur had witnessed similar scenes of destruction, again for similar reasons.
"In 2008, gates were opened at a height of 5,200 millimetres, which caused huge devastation. This time, they were raised at 10,500 millimetres, overloading the silt-laden river with an additional discharge of 1,500 cumec (cubic metre per second). The capacity of the river is 1,291 cumec. The release at this rate went on for eight hours (from 2 pm to 10 pm on 9 July, 2017). Later on, the release was stepped down to 100 mm per hour. The quantity of release at its peak was a massive 4,32,00,000 cubic metres. The dynamics of the river had changed, resulting in a breach in the embankment system at Bogolijan, which was acting as protection to Lakhimpur town," the former engineer said.
The world's largest inhabited river island Majuli also bore the brunt, since Ranganadi is a tributary of the Brahmaputra.
Floods cannot be prevented but can be better managed, especially if infrastructure like roads and bridges are properly planned. Had some thought gone into developing National Highway 15 on the northern bank of the Brahmaputra, huge swathes of the area would not have been affected in this manner.
"Almost all north bank rivers are silted up to the bank level. The rivers do not have the required cross-sectional area to accommodate normal floods, as those in the south bank like Dikhow, Desang and Jhanji do. Moreover, openings on National Highway 15 and on the railway line are too small for flood water to pass. Beds of these openings (bridges or culverts) are also silted, worsening the problem,"
"The rushing flood water coming from the nearby hilly slopes of Arunachal Pradesh devastates the plains of Assam, upstream of railway and national highway bridges. The latest example is the flooding of the Satrong river near Gohpur. Such occurrences are regular in cases of rivers like Gainadi, Jiadhal, Kumotia, Ranganadi, Dikrong, Brahmajan and Jia Bharali," he said.
Desiltation of north bank rivers
Until the river is in a position to carry its water freely, flooding is unavoidable, particularly on the north bank rivers in Assam. "All north bank rivers, jacketed by two embankments on both banks, need desiltation to provide required waterways. River beds are rising progressively, causing breaches in the embankment system every year, which indicates that by closing the breaches without providing a required course to flow is a wasteful, expensive and endless measure," Baruah said.
Time to take river training seriously
It is obvious that flood challenges can be tackled neither by focussing on cosmetic rescue and rehabilitation efforts nor by shoddy repairing of embankment and dykes. It has to be in a scientific and sustainable manner.
"As a permanent and sustainable measure for solving floods and erosion, the braided river is to be trained while keeping the width not more than five kilometres across. The river is flowing in a width of 1.5 kilometres at Saraighat bridge in Guwahati. Similarly, the spans of the Naranarayana Setu, Kolia Bhumura and Bogibeel bridges are all 4-4.5 kilometres across. The river is so wide that at one point, it separates Dibrugarh on the south bank and Jonai on the north bank by a massive 21 kilometres. However, with the upcoming bridge at Bogibil towards the west of that particular spot, it's made to flow in a width of 4.5 kilometres between the guide banks made of boulders. The river, constituting braided channels, can be trained by constructing hard nodal points with guide banks and spurs or groynes," the former engineer added.
He said that the floods in upper Assam can be largely controlled through river training. "In the stretch between Dibrugarh and Neamatighat, in addition to the Bogibeel Bridge, two more bridges are coming up — one at Kamalabari-Neamatighat and another at Disangmukh-Tekeliphuta. The proposed guide banks for these two bridges will cover 40 kilometres (two by 20 kilometres on either bank). By providing boulder-armoured spurs with synchronised encroachment into the river at designed spacing points on both banks in the remaining 60-kilometre stretch, the river can be trained,"
"The spacing of spurs is to be ascertained by a physical model test. The trained mono channel of the river will have a lowered bed level since the depth will increase by scouring. The space between two spurs will get silted up, and in due course, a strip of land measuring five kilometres on both banks will be reclaimed," Baruah said.
Dredging the impossible
Among the ideas that are being propagated to tame the Brahmaputra is river dredging. However, strong differences have cropped up on the feasibility and sustainability of the whole exercise. "The Centre is talking about dredging the Brahmaputra. This is largely to keep the public hopeful that something would be done. Because it is practically impossible to dredge the 916-km long river – even developed countries would think twice before doing it. The cost would be astronomical and won't be sustainable. And even if the dredging is done, there would be complete siltation within a year. Costs for its operation and maintenance would be huge," Baruah said.
Bharat Saikia, secretary of the Majuli Island Protection and Development Council, was surprised that such advice was even given to the chief minister. "Someone is advising Sonowal to dredge the entire length of the river in a width span of 250 metres for navigation. Compared to the behaviour of other rivers, Brahmaputra is quite different. Before taking any such decision, the geographical position and geological conditions have to be ascertained," Saikia said.
"Siltation is increasing fast due to environmental damage. The condition of Brahmaputra and Barak is worsening beyond control," he said.
Question mark over technologies
Damaged geo-bags or wrecked porcupines often dominate TV footage and newspaper pages when floods ravage the state, as though they present evidence showing the incompetence of the water resources department. But perhaps the new technologies are not as ineffective as they are projected to be.
"Geo-mattresses and geo-tubes were very successfully used in the Rs 141 crore Matmara Geo Dyke project in Lakhimpur. At Rahmaria in Dibrugarh, we placed geo-bags for 2.6 kilometres and porcupines for 6.4 kilometres to create a channel for the river. Rahmaria was once grabbing headlines almost on a daily basis due to severe erosion. But the problem has now been taken care of," Baruah said.
What concerns people is that the next wave is always lurking in wait, given nature's fury and the impassivity of those who should at least try and bring down this cycle of death and destruction.
This is the concluding part of the series.
Part one: Graft, fund crunch, lack of political will won't stop the rampage of rivers
Part two: For Majuli island, Subansiri dam in Arunachal Pradesh is an apocalypse in the making
India
At the city's Chamrajpet crematorium, authorities had to put up a 'housefull' sign and families were told to wait with bodies in ambulances to avoid overcrowding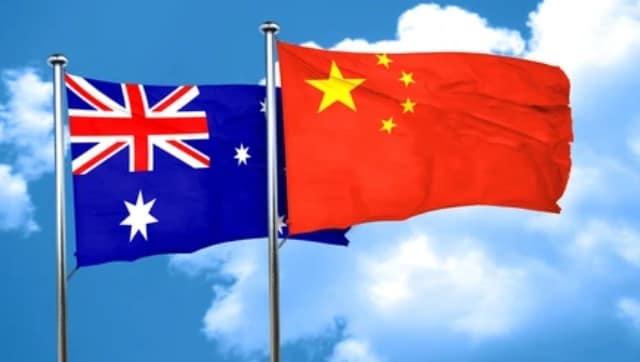 World
The document quoted by the media report shows Chinese officials describing SARS coronaviruses as heralding a 'new era of genetic weapons'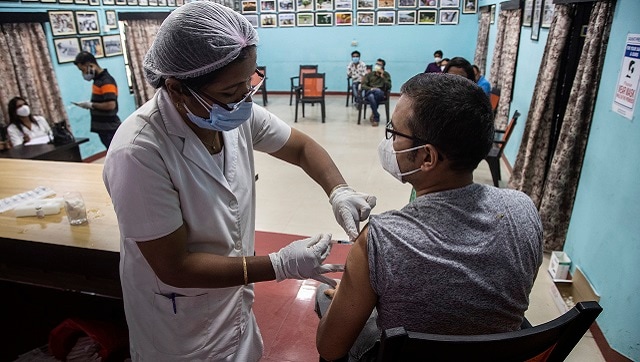 India
International media outlets are questioning why the Indian government did not do enough to secure COVID-19 vaccines for its citizens