Asiya Andrabi, 2 others remanded to 10-day NIA custody; Kashmiri separatist leader accused of 'waging war against India'
Andrabi, who is in a prison in Srinagar after the Jammu and Kashmir High Court cancelled her bail last month, is being brought here from Kashmir along with her associates Sofi Fehmeeda and Nahida Nasreen
A Delhi court has granted 10-day custody of Kashmiri separatist leader Asiya Andrabi and two others to National Investigation Agency (NIA) in a case of allegedly waging a war against the country.
The NIA earlier took custody of Andrabi, and two others in connection with a case registered in April this year for allegedly waging war against the country and delivering hate speeches in Jammu and Kashmir, officials said.
Andrabi, who is in a prison in Srinagar after the Jammu and Kashmir High Court cancelled her bail last month, is being brought to New Delhi from Kashmir along with her associates Sofi Fehmeeda and Nahida Nasreen, were produced in a special NIA court. The body had sought time for their custodial interrogation, they added.
The NIA, on directions of the Union Home Ministry, registered a case against them as well as the organisation, which is banned under the Unlawful Activities (Prevention) Act, 1967, in April this year.
All three have been charged under Indian Penal Code (IPC) Sections 120B, 121, 121A, 124A, 153A, 153B and 505, and Sections 18, 20, 38 and 39 of the Unlawful Activities (Prevention) Act, 1967, according to India Today.
The agency, in the FIR, also said that Andrabi and her associates had spoken, written and also published "visible representations that bring into hatred and contempt apart from exciting disaffection towards the Government of India". The organisation, it added, is promoting enmity, hatred and ill-will between different communities on the grounds of religion and is doing acts prejudicial to maintenance of harmony.
Andrabi, the chief of banned outfit Dukhtaraan-e-Milat, has solicited help from proscribed terrorist organizations and along with her associates has entered into a criminal conspiracy to wage war against the Government of India, the FIR alleged. She was arrested by the Jammu and Kashmir police in Anantnag in April this year for allegedly planning to organise a large-scale demonstration and stone-pelting in the area. She was not released despite being granted bail by the court and was arrested in a different case.
Inspector General of Police (Kashmir range) Swayam Prakash Pani, who took over in February this year, is placing special emphasis on pursuing all cases against separatists and ensuring that justice is delivered at the earliest, officials said. The high court cancelled the bail of Andrabi and others in the case after police submitted its case diaries and the investigation was carried out. It included the analysis of Andrabi's phone that purportedly showed that she was in constant touch with militant leaders across the border.
With inputs from PTI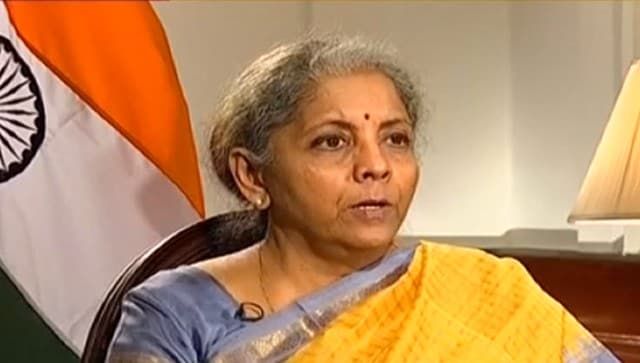 India
The finance minister was addressing a function after launching new schemes and handing over orders to various beneficiaries under the financial inclusion and credit outreach programme
India
An encounter had broken out between security forces and terrorists in the Qasba Yar area of Jammu and Kashmir's Pulwama on Wednesday morning
India
Although these numbers are small compared to the 1990s, they show the long jihad which has shaped Kashmir's history isn't about to go away