As protests rage for 102nd day, Tamil Nadu govt suspends mobile internet in Tuticorin, Tirunelveli, Kanyakumari districts
With protests in Tamil Nadu's Tuticorin town entering their 102nd day on Thursday, mobile internet services have been suspended in Thoothukodi, Thirunelveli and Kanyakumari districts.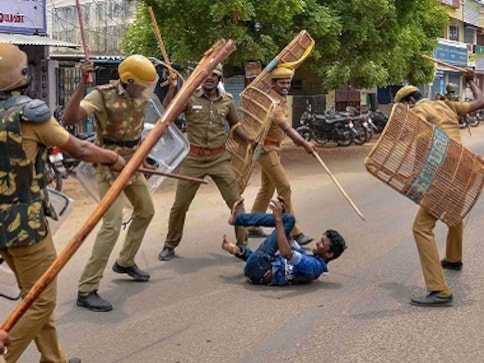 Protests in Tamil Nadu's Tuticorin town entered their 102nd day on Thursday, and with the death toll rising to 12 persons, the officials are keen to ensure things remain peaceful. To this end, mobile internet services have been suspended in Thoothukodi, Tirunelveli and Kanyakumari districts.
As reported by The News Minute, internet services were suspended in three districts on 23 May and will go on till 27 May. The directive has been passed under sub-rule (1) of Rule 2 of the Temporary Suspension of Telecom Services (Public Emergency or Public Safety) Rules, 2017.
A letter to this effect was written by R Rajagopal, additional chief secretary to the Tamil Nadu governor. "A public emergency has arisen which necessitates immediate action and speedy remedy for the public tranquility, and it felt necessary that services of the internet be stopped/curtailed to prevent spreading of such information and rumours with half-truth," the letter said.
The letter appeared to blame social media for the spread of rumours. "Provocative messages are spread on social media violently with half-truths. Anti-social elements are trying to exploit the situation," it said, while explaining the reasons behind the move to discontinue mobile internet services.
The move came a day after the town smouldered for a second straight day as thousands demonstrated outside the main hospital opposing the autopsy on those killed on Tuesday when police opened fire alleging that mobs had gone on the rampage and were about to vandalise the Collectorate's office.
Another person was killed on Wednesday, taking the total death toll to 12. On Tuesday, police firing killed 11 people, most of them from nearby villages who were demanding the closure of the Sterlite Copper smelting plant they said was destroying the farmlands and leading to severe health issues in the region.
On Wednesday, the police fired at crowds in Anna Nagar, killing a young man. The demonstrators insisted that the police action was unprovoked. The police accused the crowds of stoning the police.
Follow the latest developments in Tuticorin with our live blog
With inputs from IANS
India
The man was cleaning the terrace when he lost his grip and took the fall, however, his elder brother was there to save him
India
Several users had reported glitches while making the transactions through the app on social media
India
Mumbai-based woman Yasmin Sheikh said that her mother, Hamida Banu, went to Dubai to work as a cook there and never contacted her family again