As Narendra Modi champions rickshaw puller for opening 9 schools, RTE Act is killing willpower of budget schools
If Narendra Modi wants more initiatives like that of Ahmed Ali's that he mentioned in his Mann Ki Baat address, he has to bring in a drastic overhaul of the Right to Education (RTE) Act, if not a complete junking of it
In his Man Ki Baat programme on Sunday, Prime Minister Narendra Modi cited the example of a rickshaw puller from Karimganj district in Assam who built nine schools for poor children. That, he said, gave him a glimpse into the nation's willpower.
But did he get a glimpse into the determination of state governments, cutting across party lines, to kill initiatives like this using the Right of Children to Free and Compulsory Education (better known as the Right to Education or RTE Act)?
Maharashtra, where the government is headed by his protégé Devendra Fadnis, has sent closure notices to 7,000 schools. The state is currently in the thick of a row over delayed reimbursements for admitting children under a 25 percent quota for economically weaker sections (EWS). It has not given refunds for five years now.
When the schools said that they will not admit students under the EWS category till their dues were settled, the state government threatened to cancel their registration. Some schools went to the court and got an interim stay. The state government has now said that the stay will apply only to schools that have gone to the court while administrators will be appointed in others.
But reimbursement is not the only issue troubling budget private schools (which is probably what the rickshaw puller's schools are) across the country. Saying that schools are not conforming to the various infrastructure and input norms stipulated by the RTE Act as a condition for recognition, many of these are being slapped with closure notices.
Kerala and Delhi have sent notices to 2,500 and 300 schools respectively, with a deadline of 30 March. Haryana too has sent notices to 1,300 schools. According to data put out by the National Independent Schools Alliance (NISA), as of May 2016 (the latest available consolidated data), a little over 4,000 schools have been closed since 2013 under the RTE Act while closure notices have been issued to around 7,700.
The RTE Act does not make a distinction between posh private schools charging around Rs 6,000 a month and budget private school that charges Rs 500-600 a month. Both are required to pay their teachers according to the latest Pay Commission award. The area requirement for both is same even though budget private schools operate out of congested low-income localities where the required space may not be available. Unfortunately, much of the lament-laden commentary about private schools fail to make this distinction.
At the risk of being accused of injecting a communal element into this important issue, one point needs to be made. The rickshaw puller in Assam may not face many of these issues. His name is Ahmed Ali and it is possible that the schools he has set up will be categorised as minority-run institutions, which are exempt from these stipulations. The answer to this, however, is not to bring minority institutions within the Act's fold. It is to insist on the scrapping of the Act itself.
Because this is not the only discrimination built into the RTE Act. Many government schools, too, do not have proper classrooms or conform to the prescribed pupil-teacher ratio. This is confirmed by both data from the District Information System for Education (DISE) as well the last Comptroller and Auditor General (CAG) report on the implementation of the RTE Act. Government schools, however, do not face the threat of de-recognition.
Worse, the RTE Act has only opened up avenues for corruption. The CAG report talks about excessive and irregular reimbursements, schools not meeting the required norms as well as those functioning without recognition. Could Ahmed Ali have set up nine schools if he did not enjoy exemption from the sundry conditions of the RTE Act and thus get freedom from paying bribes or spending time in compliance-related paperwork?
The working of the RTE Act has proved what critics warned when it was being debated and legislated — that it will do more harm than good. Even the good is questionable. The CAG report had pointed out, using the Unified District Information System for Education (UDISE), that the net enrolment ratio (NER) in primary education (Class 1-5) has declined steadily from 96 percent in 2012-13 to 87.3 percent in 2015-16.
The demand for education among low-income groups is growing — there is a realisation that this is the only way out of poverty. But government schools alone cannot cater to this demand. Budget private schools are chipping in big time.
If Modi wants more initiatives like that of Ahmed Ali's, he has to bring in a drastic overhaul of the RTE Act, if not a complete junking of it. The BJP now has a majority in the Rajya Sabha and is in power in 19 states. There can be no excuse to dither on this vital issue.
The writer is a senior journalist. She tweets at @soorpanakha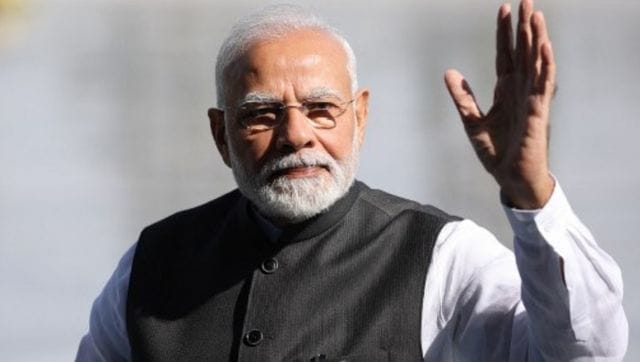 World
Call for an independent probe into the BBC over Modi documentary' on Change.Org, which strongly condemns the BBC for failing to meet the highest standards of editorial impartiality, has attracted over 2,500 signatures since it went online on Sunday night.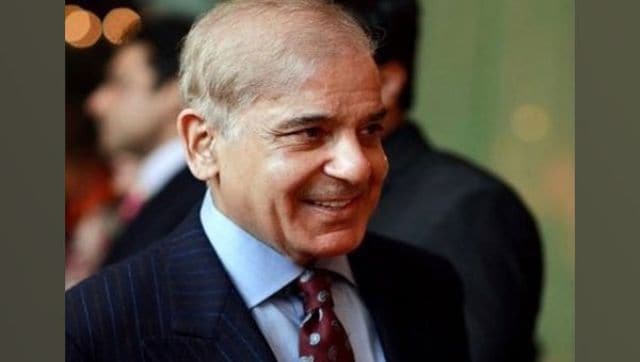 World
Shehbaz Sharif said that Pakistan has learned its lesson after several wars with India and stressed that now it wants peace with its neighbour
Opinion
While India is broadly in favour of globalisation and free trade, the Modi government has placed the national self-interest stage centre in the mix. It wants reciprocity and mutual advantage, or it tends to lean towards Aatmanirbharta