As Hafiz Saeed walks free, India must undertake sustained and relentless campaign against Pakistan
The farcical drama of the detention of Jamaat-ud-Dawah (JuD) chief and 2008 Mumbai blasts mastermind Hafiz Saeed ended along predictable lines.
The farcical drama of the detention of Jamaat-ud-Dawah (JuD) chief and 2008 Mumbai blasts mastermind Hafiz Saeed ended along predictable lines.
On Wednesday, the Judicial Review Board of Pakistan's Punjab province rejecting the apparently insincere and contrived plea of the government to extend his detention by three months.
Significantly, the review board had been asking the government to file charges against Saeed for the past few months but the government failed to do so, which smacked of a deep-seated design to stymie the trial and set Saeed free.
Saeed's main prop has been the Pakistan Army which colluded with the country's intelligence services to give him free rein to wreak terror.  This is hardly surprising for a country where the army calls the shots while the civilian government's authority is only a facade, especially with regard to relations with India.
Saeed's release from house arrest speaks of the hypocrisy of the Pakistan government's position and of its abject surrender to its all-powerful army which wields power without responsibility.
Last month, when the authorities withdrew terrorism charges against Saeed and the JuD and kept him under detention under the Maintenance of Public Order (MPO) it was a clear signal that Saeed would go scot-free.
The detention was extended four times since Saeed was held in a crackdown after the government put the JuD and its charity arm, Falah-i-Insaaniyat Foundation, under sanctions and terror watch list in January.
Saeed was given the tag of 'terrorist' by the United Nations, India and the United States.
America placed a $10 million bounty for information leading to his arrest and conviction even as China stonewalled all attempts by the international community to bring him to book.
Put under house arrest in January, Saeed challenged his detention in the high court in February, alleging he was arrested due to pressure from the United States and had never been charged with any crime.
Saeed's lawyer AK Dogar urged the court to order the release of Saeed and his four aides, as no formal charges had been filed against his client even after many months of detention.
Saeed was first detained for three months after the terror outfit he founded, the Lashkar-e-Taiba—later re-named Jamaat-ud-Dawah—was accused of carrying out the 2001 attack on Indian Parliament.
In August 2006, Saeed was detained for activities which the government said were "detrimental" to its relations with other governments, but he was released in December. Two years later, Saeed was once again placed under house arrest, this time following the 2008 Mumbai attacks. Finally, Saeed was put under house arrest in January, ostensibly due to US pressure.
How the Pakistan establishment deals with Saeed's plans to spearhead a new political party remains to be seen.
But the US has also shown a tendency to look the other way while parroting the line that it is determined to bring Saeed to book and to break the back of terror in Pakistan.
While the US is working to track down and annihilate the Haqqani Network which poses a direct threat, the Americans seemingly couldn't care less about Saeed, a terrorist who is not a direct threat.
The bounty on Saeed was announced in 2012. In the five years that have lapsed, there has been no action from the US.
Pakistan continues to train and arm terrorists who wreak havoc in India, but the US establishment continues to pay lip service to combating terror.
Recently, the US declared North Korea a state sponsor of terrorism. However, nothing of the sort has been done with Pakistan. The US remains dependent on Islamabad with regard to Afghan affairs.
Saeed isn't India's only target. There is also Dawood Ibrahim who is comfortably ensconced in a posh Karachi locality, protected by the Pakistan Army and used by them for nefarious activities against India.
With the Pakistani nuclear threat looming large, our establishment remains shy of launching an aerial mission to whisk away the likes of Ibrahim and Saeed from Pakistan to make them stand trial in India.
Pakistan foreign minister Khawaja Asif admitted on the global stage a few months ago that Saeed "is a liability" for his country, one that "we need time to get rid of".
But in a sharp message to the US, he said Washington considered such men as "darlings" until a few years ago. On his return to Pakistan from the US, Khwaja Asif changed his tune after the army and Saeed's men twisted his arm.
Asif's comments on Hafiz Saeed followed Indian foreign minister Sushma Swaraj's blistering attack on Pakistan at the United Nations General Assembly.
Addressing leaders from 193 countries, Swaraj said: "We set up IITs, IIMs, AIIMS and ISRO. What did Pakistan make? They set up Lashkar-e-Taiba, Jaish-e-Mohammed, Haqqani Network and Hizbul Mujahideen."
With Saeed now a free man, he will redouble his nefarious activities to pay the Pakistan Army back. It is time for India to step up international pressure and implement punitive steps against Saeed and Pakistan.
Of late, India's campaign against Pakistan's propensity to use terror to achieve its goals has been making some headway in the comity of nations.
But this unmasking of Pakistan needs to be sustained and relentless with no holds barred.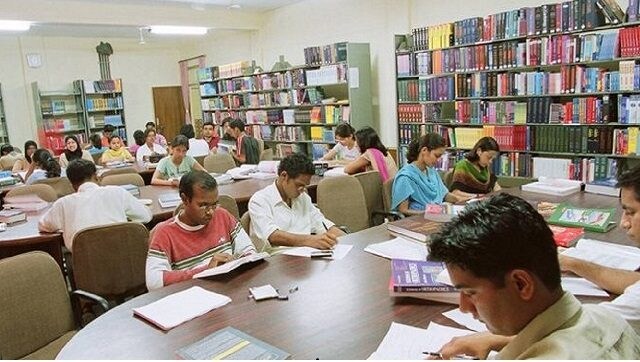 India
To aspire for a perfect assessment solution when everything else is unequal and in a state of disarray is like looking for a needle in a haystack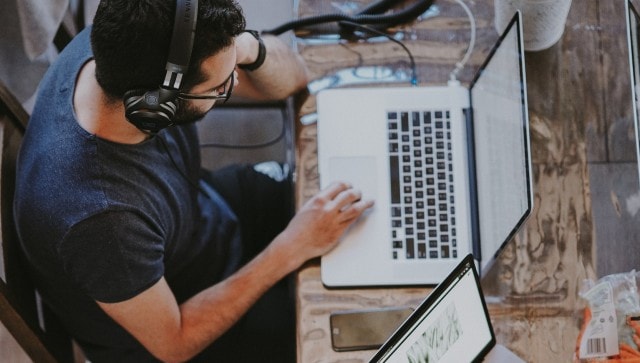 Business
E-commerce is providing opportunities to a new generation of digital entrepreneurs, who have been forced to start their own businesses following job losses.
India
Gullible youngsters are never encouraged to question the motives of the far-Left. They are told that the Leftist ideology is one of compassion, dissent and resistance, standing for the poor and the underdog