As garbage landfills run out of space, a pioneering solution from Bangalore
Daily Dump's founder calls it the "world's first waste shop", stocking a range of products aimed at encouraging people to be proactive about household waste management: food composters and leaf composters; accessories and additives; books and educational materials.
By Charukesi Ramadurai
Bangalore's Mayor B S Sathyanarayana is a happy man these days. No doubt he is thinking of his upcoming trip to the sunny climes of San Francisco, whose civic authorities the BBMP has turned to for help with its waste management crisis.
Media reports have been saying for a while now that Bangalore has been drowning in its own waste. An estimated 5000 tons of garbage are generated daily in the city, with a mere 4000 cleaners employed by the government to deal with it. And not very well paid cleaners - pourakarmika - either.
The city almost came to a standstill last August when they went on strike, as garbage piled up and landfills overflowed. The strike was eventually called off, and the state government ruled to segregate dry and wet waste.
Over a year later, nothing has changed. Mounds of garbage still mark the city streets. The pourakarmika remain underpaid, overworked and unhappy. Well-intentioned initiatives have failed. And the BBMP officials are as clueless as ever.
Understandably, Mr Sathyanarayana believes that only foreign forces can pull us out of this unholy mess. And so a five – ten strong delegation is set to head to our sister city San Francisco soon.
Here is the thing. While Bangalore is not the only Indian city with a waste management problem, it is one of the few with its own green champions with sustainable solutions.
One of them is the cheekily named Daily Dump.
Don't be fooled by the fact that Poonam Bir Kasturi, erstwhile industrial designer and Daily Dump's founder, calls it the "world's first waste shop". By that, she only means that Daily Dump stocks a range of products aimed at encouraging people to take household waste management into their own hands: food composters and leaf composters; accessories and additives; books and educational materials for the young eco warrior.
Daily Dump's bestseller, the simple home composter, has helped keep over 11,800 kilograms of organic waste out of the city's landfills in October 2013 alone.
Thanks to Kasturi's efforts, Bangalore's wet waste now increasingly heads towards the khamba home composter designed by her. These mostly come in the form of brightly painted terracotta pots stacked on top of each other.
She says, "Bangalore was small enough even two decades ago, if we had thought ahead about a solution to the problem of increasing household waste. But the city grew without proper urban planning, and today there is no space for all the waste to go."
With the population, the volume of household waste has grown too. Suresh Kumar, software professional and long-time customer of Daily Dump's composting products, says, "Earlier, for 130 houses in our apartment complex, we used to have four drums to collect waste. Now we have nine drums and waste still spills over."
Four years ago, Kumar, who was then Secretary of his building association, convinced ten other houses to start waste segregation. With his own money, he bought steel buckets at wholesale prices, and from Daily Dump, the final composting earthen pots and accelerator (used to speed up the composting process). In a year, he scaled this up to 25 houses and to other buildings in the neighbourhood.
However, it has been an uphill task for him all the way. He says, "It is difficult to change the mindset of people – I had to personally convince the lady in every house. This is true especially in apartments where there is a high turnover of tenants, and newcomers are indifferent even when I offer to train them. They say it is messy and inconvenient without giving it a try."
Kasturi started Daily Dump in 2006 and still faces these challenges: to get people to actually look at the daily waste generated in their kitchens, to change the "What is the government doing?" attitude, and to convey how easy the composting process really is, to name just a few.
In turn, the Daily Dump team tries its best to break down all possible barriers and excuses to not adopt waste management. Volunteers explain the process to customers and make follow-up home visits as required. They make crisis visits and offer to buy any unneeded compost produced. And they make composting work in cheap steel drums and plastic buckets "that you can pick up from a local Big Bazaar."
Kiran Chaturvedi, Gurgaon-based environmental activist and Daily Dump customer secretary of STENUM Asia, an organisation focusing on sustainability issues, says, "Our problem is that we are not thinking about what we use and where it is going. Our consumption patterns have changed so much – for instance, we buy beverages in plastic covers and Tetra Pak now - but our waste disposal habits remain the same. Unless we change that, we are going to soon have a huge problem in our hands across cities."
The Daily Dump concept is the first of its kind in India (although large scale commercial composters exist) and is now being used in over 15,000 homes in Bangalore. Their products are now available in 11 other cities across the country. Kasturi readily shares the design on a non-commercial license and has even found an interested partner in far-flung Chile; she hopes other Indian cities and countries will soon follow.
She has roped in a local community of 60 potters from Andhra Pradesh to make the composters, simultaneously reviving a dying craft. "When we go abroad, we rave about the indigenous pottery there. But there is so much traditional skill here that we neglect."
Kasturi's mission does not stop with selling home composters; she hopes to sensitise people about those working with household waste everyday. She seconds Kiran Chaturvedi's concern; "People throw out waste from their homes without a thought about where it goes. They don't care if it poisons some land. Or if someone has to pick it up with his bare hands. That attitude has to change, and that change starts at an individual level."
As Chaturvedi, another Daily Dump customer, says, "Home composting is my way of not poisoning the earth, water and air. And if all of us do it, there will be no need for large landfill disposals."
In the midst of all the navel-gazing in Bangalore, it is perhaps a good time for a shout-out to those who have taken a step towards household waste management, and those like Poonam Kasturi who have enabled it.
Find latest and upcoming tech gadgets online on Tech2 Gadgets. Get technology news, gadgets reviews & ratings. Popular gadgets including laptop, tablet and mobile specifications, features, prices, comparison.
Arts & Culture
Every Friday, we'll bring you a curated list of online experiences — performances, talks, tours, screenings — to mark on your weekly calendar.
Lifestyle
Ravi Belagere was a gifted individual with an intrinsic understanding of journalistic methods but, rather than restrict himself to being a writer and intellectual in an ordinary world — which he might have been — he used his skills in a darker world, and found himself transformed.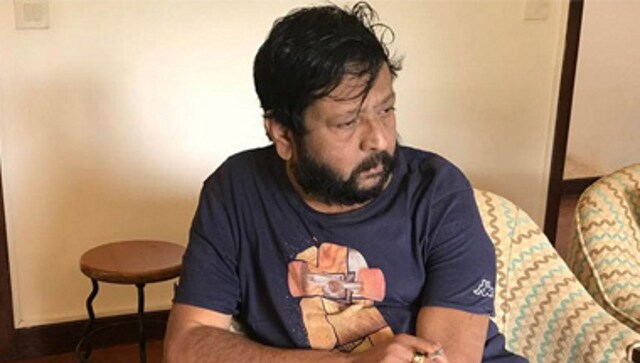 India
Born in Sathyanarayanapete, Bellary, Belagere moved to Bengaluru in 1984, eventually starting his tabloid Hai Bangalore in 1995.