As Chennai grapples with erratic weather, amateur weather bloggers help the city stay afloat
The recent deluge of catastrophic weather-related events in Chennai has given rise to a weather blogging community that is more active than any other in the country.
For a city with erratic weather, predicting rainfall is left to the oracles. In Chennai, this job of predictions has been left to the amateur weather blogging community, which has been growing in leaps and bounds over the years.
Chennai has always been prone to inconsistent monsoons, and now, the city's recent deluge of catastrophic weather-related events has given rise to a weather blogging community that is more active than any other in the country.
These bloggers come in all shapes and sizes, with people of all ages taking their shot at predicting weather patterns based on publicly available information. These bloggers have made the residents' lives easier, with clear explanations of the weather patterns, and quick updates on Facebook and Twitter. Now, there are very few Chennai-ites who have not read at least one of the weather blogs.
In the last couple of months, especially during the monsoons, residents have become dependent on these weather blogs for their updates. One example is TN Rajesh, who has instituted a rule for members of his sales team to check both the Chennai Rains App and the Tamilnadu Weatherman's Facebook posts before they leave the house in November and December.
"Most sales persons travel a lot, and December is a tough month. An unexpected shower could cause a loss of revenue if you are unprepared," he says.
For the bloggers themselves, however, weather means much more to them than just predictions. Pradeep John, who runs the popular Tamil Nadu Weatherman Facebook page, for example, has collected data for over 200 years on the monsoons. "Understanding this data is the key to understanding Chennai weather," he says. He explains how Chennai has a very exciting weather pattern. "In Mumbai, people expect rains during the south-east monsoon. In Chennai, however, we get rains during both the south-east and the north-west monsoon. There are spells of extreme heat, and spells of lashing rains that alternate each other," he says. The Tamil Nadu Weatherman is one of the most popular weather bloggers in the city, with over 5 lakh followers on his Facebook page.
Chennai also has another exciting phenomenon: the cyclone. K Srikanth, who is part of the team that runs the @chennairains Twitter handle and the Chennaiyil Oru Mazhaikalam (A Monsoon in Chennai) blog and Facebook page, says that cyclones and depressions in the Bay of Bengal create a sense of excitement.
"Now, most Chennai residents are able to look at IMD's NowCast data and recognise a cyclone or depression, with the swirling pattern it creates," he says. News media also gives cyclones a lot of importance. "Only an expert will understand the minute interplays that a low trough will cause during the monsoons in Mumbai or Goa. Chennai on the other hand has the cyclone," he explains. The @chennairains Twitter handle has over 87,000 followers, and they have also launched a Chennai Rains app for live updates.
Although there has been an increase in popularity after the 2015 floods in Chennai, there has always been a vibrant weather blogging community. K Ehsan Ahmed had started one of Chennai's first weather blogs—called Keaweather—and runs it. "I was always fascinated with extreme weather, and so when I finished college, I bought a weather station to record daily temperature," Ehsan recalls. Keaweather was one of the first automatic weather stations in India, and has been running since 2004. Ehsan started with a very basic website, and has now progressed to include features like WeatherFlash, for live weather, and also maintains a blog, Twitter and Facebook page.
The KEA weather station provided a platform for a number of bloggers, including Pradeep John. Although he had his own website, he regularly contributed to the KEA weather blog, Pradeep says. "I've always loved the rain, and I wanted to study to be a meteorologist, but that didn't happen. Instead, I took up a job as a software engineer, and started pursuing my passion for the weather through my blog," he says.
Like most other weather bloggers in the city, Pradeep, too, is self-taught, learning most of what he knows through the weather blogging community and the Internet. "In 2014, Facebook and Twitter became important mediums to share information, so I started the Tamil Nadu Weatherman Facebook page and also tweeting (@praddy06)," he says.
It was the Chennai floods, however, that pushed these weather bloggers to the forefront. "During the floods, I was working on the Tamil Nadu Weatherman page almost non-stop, with people seeking information from across the country," he says.
The floods also led to the Chennaiyil Oru Mazhaikalam (@chennairains) team to launch an app. "Most people cannot use Facebook or Twitter in the office, but they still wanted updates on the local weather, so the app made sense," Srikanth explains. The app was set up by one of his friends, and fellow weather blogger, Selvakumar, who is based out of Tokyo. "People have started to appreciate the work that weather bloggers are doing, because they are able to put up data on the weather in a way that people can understand," he says.
Since the floods, there has been a huge increase in the number of bloggers. According to Ehsan, the number of people interested in blogging about the weather is growing on a daily basis. "Most of the interest is during the monsoons, and most blogging is inactive from January to May," he says.
K Karthick Raj and B Abinath, who recently passed out of college, are two such people. "We were always interested in the weather, but didn't have access to radar images. It was only after 2015 when Pradeep John became famous with his accurate predictions that Karthick and I decided that we would also try our hand at weather blogging," Abinath said. The two started the Weather Reports Chennai Facebook page (with around 200 followers) in 2017 when they graduated.
C Rajasekhar, who runs the RS Weather and Earthquake Facebook Page is another weather enthusiast who started out after the floods.
Manivannan, a resident of Valasarawakkam says. "I don't understand half the information on the IMD website, and over the years, they have gained a reputation of being wrong all the time," he says. "When I was in school, if the local weather man predicted rains, schools would be shut, but it would be sunny outside. Today, I can crosscheck the IMD information with what the weather bloggers say, and I find that more often than not, the bloggers are right," he adds.
Srikanth, however, says that the problem is not with the IMD. "Almost all of the bloggers use some data from the IMD, including the NowCast (radar) data to be able to predict the rains," he says, adding that the bloggers have the advantage of being able to focus on a very small geographical area, and also to focus very specifically on rainfall pattern.
YEA Raj, retired Deputy Director General, Meteorology, Chennai Region, elaborates this theme further. "IMD is the National Weather Service for the country, and bloggers have a much smaller scope of work. The IMD, on the other hand, provides agriculture forecasting, aviation forecasting and a host of other services, which millions of people rely on," he says. "I am very happy people are taking an interest in the weather, and they are doing a lot of good work, but they also need to understand the responsibility of the work they are taking up," he says.
Serious bloggers also agree that there needs to be more accountability for weather blogs. "I have reported several Facebook pages because they have used my name and have been posting unsubstantiated rumours," Pradeep John says.
"With nearly 300 million smart phone users in the country, it is important to realise the potential that this technology has. So much information is being shared on the internet, and there is very little authentication of the information," Srikanth says.
Ehsan adds that he warns everyone not to trust WhatsApp forwards unless they are from an authentic source. "There are a number of rumours floating around the internet, and it becomes difficult to stop the flow once a forward goes viral. Often, this fake information only generates a sense of panic," he says.
For all the weather bloggers in the city, passion plays a major role. Currently, Pradeep John spends Rs 21,000 a year to purchase data from a private vendor. Srikanth and his team are also scattered, with each one putting in around three to four hours of work a day during the peak hours. "While this effort put into blogging may be monetisable in the future, for now it is only a voluntary service," Srikanth says.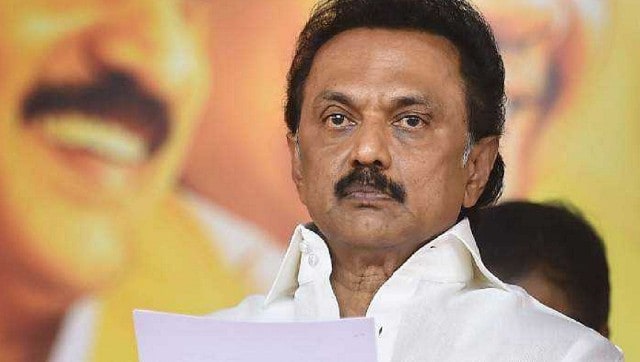 India
Based on the Centre's assurances, the Tamil Nadu chief minister said his government is confident that Karnataka cannot go ahead in its initiative and legal options would also be pursued in the matter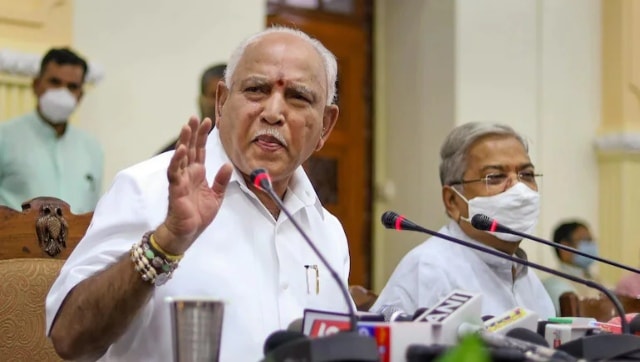 Politics
The BJP high command, with one eye on the upcoming 2023 Assembly polls in the state, has shortlisted a few notable names as possible replacements as chief minister
India
Disagreement between Karnataka and Tamil Nadu over the waters of the Cauvery go back to a time when they did not even exist as the political entities that we know today