Panaji: A returning officer on Friday prayed to a court in Panaji to order a police probe on his complaint against Delhi Chief Minister Arvind Kejriwal over one of his statements made during the 2017 Goa Assembly election campaign.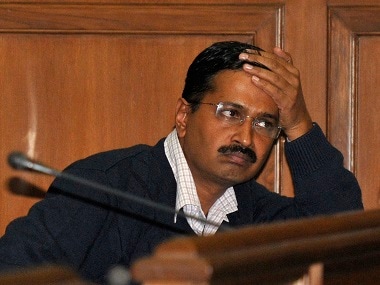 File image of Delhi chief minister Arvind Kejriwal. Reuters[/caption
During the campaign, Kejriwal had told the voters of the coastal state that if other parties offered them money, they should take it but vote for the Aam Aadmi Party (AAP).
Returning Officer Gurudas Desai had subsequently filed a complaint against Kejriwal on the Election Commission's (EC) order.
"Desai, in his submission before the judicial magistrate in Mapusa on Friday, pleaded that the court issue a direction to the Mapusa police to initiate an investigation on his complaint," prosecutor Sukesh Talavnekar said.
The court will pass an order in the matter on 13 March, he added.
The magistrate also directed the complainant to furnish a CD of the AAP supremo's speech.
During his rallies in Goa on January 7-8, 2017, Kejriwal had advised the voters to "accept money from the Congress and BJP candidates, but vote for the AAP".
The returning officer had approached the magistrate in December, 2017 with an application that a case of offering inducement and bribes to voters under the Representation of the People Act be registered against the Delhi chief minister.
Updated Date: Mar 02, 2018 17:45 PM