Arvind Kejriwal's apology has brought irreparable damage to AAP; Delhi CM now facing a credibility crisis
The recent backlash over party convener Arvind Kejriwal's apology to Biram Singh Majithia shows that the damage inflicted to the party could be irreparable in Punjab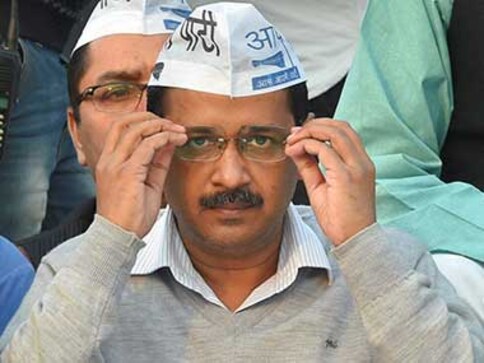 The recent backlash from the Punjab unit of Aam Aadmi Party over Arvind Kejriwal's apology letter to Biram Singh Majithia shows that the damage inflicted to the party could be irreparable in Punjab. AAP had managed to win as many as 20 MLAs in the Punjab Assembly elections held in 2017.
A day after Arvind Kejriwal tendered apology over his comment on Shiromani Akali Dal leader Bikramjit Singh Majithia, Bhagwant Mann the AAP president in Punjab resigned from his post.
Kejriwal on Thursday had tendered an apology for his statements made against Majithia last year, in an Amritsar court. In his written apology letter Kejriwal maintained, "In the recent past I made certain statements and allegations against you regarding your alleged involvement in drug trade. These statements became a political issue. Now, I have learnt that (those) allegations are unfounded. Hence there should be no politics on such issues."
During the Assembly polls held last year, Kejriwal while addressing a public gathering accused Majithia of leading a drug cartel.
The apology letter was reportedly issued on account of a strategy devised by the AAP legal team to get rid of the defamation cases filed against the party and its leaders.
The party is also considering reaching out to Union ministers Arun Jaitley and Nitin Gadkari, who had taken AAP leaders to court for libel, reported NDTV.
Though Mann did not cite the reason behind his resignation, his tweet was loaded with resentment.
"I'm resigning as a president of AAP Punjab... but my fight against drug mafia and all kind of corruption in Punjab will continue as an 'Aam Aadmi' of Punjab," he tweeted.
ਮੈਂ ਆਮ ਆਦਮੀ ਪਾਰਟੀ ਪੰਜਾਬ ਦੀ ਪ੍ਰਧਾਨਗੀ ਦੇ ਅਹੁਦੇ ਤੋਂ ਅਸਤੀਫ਼ਾ ਦੇ ਰਿਹਾ ਹਾਂ ..
I m resigning as a president of AAP Punjab ...but my fight against drug mafia and all kind of corruption in Punjab will continue as an "Aam Aadmi " of Punjab

— Bhagwant Mann (@BhagwantMann) March 16, 2018
Mann is not the only AAP leader in Punjab who is left displeased with Kejriwal's apology to their political rivals. Another leader Sukhpal Singh Khaira vented his misgivings in a tweet by saying that the apology was a meek surrender.
He tweeted:
The adverse reactions from AAP leaders in Punjab over Kejriwal's U-turn from the allegations that the Delhi chief minister had made against his political rivals, is understandable. In fact, these were the allegations on which AAP relied on to get closer to voters in Punjab in the last election campaign. Kejriwal's apology has deprived the party of a major issue to bank on.
On the same light, Kejriwal's apology also comes as an embarrassment for the party leaders who, toeing his line, earlier endorsed the same allegations and reaped political mileage out of them. Kejriwal's apology is likely to leave them faceless in their respective constituencies.
The recent turn of events has not only proved the allegations against Kejriwal true — that he has been relying his politics on a strategy as frivolous as 'shoot and scoot' — but also proved that his strategy is counter-productive.
Kejriwal has long been accused of delivering irresponsible comments against his opponents. In 2014, Captain GR Gopinath resigned from the party accusing Kejriwal of 'shooting and scooting'.
"It's one thing to gossip about it in private but when one holds a responsible position as the head of a political party, one has to take responsibility and not, as someone described it, indulge in shoot and scoot politics, denigrating people's reputation, however credible the rumours may seem and however tempting the chance to score brownie points or capture media attention and public sympathy as a crusader against corruption," Gopinath said in one of his blog.
The recent row makes these allegations seem true.
The ripples of Kejriwal's apology is likely to have a pan-India impact. For it poses a credibility crisis for Kejriwal, whose words from now onwards will be taken with a pinch of salt by the public.
Kejriwal who rose from an anti-corruption movement had a certain reliability amongst the public. He is now likely to be seen as having misused it. Such distrust will only hamstring the party's future moves.
World
Former Prime Minister Muhyiddin Yassin was charged Friday with corruption and money laundering, making him Malaysia's second ex-leader to be indicted after leaving office
India
After shaking off the Punjab Police on Saturday, Amritpal Singh Sandhu continues to be on the run for the third day. So far, over 100 aides of the Khalistan sympathiser have been arrested, with four of them being shifted to a jail in Assam
Politics
Punjab Police on Saturday launched a major crackdown against Amritpal and suspended internet and SMS services till Monday noon. It has arrested 78 members of 'Punjab Waris De', an outfit headed by him