Arvind Kejriwal launches coaching scheme for SC, ST students preparing for competitive exams
Arvind Kejriwal on Saturday launched a scheme under which free entrance coaching will be provided for Scheduled Caste (SC) and Scheduled Tribe (ST) students preparing for civil services
New Delhi: Delhi chief minister Arvind Kejriwal on Saturday launched a scheme under which free entrance coaching will be provided for Scheduled Caste (SC) and Scheduled Tribe (ST) students preparing for civil services, judicial services, banking, engineering, medicine, and other competitive examinations.
Under the "Jai Bhim Mukhyamantri Pratibha Viskas Yojana", the Delhi government will provide free coaching for SC/ST students through known and established coaching institutions.
The assistance will be started for 100 students and extended to 5,000 students.
Students whose family income is less than Rs 2 lakh will get 100 percent assistance, while families with income of Rs 2-6 lakh will get 75 percent assistance.
The government will also provide students a monthly stipend of Rs 2,500 apart from the free coaching.
Launching the scheme, Kejriwal said the government is "translating dreams of Baba Saheb into action by making education accessible and available to poor, SC/STs, OBCs, minorities and other vulnerable sections of the society".
He also announced that the government will soon launch a scheme to give loans to poor and needy people for starting their small ventures.
Labour Minister Gopal Rai, SC, ST welfare minister Rajendar Pal Gautam, deputy speaker Rakhi Birla, chief secretary Anshu Prakash and others also participated in the event.
India
Meanwhile, the Assam government asked all its employees who have received two doses of the COVID-19 vaccine to join offices from Monday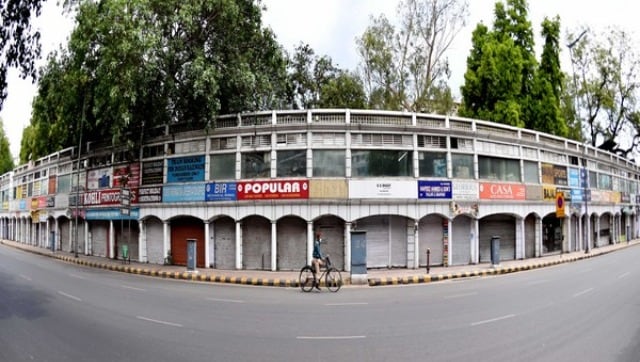 India
Phased reopening of Delhi started with allowing construction and manufacturing activities from 31 May, in view of declining numbers of coronavirus cases and positivity rate
India
The AAP and BJP have traded accusations about the initiative since 6 June, when CM Arvind Kejriwal wrote to Narendra Modi asking why the doorstep delivery scheme had been stalled by the Centre