Arun Jaitley says noteban affected those who distributed money to stone pelters in Jammu and Kashmir
Finance minister Arun Jaitley claimed that demonetisation affected those giving money to stone-pelters in Jammu and Kashmir.
Surat: Finance minister Arun Jaitley on Sunday claimed that post demonetisation those who used to distribute money to stone pelters in Jammu and Kashmir were "not able to gather" even 100 young people to carry out the attacks.
"On 8 November last year, we introduced note ban and it had a major impact. Those who used to distribute money to stone pelters are not able to gather even 100 youth to pelt stones in the past eight to 10 months after demonetisation," Jaitely said.
He was speaking after listening to Prime Minister Narendra Modi's Mann Ki Baat with BJP workers. The minister also said that "those who orchestrated" the 2008 Mumbai terror attacks stand isolated on Sunday.
"When they (Pakistan) released the person who did it (Hafiz Saeed) two days ago, the entire world said in one voice that the country is supporting terrorism and such a country shouldn't be a member of the world family," Jaitley said.
Speaking about the Centre, he said: "Now, you have a government which works towards increasing the countrys power, credibility and tries to project our case to the world with strength."
The senior BJP leader claimed that for the first time the security forces have an upper hand in Kashmir valley.
"Our biggest problem is Kashmir. Narendrabhai's  government inherited a situation where there was a civil disobedience- like situation three years ago. Thousands of stone pelters would gather to protest against stray incidents. Terrorists would mount attacks with impunity and Hurriyat leaders could close down the valley with one call.
"Today, the situation has changed. The person who becomes the commander of Lashkar (terrorist outfit LeT) knows he will be alive for two to three months. The intelligence network has been strengthened right down to the village level," he added.
"The Hurriyat leadership stands exposed today as it has been revealed from where they used to get money," he said, referring to money laundering cases filed against some of the Hurriyat leaders.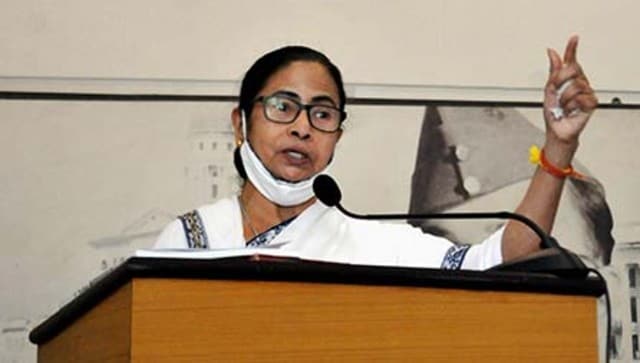 Politics
The TMC supremo is pitted against BJP's Priyanka Tibrewal and Left Front's Srijib Biswas in the 30 September bypoll
World
The US vice president in her hour-long meet with the prime minister said that there were terror groups working in the country and asked Islamabad to take action against them
World
In his address on Tuesday, the Turkish president also referred to China's minority Muslim Uyghurs in Xinjiang and Myanmar's Rohingya