Article withdrawn: Twitterati demands Piyush Goyal's resignation after Shramik Special train heading from Gujarat to Bihar ends up in Bengaluru
Several people on Twitter expressed astonishment at the scale of the mix-up with several of them criticising the administrative 'incompetence' that led to the incident.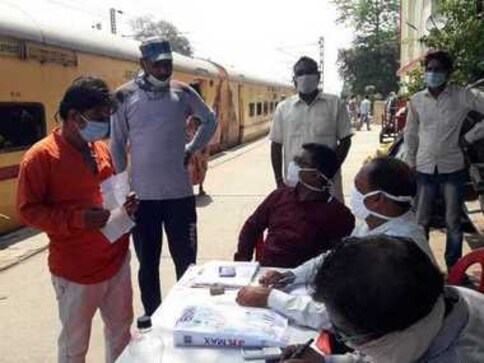 Editor's Note: This article was based on an exclusive Deccan Herald report claiming that a Shramik special train from Gujarat to Bihar ended up in Bengaluru. As Deccan Herald has since taken down the report, Firstpost is also withdrawing its article.
India
According to health ministry, 9,486 patients recuperated from coronavirus in the last 24 hours, increasing the total recoveries to 4,27,97,092. The national recovery rate currently stands at 98.57 per cent
India
India now has 83,990 active infections of COVID-19. There has been increase of 2,303 cases in just 24 hours and the active caseload now stands at 0.19 per cent of total cases
India
Of the new COVID-19 cases recorded in last 24 hours, Maharashtra alone reported 3,659 infections, while in Delhi 1,383 people tested positive in a single day