Article withdrawn: Twitterati demands Piyush Goyal's resignation after Shramik Special train heading from Gujarat to Bihar ends up in Bengaluru
Several people on Twitter expressed astonishment at the scale of the mix-up with several of them criticising the administrative 'incompetence' that led to the incident.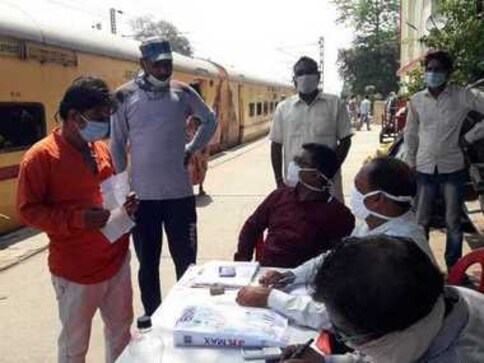 Editor's Note: This article was based on an exclusive Deccan Herald report claiming that a Shramik special train from Gujarat to Bihar ended up in Bengaluru. As Deccan Herald has since taken down the report, Firstpost is also withdrawing its article.
Find latest and upcoming tech gadgets online on Tech2 Gadgets. Get technology news, gadgets reviews & ratings. Popular gadgets including laptop, tablet and mobile specifications, features, prices, comparison.
India
Coronavirus Outbreak Updates: Mumbai on Sunday recorded 1,242 new coronavirus positive cases and 41 deaths, taking the total positive cases to 66,507 and toll to 3,669.
India
Coronavirus Outbreak Updates:Maharashtra, the worst-affected state, on Saturday recorded 160 deaths and the highest single-day rise of 3,874 new infections, pushing the total number of COVID-19 cases in the state to 1,28,205 and the toll to 5,984., said the state health department.
India
The Delhi government also said the Centre should reconsider the decision that is expected to put severe pressure on the existing health infrastructure in view of the shortage of doctors and nurses to treat serious coronavirus patients.