Article 35A debate in Jammu and Kashmir: Plea against special law is about women's rights not political future of Valley
Article 35A allegedly denies Kashmiri women and their descendants their property rights if they marry outside the state of Jammu and Kashmir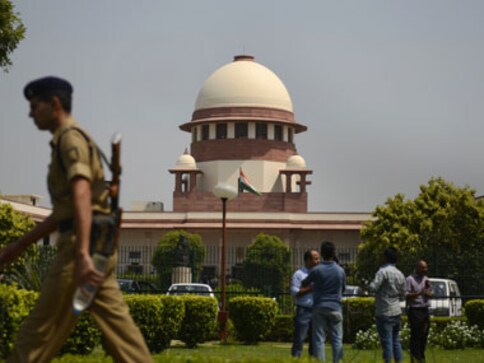 Does the Constitution of India perpetuate gender discrimination? Does it do so despite containing a provision on the promise of equality and equal protection under law for all citizens? The answer might be yes, but we are waiting on a five-judge bench of the Supreme Court to demystify the interpretation of Article 35A of the Constitution of India that allegedly denies Kashmiri women and their descendants their property rights and bars them from applying for local jobs if they marry outside the state of Jammu and Kashmir.
A Kashmiri woman, Charu Wali Khanna, has challenged the constitutional validity of Article 35A, stating that it violated her right to equality under Article 14 enshrined in the Constitution. Khanna stated: "Article 14 of Constitution gives a fundamental right to equality before law. But 35A is heavily loaded in favour of males because even after marriage to women from outside (Kashmir) they will not lose the right of being permanent residents. A woman from outside the state shall became a permanent resident on marrying a male permanent resident of the state but a daughter who is born (to a) state subject will loss the right on marrying an outsider." Because Khanna married out of her caste and settled outside of Jammu and Kashmir, she has been deemed a non-resident citizen and because of such "unreasonable classification between males and females" is why she decided to invoke the Supreme Court.
The notorious Article 35A permits the legislature of Jammu and Kashmir to define a list of "permanent residents" of the state, who are eligible to vote, work for the state government, own land and property within the state as well as secure public employments and college admissions. All non-permanent residents are not permitted to do these since by law, they don't have such right. The provision was added to the Constitution by a Presidential Order in 1954, and was in fact an extension of Article 370 — "a temporary, transitional and special provision" that grants special autonomous status to the state of Jammu and Kashmir. However, it should be noted that such provision was not ratified by the Parliament. There was an option with the Centre to ratify the provision by sending it to Parliament.
But the question here is less about the special status of Kashmir and more about an inherent gender inequality within the state that is brought about by this provision. A similar matter has been dealt with by the Jammu and Kashmir High Court in 2002. The case, State of Jammu and Kashmir versus Dr. Sushila Sawhney and Ors (2002) stated that the daughter of a permanent resident marrying a person outside the state would not lose the status of permanent resident of Jammu and Kashmir. However, after the Sushila Sawhney case, neither did the Parliament make an effort to explicitly change the language of the provision, nor did any organ of the government issue a clarification on the same. Moreover, the Sushila Sawhney judgment talks about women's permanent status in the state but leaves out the fate of her children, and the present case seeks to do just that.
A Bench of Justices Dipak Misra and AM Khanwilkar tagged Khanna's petition with a pending petition from 2014 where a Delhi-based NGO named "We are Citizens" had brought up a similar concern. The questions in these petitions shall be dealt by a constitutional bench of five judges.
In the present matter, the gender question is all-encompassing — Article 35A is interpreted differently for men and women, and that is where the issues begins. For instance, allied legal provisions such as Section 6 of the Jammu and Kashmir Constitution dissuades women from marrying a man of their choice by restricting the basic right of a woman and her children to hold property rights if she marries a man not holding the Permanent Resident Certificate. Section 6, however, does not apply to men who marry non-resident citizens. The tacit interpretation of such a provision would simply be that women are considered chattel and property of the men who "own" them, and hence, if their geographical location changes, the status of their rights would too.
Secondly, Valley-based politics have now taken over the issue, and there is a possibility that it becomes a territorial-political issue in the near future, and the gender aspect of it might completely be stripped off. For example, former Chief Minister, Omar Abdullah stated that BJP is using Article 35A to rile up passions in Jammu and Kashmir again and for its own benefit - "The BJP is trying to engineer a regional divide in Jammu and Kashmir over Article 35A of the Constitution," Deccan Chronicles reported. Meanwhile, the Vishwa Hindu Parishad has touted Omar Abdullah as "anti-women, anti-Dalit, anti-Hindu and progressing to become anti-national," according to Mail Today.
It is true that in the election manifesto of the BJP, it promised to at least dilute the special status accorded to Jammu and Kashmir under Article 35A, and believes that this would undo all political conflicts in the area. In the Valley, however, the potential threat to the special status by Article 35A has led to a convergence between all major political parties including the People's Democratic Party (PDP), the National Conference and the Hurriyat. Mehbooba Mufti, the present chief minister of the state, has also spoken up against the proposed abrogation of the constitutional provision.
However, like every war-torn, transitional area, women's issues may well be put in the backburner as political parties continue to vie for power and stronghold in the Valley. According to the International Centre for Transitional Justice (ICTJ) that works in post-conflict scenarios and believes that women's rights are central to peacebuilding -  "Transitional justice responses to gender-based violations during conflict and authoritarian rule are essential for ensuring justice for victims, combating women's marginalization, and preventing future violations against women and other communities targeted for their gender. Of equal importance is ensuring that transitional justice measures meaningfully address the causes and consequences of all abuses against women – even those that are not inherently gender-based."
There is every possibility that Charu Wali Khanna's petition for equality under the law becomes a war-cry for the abrogation of Article 35A, and the two issues, though intertwined, are separate problems to be dealt with through different mechanisms. As of now, it is imperative to ensure that Khanna's petition remain about the element of gender inequality in property laws as state subjects in Kashmir, and does not become about the political fate of the Valley.
India
The encounter broke out between security forces and terrorists at the Brar area of Bandipora
Education
Khan, who had the distinction of being the first woman to be appointed as Dean of Student Welfare at the university a few years ago, has been appointed as vice chancellor for a three-year term
India
Ten labourers five from West Bengal, two each from Jammu and Kashmir and Nepal, and one from Assam died after a landslide hit the mouth of the adit tunnel to T4 on the Jammu-Srinagar national highway near Khooni Nallah in Ramban on Thursday night