Arnab Goswami's resignation: Is his exit a sign of true change or churn in the Indian media?
As his stint with Times Now has shown, Arnab Goswami has assiduously cultivated his audience with an eye on the box office.
Jack Nicholson's iconic long punchline in A Few Good Men where he thunders that "we live in a world that has walls", needs to be modified to "we live in a world of noise" to truly define what passes off as news, debates and talk shows today. Unremitting, round-the-clock, pounding, borderless noise. To borrow from Thoreau, news media across the globe has become the "sporules of fungi", and "a parasitic growth".
A careful observation of the manner in which media has evolved in the last 30 or so years shows — in terms of both quality and pace — that the casual brazenness of the currently pervasive usage of the word "content" is breathtaking. And let's not even tread on the mine-filled territory of the ethical and financial scandals that have exploded from time to time.
Indeed, Thoreau's dire warning, nay, prophecy has come horribly true today. Regarding the mind as "a ground sacred to thought", he railed against allowing the "street dust" of "idle gossip" to invade this ground. Or as this prescient essay by Adam Cohen notes, "Thoreau could not have imagined television news shows endlessly yammering about Scott Peterson and Michael Jackson, or newsstands jammed with accounts of celebrity breakups." And as we speak, the latest "viral news item" of monumental national significance doing the rounds is the breakup of actors Kamal Hassan and Gautami.
More than 150 years ago, Thoreau critically peeked behind the veil of what was regarded as news in his time and found that most news sources didn't distinguish triviality from what's actually consequential. If you take time out to really contemplate on what you read — news or otherwise — you'd not pay attention to trivialities, but to details and insights because there's inherently nothing to ponder about trivialities except the fact itself. Put another way, what is a specific news item actually distracting you from?
Viewing Arnab Goswami's resignation from Times Now in this Thoreauesque backdrop would probably yield the most benefit.
Perhaps the biggest success of Arnab is the fact that all other media houses are dedicating reams of paper and bytes to one of their own on an unprecedented scale and tenor, not to mention the fact that his name was trending on the top spot on social media or that his resignation is made out to be an event of national importance. Sure, there have been other high-profile exits like that of Rajdeep Sardesai and Shekhar Gupta, but they are no match to the furore-mixed speculation that Arnab's resignation has generated.
Over the years, Arnab's stupendous success has evoked envy-tinged attacks from his peers, some of whom took the despicable route of getting personal and insinuating that India should be worried because of him. Even those who grudgingly congratulate his media superstar status do so by taking refuge in adjectives such as "raucous", "aggressive", "brash", "noisy", and "loud". As some have done, it could be argued that his exit is a sign of true change — if not churn — occurring in the Indian media landscape, what with veteran editors and journalists branching out on a spree via their own digital publications.
Other forces are equally at play. These can be encapsulated in what can loosely be termed the "Mumbai versus Delhi" media. Events of the 2004-14 decade showed how the Delhi or more accurately, the Lutyens, media almost single-handedly reduced the reputation of journalism to tatters thanks to the Radia Tapes, paid media, "Sonia is unhappy" journalism and other perversions. Equally, we witnessed shameful spectacles of channel heads who tweeted that his channel wouldn't cover the North East because of "tyranny of distance", but waxed in detail about his journey to a tiny village along the Adriatic coast of Sveti Stevan to meet the scandal-riddled Lalit Modi. Indeed, the true tyranny of distance appears to be that between Mumbai and Delhi.
every assam journalist wants to know why national channels dont cover more of the north east. My answer: its the 'tyranny of distance'

— Rajdeep Sardesai (@sardesairajdeep) August 10, 2009
This apart, for the overwhelming period since Independence, the ideological anchor of the Indian English media has remained firmly dropped in the waters of Nehruvian secularism, communism and variants thereof.
And so when Arnab Goswami raucously, aggressively, brashly, noisily and loudly takes the exact opposite positions of the Lutyens media on his nightly show, the efforts at branding and isolating him begin. As we shall see, I hold no candle for Arnab's style but I'm on a more fundamental point. Over the years, the secular-left-liberal tendency has been to box people into a specific category — either deliberately or out of sheer intellectual sloth — ignoring merit.
Thus we have isolationist labels like "Right", "Militant Right", "Hindutva", "Nationalist", which deny human agency to the person upon whom it's applied.
Perhaps the biggest success of Arnab is the fact that all other media houses are dedicating reams of paper and bytes to one of their own on an unprecedented scale and tenor
I agree with the widespread criticism that Arnab Goswami's style of TV debate is nothing beyond a deafening slanging match with 50 different people yelling over each other. Whether this is better than debates on other channels that are heavily rigged in favour of a particular political or ideological strain is beyond the scope of this essay. But what is common to both is that they operate and thrive in the realm of form, not substance. And which is what Arnab seems to have cracked with aplomb. Arguably, he gets the largest screen space and airtime, night after night than all the 50 folks combined. As his stint with Times Now has shown, he has assiduously cultivated his audience with an eye on the box office.
Yet at the end of the day, his shows too, have significantly contributed only to the world of noise that I invoked in the beginning. Depth, detail, nuance and insight are slaughtered every night, and news and views are only as fleeting as the next mindless ad break. The counterarguments that are premised on the demands of TRP, people's attention spans, and even worse, this-is-what-people-want, are flimsy excuses.
It's worth recalling and applying to the media the advice of Padmashri Dr S L Bhyrappa: "Don't make third-rate movies based on an assumption that this is what people want. Make classy movies, let people elevate themselves. But the real question is, do you have the capacity to make outstanding movies?"
In other words, whatever venture Arnab — or other famous media personalities — takes up, it must essentially be informed by this sense of idealism and purpose, which elevates the standard of its audience. His call that the "hegemony of Western media has to end" will resonate better and become meaningful in practice if it's recalled that what's valuable about something is not the same as how much it will fetch in the market.
This dominance of the commercial element almost to the exclusion of every other factor is among other ills that has contributed to the absence of depth and nuance. The other factor directly stems from an overabundance and not lack of information. Even a truly insightful and original piece or discourse today will be classified as and swept away by the force of this unending deluge of "content".
Which harks back to Thoreau. Immortalised in his classic Walden is this warning: "We are in great haste to construct a magnetic telegraph from Maine to Texas, but Maine and Texas, it may be, have nothing important to communicate."
And out of this emerged his acid dictum to "read not the Times. Read the Eternities".
Firstpost is from the same stable as CNN-News18 which competes with Times Now.
Find latest and upcoming tech gadgets online on Tech2 Gadgets. Get technology news, gadgets reviews & ratings. Popular gadgets including laptop, tablet and mobile specifications, features, prices, comparison.
India
For the best part of the century, Kashmir's politics has been shaped by opportunistic compromises, half-measures—and, when these failed, ruthless coercion
World
Given the dynamics at play, India is reduced to a mute spectator as are the other neighbouring countries like Iran, Tajikistan and Uzbekistan who have their own sovereign, sectarian, ethnic and strategic interests at stake, with the evolving narrative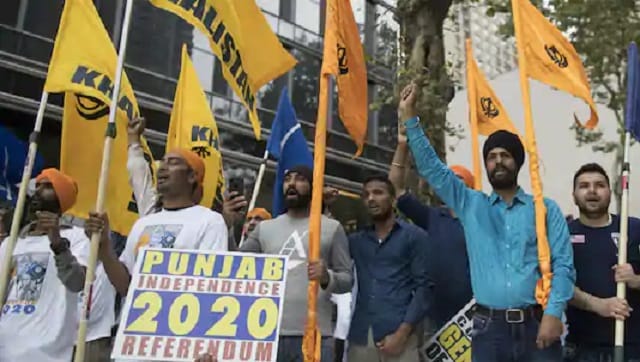 India
There's been no time in our recent history when it has been more important to have a genuine conversation on what went wrong in Punjab, and why — but that would take real courage, something which comes a lot less easily than outrage