Arnab Goswami's Republic TV is losing the battle of babble; why not try something completely different?
How ironic would it be if the Arnab Goswami brand fell over the cliff and crashed at this very moment, when it is in danger of being eclipsed by the clones it spawned?
How ironic would it be if the Arnab Goswami brand fell over the cliff and crashed at this very moment, when it is in danger of being eclipsed by the clones it spawned?
Goswami's Republic TV now seems tame compared to the cacophony of individuals who have taken such presentations to their absolute nadir. Compared to them, the NDTV crew come off as plain as vanilla ice-cream. Unfortunately, Republic TV is losing their audience, which is now trained to listen to white noise and which finds anything more subtle just boring.
Worse, there seems to be a growing acceptance of this din. People no longer care if it is a shouting match or a slugfest, as long as it is the news equivalent of the WWE. When we reach the point when the anchor says 'you be quiet' to the a guest, the concept of debate enters the realm of ridicule.
Another host has no compunctions about spraying contempt and derision even before the sparks fly. The body language is so hostile and language is so scornful that, barring the fleeting nature of the diatribe and how it evaporates into the ether after every show, it would be grounds for slander.
It is said that globally, advertising indicates the sort of nation one lives in. Now, mix talk shows with hard news. They clearly reflect the wishes of the public, as the two must be on the same page for the audience to tune in. Let us then ask ourselves: Is this daily blather a reflection of ourselves? Even those who blithely praise these brave frontiersmen for asking VIPs incisive questions, like the jesting Pontius Pilate, do not wait for the answer.
Because there is no answer. It is so totally out of line that it makes one cringe.
When one is not fascinated by this genre and watches it more out of curiosity, one gets a different perspective. The utter indescribable rudeness, even coarseness of the anchors makes one wonder what makes the participants venture into the pit. Is it money? The lure of fame? Why would you volunteer to be led to the slaughter night after night when you know the deck is stacked and the game is tilted?
The flaw lies in the greed of those who participate in the charade. This is compounded by the absurdity that if you only watch TV, you'd think India has only 40-odd people whose opinions are worth listening to. That many of them leap from show to show and are on a half dozen different channels simultaneously only adds to the obscenity.
To create a more volatile mix, a half dozen equally greedy and foolish Pakistanis are kept on the payroll and are brought forth to spew venom and hate. They know the anchors are lying in wait. Rubbing their hands in glee. And yet they come. Masochists, mental dwarfs and shameless charlatans. Flinging insults at each other.
These shows are chock full of advertisements. Therefore, we must accept that the public has found a resonance in these rantings, which then inflates the ratings. Why this connect? Perhaps it is an extension of the 'lives of quiet despair' that marks the daily grind. A greyness that needs colour. A rage that needs an outlet. What better means to disappear into another world, a world where "villains" get their comeuppance than the noise and colour and garish soundtrack of these TV shows?
The grand failure of course, is that when the show is over, there is no action. Merely a 'thank you.' Nothing sticks. Not scandal, slander, corruption, indictment. Like slime, it simply slides off.
The saga continues. Anchors tediously and repeatedly tell viewers they are first. Better than the others. The sentiment flashes every few minutes, sometimes with spelling errors.
Against this deluge, Goswami seems almost tame and accommodating. As I do not receive Republic TV where I live, I took the liberty of watching three shows at a stretch while I was in Delhi.
Compared to the cacophony, Goswami is almost a whisper. He cannot aspire to that level of crudeness and crassness. He's trying but it's just not there. If this is the yardstick, other channels are winning hands down. In the inquisition stakes, Goswami has fallen behind.
What a perfect opportunity he has—to give India a first-rate talk show—widen his range, employ his wit and natural talent to make it a riveting watch. Night after night.
Without the crassness.
Find latest and upcoming tech gadgets online on Tech2 Gadgets. Get technology news, gadgets reviews & ratings. Popular gadgets including laptop, tablet and mobile specifications, features, prices, comparison.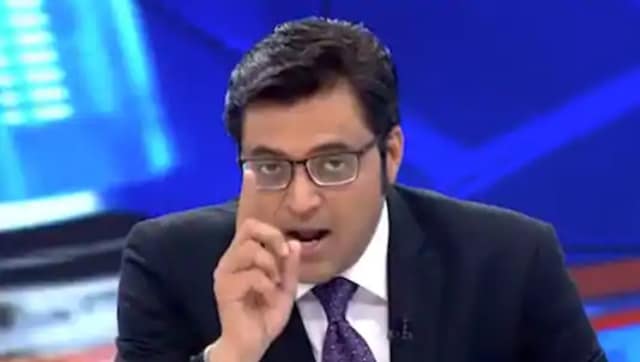 India
The court also directed police to submit investigation papers pertaining to the case in a sealed cover by 5 November, which is when it will hear the matter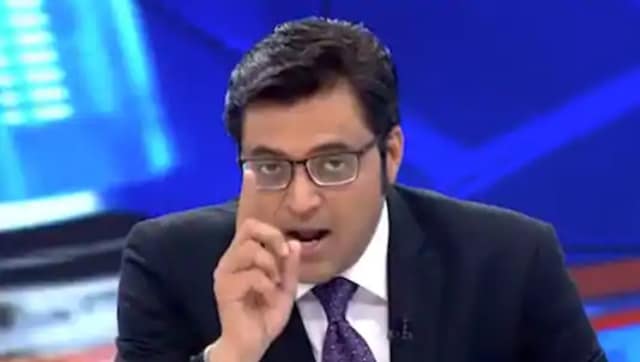 India
The statement comes after the Republic Media Network earlier in the day claimed that BARC, in an email said it had found no complaint or evidence of malpractice against Republic TV, RepublicBharat or any of its affiliates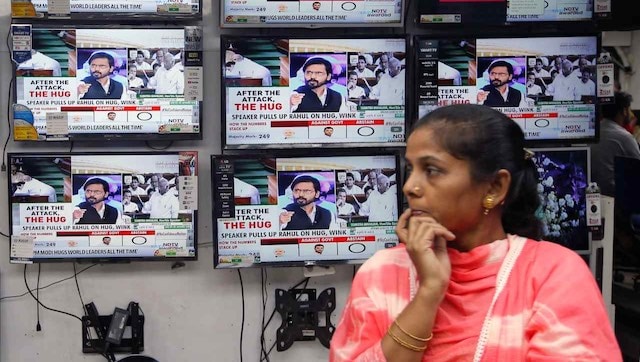 India
The exercise would cover all Hindi, Regional, English News and Business News channels with immediate effect, the rating agency said in a statement