Argentinian channel Cronica TV issues bizarre welcome to Narendra Modi, claims 'Apu Arrived' as PM arrives in Buenos Aires
Cronica TV displayed the image of Apu from The Simpsons with the caption 'Apu Arrived' as Prime Minister Narendra Modi arrived in Buenos Aires.
If you are a journalist covering an event as serious and important as the G20 summit, what should you absolutely not do?
Argentinian news channel Cronica TV has answered this question by covering the G20 summit in Buenos Aires in probably the most frivolous and racist way possible.
The news channel decided to display the image of the character Apu from The Simpsons with the caption "Apu Arrived" as Prime Minister Narendra Modi arrived in Buenos Aires for the G20 Summit.
As if this wasn't enough, Cronica TV also decided that it would be hilarious to use the music from the song Ring Ring Ringa from the movie Slumdog Millionaire as background music for the arrival of the head of government for the summit of an international forum of 20 countries.
Cronica TV even flashed the words 'Chiqui Chiqui Chiqui' across an image of Modi to mimic the music of the song. Only the Argentinian news channel may be able to answer why it resorted to this cheap gimmick.
This sort of behaviour wasn't just limited to the arrival of Modi in Buenos Aires though. After the arrival of Turkey's president Recep Tayyi Erdogan, Cronica TV flashed "Onur arrived". Onur is the main character of an adaptation of The Thousand and One Nights, a Turkish TV show.
Me vuelvo loco pic.twitter.com/sWPKUr72m9

— Facundo Pedrini (@facu_pedrini) November 29, 2018
On the arrival of the Rwandan president Paul Kagame, Cronica TV said, "There is no auction."
El presidente de Ruanda se llama Paul Kagame, no hay remate. #DemasiadoParaMi #MeDejaronSinPalabras #CerrameTodo #SeJodeSolo #PaulCagame 💩💩💩 #ShowDePlacas pic.twitter.com/4sCmpZh2LG — Crónica TV (@CronicaTV) November 29, 2018
Cronica TV's antics upon Modi's arrival have been criticised on Twitter by a lot of people.
Argentine TV outlet @CronicaTV displays this racist image with the headline "Apu Arrived" as India Prime Minister @narendramodi arrives in Buenos Aires for the #G20. pic.twitter.com/oNqZVpS4E5

— Patrick Gillespie (@Pat_Gillespie) November 29, 2018
It is condemn able https://t.co/NuIAeqITJ7 — Syed Mohsin (@AAPkamohsin) November 30, 2018
WhiteSupremacism 101 https://t.co/WLYmnvXFQC

— ⚡️PikaChu 007 (@ZlatanicPikaChu) November 30, 2018
Disgusting. He's representing a billion people there. This is unwarranted. https://t.co/vTxVE1BwL9 — My Gotra Rocks 😎 (@brumbyoz) November 30, 2018
To further get an idea of the kind of "news" channel Cronica TV is, consider the fact that in November 2008, the channel had broadcasted "live" the suicide of a former officer of the Tucuman Police Department.
Find latest and upcoming tech gadgets online on Tech2 Gadgets. Get technology news, gadgets reviews & ratings. Popular gadgets including laptop, tablet and mobile specifications, features, prices, comparison.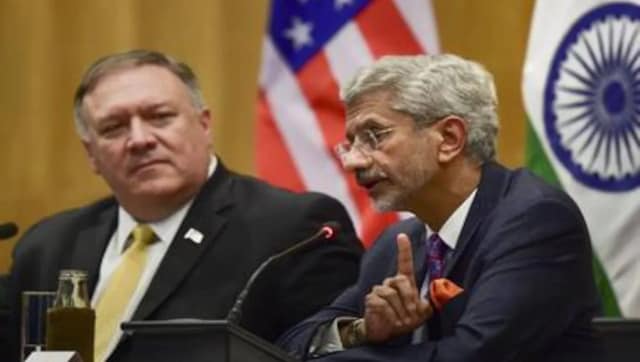 India
Secretary of State Michael Pompeo and defence secretary Mark T Esper will represent the US while the Indian side will be represented by external affairs minister S Jaishankar and defence minister Rajnath Singh
Entertainment
PM Narendra Modi producer Sandip Ssingh says the controversies at the time of the film's initial release in May 2019 had impacted its box-office performance.
India
This will be the prime minister's seventh address to the nation since he announced a country-wide lockdown in March to curtail the spread of COVID-19