Anti-Discrimination Bill: India needs comprehensive law to punish prejudice, uplift diversity
In India, the lack of a comprehensive anti-discrimination law has for long stymied efforts at providing effective and adequate redress to the oppressed.
In India, the lack of a comprehensive anti-discrimination law has for long stymied efforts at providing effective and adequate redress to those who have had pernicious disadvantages heaped upon them. The Constitution does have certain provisions prohibiting discrimination and mandating affirmative action, but they apply only to the public sector. Organisations in the private sector, and private individuals and their groups get to have an unbridled reign when it comes to discriminating against "the other". Moreover, the Constitution remains silent on the myriad categories because of which people are stereotyped and discriminated against.
Now, MP Shashi Tharoor has sought to remedy this parlous state of affairs by bringing in the Anti-Discrimination and Equality Bill, 2016 — a comprehensive anti-discrimination law, which, if enacted into a statute, would go a long way in fostering diversity and pluralism in Indian society.
The Bill significantly broadens the categories of what will be regarded as discrimination and prejudicial treatment under law, and also extends protection to many individuals and groups who were earlier left defenceless.
It also lays down a strong structure and mechanism to provide redress, and of measures which could serve as deterrents.
Broadening the safety net
At present, discriminatory attitudes based on marital status, caste-affiliation, sexual orientation, disability, religion or food preferences do not come within the law's scope. The Constitution and relevant laws do prohibit the practice of untouchability, but do not address situations where a private landlord refuses to let out his house to Dalits, Muslims, homosexuals or non-vegetarians. The law also does not cover situations where discrimination on various grounds is practised in private sector organisations, clubs, societies, NGOs, educational isnstitutions, hospitals, panchayats.
The Bill brings all these entities within its ambit, and also includes service providers, customers and employees in both the organised and unorganised sectors. Thus, a local kirana store owner who refuses to sell goods to a Muslim would also be held guilty of practising discrimination. Ditto for landlords who refuse to let out their premises people from the North East or Kashmir.
Curbing the powers of khaps
The menace posed by khap panchayats and similar entities based on caste and communal lines is notorious. By prohibiting segregation and boycott (economic, cultural and social) of individuals and others — for example, a couple who tied the knot despite hailing from different communities, the Bill seeks to take a key power of the khaps. This is bolstered by the fact that anyone filing false cases (under Section 366 of the Indian Penal Code) of kidnapping a woman for the purpose of marriage would be deemed to have committed the offence of segregation. And public servants such as police and other officials who are complicit in such acts would also be held liable.
Positive duty of practising diversity
No law and anti-discrimination would be really well-rounded if it did not include a duty to practise diversity. In that aspect, the Bill takes a significant step forward by making it mandatory for organisations to carry out anti-discrimination and diversification duties, and progressively realise diversification through providing scholarships, recruitment measures and trainings, and targeted advertisements.
A housing society managing more than 50 residential units, and a private company employing more than 100 people also have to prepare and submit an annual Diversity Index Report to the State Equality Commission.
Remedial measures
In a first of its kind, the Bill provides for compensation to be paid by those indulging in discrimination, segregation or boycott. The amount for damages is twice the monthly salary of an MP, or Rupees 1 lac, whichever is higher. And for aggravated discrimination, exemplary damages can be awarded; the amount would be equal to the annual salary of the President of India, or Rupees 15 lacs, whichever is higher.
Apart from compensation, the Bill also provides for protective orders, which are a type of restraining orders to prevent an individual or organisation from continuing to carry out a discriminatory act or practice. A Judicial Magistrate First Class or a Metropolitan Magistrate can pass such protective orders. Any violation of such an order would be deemed as an offence punishable by imprisonment of one year or fine amounting to the annual salary of the President of India, or both.
At present, the number of instances where one sees the inflection of bigotry of different hues is burgeoning. For that reason alone, Tharoor's Bill is timely. One has to see if it finally manages to gather the total number of votes to be finally enacted into a law; but if it doesn't, it would be a collective loss for society and polity.
India
The CJI has received assurance of early clearance of the names by Law Minister Kiren Rijiju.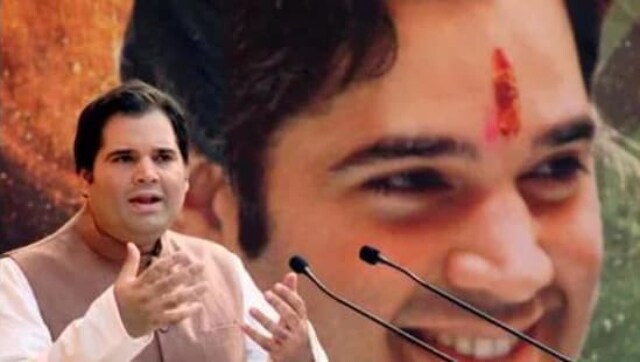 India
The BJP MP tweeted a speech of former prime minister Atal Bihari Vajpayee from 1980 in which he warns the then Indira Gandhi government against repressing farmers
World
The order by US District Judge Robert Pitman is the first legal blow to the Texas law known as Senate Bill 8, which until now had withstood a wave of early challenges