Anshu Prakash assault case: Delhi Police files chargesheet, says attack on chief secretary was 'deliberate'
The Delhi Police's chargesheet in the Delhi chief secretary assault case has alleged that the attack on Anshu Prakash was deliberate, CNN News18 reported.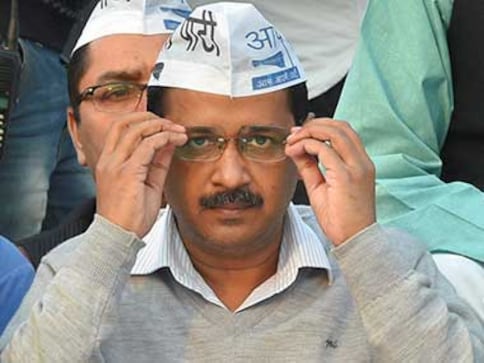 The Delhi Police's chargesheet in the case of the alleged assault on Chief Secretary Anshu Prakash has claimed that the attack was deliberate, CNN-News18 reported on Monday. The document names Chief Minister Arvind Kejriwal and Deputy Chief Minister Manish Sisodia.
The police have stated in the chargesheet that the midnight meeting held by the chief minister, where the assault is said to have taken place, was the first one in three years. The document also alleges that only six out of 21 CCTV cameras at the chief minister's office were functioning.
The Delhi Police has also alleged that the wires of the rest of the CCTVs were "deliberately disconnected and tampered with".
AAP spokesperson Saurabh Bharadwaj refused to comment on the allegations, saying that the matter is still in court.
The alleged assault on the chief secretary in February had triggered a bitter tussle between the Delhi government and its bureaucracy.
Politics
The Arvind Kejriwal-led party extended its support to the demands of youth for the roll back of the scheme but made a fervent appeal to the protesters to exercise their right to protest in a democratic manner, instead of resorting to vanadalism and arson
Politics
AAP candidate for the seat Durgesh Pathak and former party MLA from the constituency and now Rajya Sabha MP Raghav Chadha also reached out to the supporters amid cheering from party cadres who lined the streets designated for the event in Regarpura area
Politics
The Delhi chief minister will hold the roadshow in support of AAP candidate Gurmel Singh