First Doka La, now Arunachal Pradesh: What's China's grand strategy behind repeated incursions across LAC?
In a news conference on Monday, Army chief General Bipin Rawat confirmed earlier media reports that in the last week of December, China intruded nearly a kilometre into Indian territory at Arunachal Pradesh and started road-construction activities before they were challenged by Indian security forces and beat a retreat.
In a news conference on Monday, Army chief General Bipin Rawat confirmed earlier media reports that in the last week of December, China intruded nearly a kilometre into Indian territory at Arunachal Pradesh and started road-construction activities before they were challenged by Indian security forces and beat a retreat.
Chief of the Army Staff (COAS) Rawat claimed that the 'Tuting incident' was amicably "resolved" through existing border management mechanisms and Indian troops handed over road-building equipment Chinese workers which they left behind.
China claimed its construction workers "inadvertently" strayed into India's side of the Line of Actual Control (LAC). Not only is it difficult to take claims of Chinese innocence seriously, it might be risky and foolish to treat the latest incursion as anything other than another example of China's salami-slicing tactics.
China's madness is methodical. It never does 'inadvertent' things. Just as Doka La was initiated to achieve multiple targets — test the boundaries of India's tolerance threshold, establish military control over a strategic location and drive a wedge between India and Bhutan  — similarly, the Arunachal incursion and attempt to change 'facts on the ground' through construction activities will have larger implications.
A larger question stares at us: What does China hope to achieve by salami-slicing into sovereign territories? At the height of Doka La standoff, COAS Rawat sounded apprehensive about the possibility of a two-front war arising out of China's 'salami-slicing' tactics.
'Salami-slicing' (coined by Hungarian Communist leader Mátyás Rákosi in the late 1940s) refers to the Chinese strategy of incremental and clandestine acts of territorial aggression that are individually well below the limits of tolerance but pose a cumulative political and strategic threat, eventually seeking to undermine a nation's sovereignty.
Through these seemingly imperceptible actions, China subtly alters the status quo, changes 'facts on ground', and lays claim over the altered reality. Under President Xi Jinping, China is increasingly employing this coercive strategy to assert itself across Asia Pacific and in the high Himalayan region where it shares a nearly 4000-kilometre border with India.
During the Doka La standoff, this coercive playbook met with India's strategy of 'physical denial'. China had to disengage and back out of the ensuing stalemate but it made clear during and since the conflict that it reserves the right to exercise "sovereign rights to safeguard territorial sovereignty in compliance with the stipulations of the border-related historical treaty."
Point is, the Doka La conflict wouldn't have taken place had China really complied with "border-related historical treaties". It did because be it at LAC or South China Sea, China places little premium on existing treaties or conventions, preferring instead to go by own interpretations that are guided by a revisionist view of history.
For instance, in his marathon speech during the 19th Party Congress, Xi gave a glimpse into the fount of resentment that guides his foreign policy when he uttered: "We will never allow anyone, any organisation, or any political party, at any time or in any form, to separate any part of Chinese territory from China."  The fiery claim turns on its head the recent history of China appearing almost always as the aggressor in territorial disputes, not the defender.
Therefore, more than 'war' as COAS Rawat warned, the 'salami-slicing' tactic is at one level a part of China's "offensive diplomacy" aimed at increasing its trade dominance, as professor Vivek Mishra writes in The Huffington Post.
Mishra sees "non-aggressive intrusions at Demchok, Chumar, and the Barahoti sectors in the past" as "part of China's continental aggression that seeks to extend its maritime arc of offensive diplomacy and merge it with a continental circumference of trade-and-connectivity dominance."
This strategy may very well lead to war if it meets with strident resistance or against weaker nations but it is not a given, and is even less likely in India's case because China, as a mercantile power, covets India's huge and lucrative market more than its territory. Yet, it feels compelled to employ coercive strategies at periodic intervals to keep India honest and limit its strategic profile in Indo-Pacific region.
The repeated border intrusions are frequently interspersed with diplomatic sweet talk (very often nearly simultaneously) as witnessed during China's special representative Yang Jiechi's meeting with NSA Ajit Doval in New Delhi last December.
Even as Yang claimed to deliver a "special message" to Prime Minister Narendra Modi from Xi and called for both countries to become ''friends for generations" and ''partners in rejuvenation" a few days later Chinese construction workers "inadvertently" breached Indian territory and began building roads.
Seen from this light, this is China's grand strategy of striking an effective balance between maintaining a stable relationship with India (to access its market) while leveraging its greater economic and military prowess to show who's the boss in Asia. Stripped to the bone, this 'salami-slicing' is a sort of public messaging service.
As Jeff M Smith, director of Asian Security Programs at the American Foreign Policy Council and author of Cold Peace: China-India Rivalry in the 21st Century writes in War on the Rocks: "PLA's border activities... are designed to embarrass India's leadership... and to show the Indian public and the world that China can operate at the border with impunity while underscoring Modi's inability to secure India's sovereign borders."
This battle will be played as much in the mind as on the ground as two Asian giants jostle for space and influence.
Find latest and upcoming tech gadgets online on Tech2 Gadgets. Get technology news, gadgets reviews & ratings. Popular gadgets including laptop, tablet and mobile specifications, features, prices, comparison.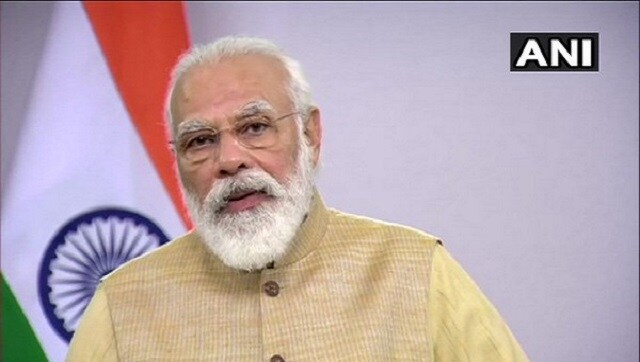 India
Speaking at the finale of the Smart India Hackathon, Modi said the NEP is big on access to education and aims to increase gross enrolment ratio in higher education to 50 percent by 2035.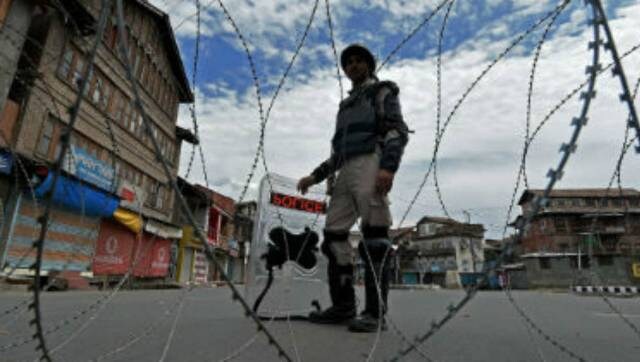 India
A home ministry report shows terror-related activities have reduced by around 36 percent in Kashmir after the junking of Article 370
India
Congress leader Rahul Gandhi tweeted that the removal of the document from the website would 'not change facts.'