Another beef row: Cow protection group attacks couple in Madhya Pradesh
There seems to be no end to incidents of assault and confrontation over beef. The latest shocker comes from Madhya Pradesh, where several passengers, including a Muslim couple, were attacked
There seems to be no end to incidents of assault and confrontation over beef. The latest shocker comes from Madhya Pradesh, where several passengers, including a Muslim couple, were attacked by a cow protection group over allegations that they were carrying beef, according to reports.
The incident is said to have taken place at Khirkiya railway station in the Harda district of Madhya Pradesh, according to The Indian Express. Members of the Gauraksha Samiti claimed to have seized beef from a bag on the Kushinagar Express on Wednesday, the report said.
Similar to the incident in Dadri where Mohammad Akhlaq was killed after rumours of storing beef, the pieces of meat found in a bag were sent to a laboratory for 'testing', after which it was found that it was buffalo meat, as reported by The Indian Express.
The police have registered a case against two Gauraksha Samiti activists for voluntarily causing hurt and criminal intimidation, and arrested them, according to a DNA report. Meanwhile, the police have also registered a case against unknown persons under a section relating to 'mischief by killing or maiming cattle'.
Naseema Bano and Mohammad Hussain, the couple who was attacked, called a relative who lives nearby, after which he came to the spot with eight others. Subsequently, a clash took place, after which nine people from the rival group were also arrested, according to an NDTV report.
In Madhya Pradesh, while cow slaughter is banned, there is no ban on the slaughter of buffaloes, according to an Indian Express report.
In recent months, physical attacks and confrontations over allegations of consumption or storing of beef have led to a debate on religious tolerance in India. This also comes in the context of a number of states putting in place restrictions on cow slaughter.
India
This year, the survey will be carried out for three months from October to December and the estimation will be conducted in three phases
India
The diamond will be put up for auction on 21 September, proceeds from which would be given to respective miners after the deduction of government royalty and taxes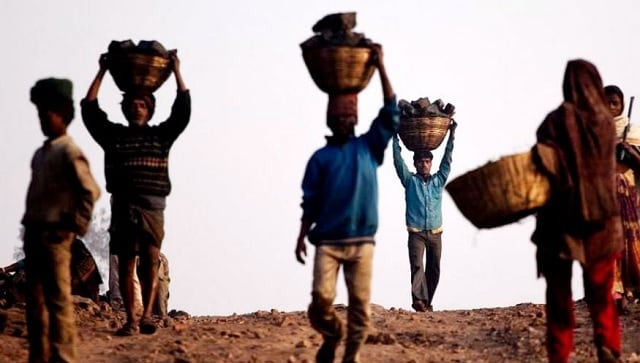 Business
Once the wages code comes into force, there will be significant changes in the way basic pay and provident fund of employees are calculated.