Anna Hazare's Delhi agitation sees sparse crowds as tripartite nature of demands dilutes movement
Anna Hazare's andolan at New Delhi's Ramlila Maidan was sparsely populated with protestors because of the tripartite nature of his demands.
Eighty-eight years ago, around these very dates (12 March to 6 April, 1930), a frail and bespectacled man led a group of some 78 followers towards the marshy edges of a coast in Gujarat and picked up a handful of non-purified salt in one small gesture. But in that gesture, British salt-tax laws were defied and a nation found itself firmly on the path of confrontation against its imperial rulers.
Later, Jawahar Lal Nehru wrote in his autobiography Toward Freedom (1936), "as we saw the abounding enthusiasm of the people and the way salt making was spreading like a prairie fire, we felt a little abashed and ashamed for having questioned the efficacy of this method when it was first proposed by Gandhiji…we marvelled at the amazing knack of the man to impress the multitude and make it act in an organised way." It is not the scale that defines the success and failure of a social movement, neither is it spirit, but the unbroken and undivided desperation of the times within which it takes place.
On the second and third day of Anna Hazare's satyagraha andolan, which fell on a balmy spring weekend, New Delhi's Ramlila Maidan was sparsely populated with protestors – the reason for that was the tripartite split in the concerns raised by the andolan.
The first one being farmers' distress. Anna's andolan is demanding that the farmer be compensated with 50 percent more than the cost of production of crops, that those above the age of 60 and solely dependent on agrarian activities be granted a pension of Rs 5,000 a month and that the Commission for Agricultural Costs and Price (CAPC) be made an autonomous institution.
Second is the implementation of the Lokpal and Lokayuktas Act, 2013 and taking action on the issue of appointment of Lokayuktas, an anti-corruption ombudsman organisation in the Indian states. There's also the demand of doing away with the 2016 amendments in relation to the declaration of assets and liabilities by public servants, which in Anna's vision, weaken the said law.
As per the amendments, the Lokpal Act that requires a public servant to declare his assets and liabilities, and that of his spouse and dependent children, must be made to the competent authority within 30 days of entering the office.
Further, the public servant must file an annual return of such assets and liabilities by 31 July each year and the Lokpal Act of 2013 mandates that statements of declarations be published on the website of the relevant Ministry by 31 August. But, the 2016 bill states that a public servant shall be required to declare assets and liabilities but the form and manner of making such a declaration will be prescribed by the Union government.
The third and final demand the andolan is making is, in the wake of rising doubts over EVM hacks, the use of ballot paper in elections and the use of totaliser machines for counting of votes. He is also stressing on the Right to Reject that extends the NOTA (None of the Above) principle and invalidates the election in cases where a majority of the voters have chosen to press the NOTA button.
Finally, he is also voicing the demand for the Right to Recall. In 2017, Varun Gandhi had introduced a private bill that sought an amendment to the Representation of People Act, 1951 and suggested conferring on the electorate an option of recall that can be initiated by any elector through a recall petition signed by one-fourth of the total number of electors.
Unlike in 2012, where there was a clear-cut cause, of installing stringent checks on corruption within the system in the form of the Jan Lokpal Bill, this time around the issues seem too scattered and somewhat ambitious for any system to accept all at once.
The Aam Aadmi Party, that took birth on the stage Anna fasted on back then, has now grown up and walked away, leaving a sense of vacuum behind. A tired looking Anna, who has lost weight, is still a glimmer of hope to those who have nowhere else to go and hence, the ground was populated with protestors with concerns that stretched beyond the ones mentioned on the pamphlet.
Aside from aggrieved farmers from Uttar Pradesh, Madhya Pradesh, Rajasthan, Punjab and Odisha, present at the venue was a seven year old Krishna, who suffers from a rare genetic disorder and whose auto rickshaw driving father hadn't found the empathy of the Delhi government that has a budget of Rs 100 crore for curing patients with rare diseases.
Under the same tent were members of a panchayat union in Delhi demanding greater decentralisation of power. There was a retired fauji from the Purva Nausainik Sansthan who had come all the way from Rajasthan demanding, quite radically, that command and control of the forces be withdrawn from the government.
A small-time peasant from Meerut was roaming around and asking everybody whether Prime Minister Narendra Modi had to ever sell off extra chai (tea) when he worked as a chaiwala, just the way had been dumping extra produce to find a fair price.
The All Investor Safety Organisation unleashed on the protest site more than a hundred of those investors from whom money was allegedly collected by PACL and Pearls Golden Forest Limited in the name of sale and development of agricultural land.
Earlier this year, Securities and Exchange Board of India (SEBI) had asked investors whose total outstanding amount with PACL was up to Rs 2,500 (per investor) to submit their claims for refund. The Supreme Court-appointed RM Lodha committee is overseeing the disposal of PACL assets to repay these affected investors but they seemed to want Anna's help.
Even for the farmers, there isn't a dearth of protest marches to join nowadays. Some farmers from Nashik said they were here because they couldn't join the mammoth march to Mumbai some weeks ago.
The scene on the ground featured men in the Gandhi topi (cap) with the signature 'Mai bhi Anna' (I'm also Anna) message stamped along its flaps and some women in tri-coloured sarees sitting in a huddle, and some others walking through the mud pits that double up as toilets for the lack of a better arrangement made by the Municipal Corporation of Delhi.
Most of the protesters were lying on a large carpeted floor around heaps of luggage like at any of India's railway stations, drifting into a lethargic siesta as they waited for the next hope to arrive. The organisers seemed aware of the fragility of the mood and spun out AR Rahman's Maa Tujhe Salaam on loudspeakers, and then many Indian flags were pulled out and some people even rose up to wave them, as if suddenly remembering why they were there.
Aside from the protestors, not many made their presence felt – no celebrities, no student activists, no frenzied photographers, not even an eager bunch of chana sellers.
The concept of satyagraha has an immortality to it because suffering changes form and deceives time to linger on. However, the same movement may gain, loose and regain strength. In India, where fasts-unto-death are a popular recourse for those fighting for a cause, the delivery of justice is most likely delayed.
Take the case of Putti Sreeramulu, who was on an indefinite hunger strike in 1952 demanding the formation of an Indian state for the Telugu-speaking population of the Madras Presidency. Since Nehru was against the formation of states on linguistic lines, Shreeramulu's demand didn't garner prominence during the 58 days that it lasted.
It was only after his death that clashes erupted and Nehru agreed to the formation of Andhra Pradesh for the Telugu-speaking Indians with Kurnool as its capital. Today, each of India's four South Indian states speaks its own language.
Anna is now older and failing to fill up one tent in a country of over 125 crore Indians, who will in some way or the other benefit from the issues he is raising. This isn't Anna's defeat, this is the defeat of a democracy that has learnt how to brand and market protest and move on quickly from the reasons that may have led to it.
Find latest and upcoming tech gadgets online on Tech2 Gadgets. Get technology news, gadgets reviews & ratings. Popular gadgets including laptop, tablet and mobile specifications, features, prices, comparison.
India
On Wednesday, representatives from ASEAN, along with Japan, New Zealand, South Korea, Australia and China participated virtually in the 10th RCEP inter-sessional ministerial meeting
World
On 20 November last year, NBC News broke the news that Mark Zuckerberg, Donald Trump and a Facebook board member, Peter Thiel, had dined together at the White House the previous month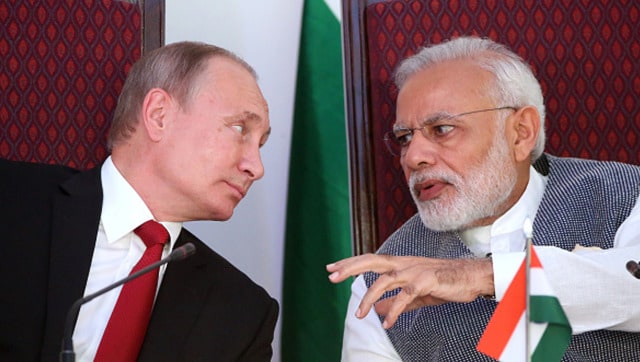 World
While efforts are still on to further defuse tensions between India and China, Russia appears to be playing a key role in brokering peace.