Anna Hazare to address rally in Delhi on 23 January; will highlight farmers' issues; seek reforms in electoral system
Anna Hazare announced that he would address a rally at Delhis Ramlila Ground on 23 January, highlighting the plight of farmers and demanding reforms in the electoral system
Bulandshahr: Social activist Anna Hazare announced on Thursday that he would address a rally at Delhis Ramlila Ground on 23 January, highlighting the plight of farmers and demanding reforms in the electoral system.
Hazare, who led a popular movement in 2011 seeking establishment of an anti-corruption ombudsman, said three-and- a-half years have passed since the BJP assumed office at the Centre, but the government has not yet been able to implement the Lokpal Bill.
On the agriculture front, he said that the farmers were not getting remunerative prices for their crops.
The Goods and Services Tax has done nothing good for the common man, he claimed.
He said the time has come for effecting changes in the countrys electoral system.
Lamenting that even after 70 years of achieving Independence, democracy, in its true sense, was yet to come to India, Hazare earlier said in Agra, "We do not want a government of capitalists. No (Narendra) Modi, no Rahul (Gandhi). We want a government which works for farmers interests."
Delhi chief minister and Aam Aadmi Party (AAP) supremo Arvind Kejriwal had taken part in Hazares anti-corruption movement in 2011. Subsequently, he had parted ways with the social activist and launched his own political outfit.
Politics
Several BJP leaders downplayed the impact of Mukul Roy's return to TMC, with Dilip Ghosh saying Roy himself wasn't sure whether the BJP 'gained anything'
Politics
Before his death, Prasada Sr who had contested and lost against Sonia Gandhi for the leadership of Congress was totally disillusioned with the Congress and Gandhis, in particular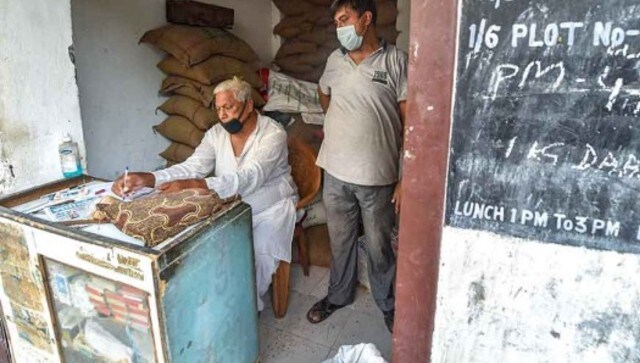 India
Terming the decision to reject the scheme "politically motivated", the Delhi government said that the doorstep delivery of ration scheme would have benefitted 72 lakh ration cardholders in the National Capital