AMU scholar from Kashmir joins Hizbul Mujahideen: Efforts to wean youth off militancy receive fresh setback
In a major setback to the efforts to wean away youngsters from the path of militancy, a scholar from AMU has become the latest entrant in militant ranks.
In a major setback to the efforts by security forces to wean away youngsters from the path of militancy, a scholar at the prestigious Aligarh Muslim University (AMU), who was on vacation at his home in north Kashmir's Kupwara district, has become the latest entrant in militant ranks. This development came to public knowledge after a photo surfaced on social media, showing the youngster armed with an automatic rifle, having joined the Hizbul Mujahideen outfit.
Mannan Bashir Wani, 25, a resident of Takipora village in Lolab, Kupwara, was pursuing a doctorate in Geology at AMU, and was scheduled to return home three days ago but failed to turn up. Instead, a photo went viral on Facebook and Twitter, showing him posing calmly with what looked like a grenade launcher-cum-assault rifle.
The photo described Mannan as having joined the Hizbul Mujahideen on 5 January with the codename 'Hamzah Bhai'. The description erroneously mentions that Mannan has a PhD in Applied Geology while he is actually pursuing the degree.
Police sources told Firstpost that the young scholar comes from a well-off family in the Lolab Valley. His father, Bashir Ahmed, is reportedly a lecturer while his brother is working as a junior engineer in the Jammu and Kashmir government. According to his father, Mannan had been a student at AMU for over four years, "He was a timid boy. But an event last year when he was harassed by security forces transformed him. Our whole family is in a shock," Bashir said. The incident took place in November 2017 when the youngster was on way to Srinagar from his home and it was described in a Facebook status by Mannan himself.
In the post, Mannan said the car was stopped four times and he had to get down and prove his identity every time. "The most disgusting thing was when an ordinary SOG personnel donning black uniform posed questions like, why had I grown such long hair, why didn't I trim my beard if intend to look smart, why do I wear long boots, why do I wear a shawl in such a young age?"
In the chilling Facebook post, Mannan mentions that a lady sitting next to him likened their situation to that of slaves, "On this disgusting day, the best moment happened when I got a compliment from the Indian Army officer (who also checked my identity card, but spared me from getting down from the car) about my looks resembling the famous Commander, who has given them sleepless nights, and me passing a gentle smile without uttering a single word," the young scholar wrote.
When he returned home, there was something amiss about him, "He looked disturbed that day. I could see the anger and the sadness in his eyes. But I had never thought he will take this extreme step," his father said over phone from Lolab. A friend of Mannan at AMU, who Firstpost contacted, said he had lost touch with him since November, around the same time  the incident happened.
According to a profile on AMU's official website, Manaan was awarded 'Best Paper Presentation Award' in an international conference on 'Water, Environment, Energy and Society (ICWEES) held at AISECT University, Bhopal, for his paper 'Flood Risk Assessment of Lolab Valley from Watershed Analysis' using remote sensing and GIS techniques. Around 400 delegates from 20 countries, including China, US and the UK, participated in the conference.
Mannan had also come to Delhi recently from his University to lend support to the campaign for seeking whereabouts of the missing JNU student Najeeb Ahmed, "And also I believe, protest March or Sit-ins are only successful when all forms of protest are made simultaneously by people in their own capacities. We can neither expect everyone to come on roads and walk three or four kilometers on foot or lay on ground for days nor can we expect everyone to write long pieces, but, we can at least expect it from everyone to remain protesting for any genuine cause, until the justice is not delivered, in any form which he/she deems suitable and possible," he wrote in his blog post.
Inam, another Kashmiri student at AMU, said he had had little contact with Mannan since he was his senior but the two met once over tea at the university canteen. "He talked enthusiastically about Kashmir and Palestine. I met him again on 31 December at his room as I was going home. He promised that once I come back, we will meet and talk for hours." He asked Firstpost to use his first name only due to fear of reprisal by security agencies.
Expressing concern over the new development, Munir A Khan, the police chief of Kashmir region, told Firstpost that a missing report was submitted by Mannan's family on Sunday and a case has been filed. "We have taken cognisance of the case. If true, it is a tragic development, and we will use all our resources to get him back to his family so that he can continue his studies and contribute positively to the society," he said.
However, this latest entry in the militant ranks has got the security establishment worried. According to official records, since 2017, 10 youngsters surrendered after the Jammu and Kashmir Police launched a drive in which their families made appeals. "Our forces have so far rescued 75 boys who were on the verge of joining militancy. We are hopeful of getting Mannan back as well," a senior police officer said.
But many more are joining militant groups like Lashkar-e-Toiba and Hizbul Mujahideen. "We are fighting a nasty war in Kashmir against an over-populous, poor nation but a true military might," Inam, Mannan's friend wrote in a Facebook post. "Picking up a gun to fight the injustice is almost suicidal here. When a young man picks up a gun here, we don't expect a new dawn of freedom, we don't sing ballads of a new revolution. Elegies are written instead, and in total resignation we await the fateful news".
Find latest and upcoming tech gadgets online on Tech2 Gadgets. Get technology news, gadgets reviews & ratings. Popular gadgets including laptop, tablet and mobile specifications, features, prices, comparison.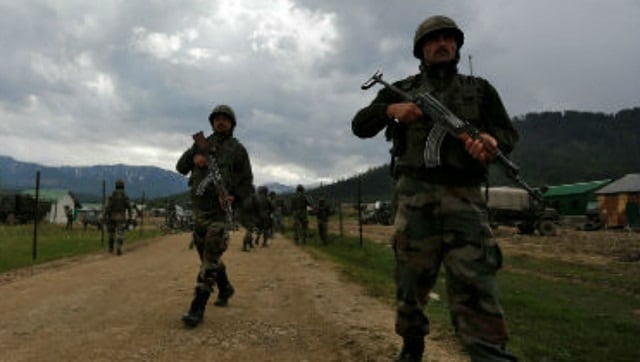 India
Later in the day, India responded with retaliatory firing in which 11 Pakistan Army soldiers were killed
India
The ministry has given Twitter five working days to explain why legal action should not be initiated against the micro-blogging platform for disrespecting India's territorial integrity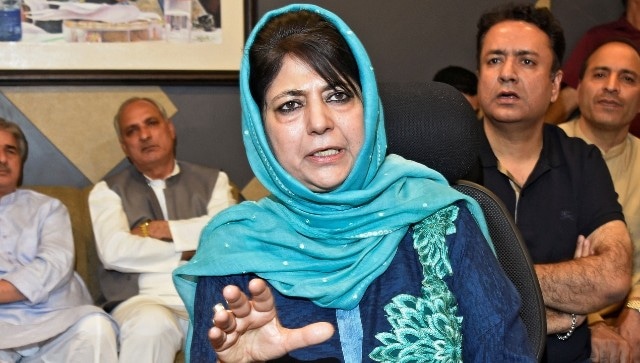 Politics
By-elections will also be held for three urban local bodies — Srinagar Municipal Corporation, Pahalgam Municipal Council and Ashmuqam Municipal Council — on 28 November