Amrut: The story of the first Indian single malt to cause a stir in the world of whisky
How did Amrut Single Malt become the world's third best whisky?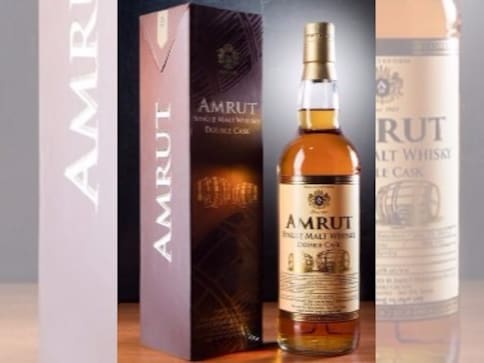 It is uniquely Indian. Made from select barley grown in the foothills of Himalayas and aged and distilled in Karnataka, we are talking about India's first single malt, acclaimed as world's third best single malt whisky: Amrut Fusion.
When compared with the single malts available around the world, Amrut is one of the youngest. First created in 2004, Amrut Fusion might not have even existed today if it was not for a visionary, Neelkanta Rao Jagdale.
Today he can be called the pioneer who started the whole trend of Indian-made single malts. The Jagdales — Neelkanta and son Rakshit — were destined to create history: they did something that was, at the time, beyond the comprehension of any whisky connoisseurs.
It was because, for the world, till then India could only produce molasses-based whisky, which could not even be classified as a whisky in Europe. Thirteen years ago, in 2004, the Jagdales created history by creating the first Indian single malt.
Looking at the success story of Amrut, it seems a bit surreal that Amrut single malt might not even have seen the light of day if it wasn't for the determination of Neelkanta and Rakshit.
Rebirth of a Brand
This happened because on a normal day in 2007, when the world seemed to be closing in on Neelkanta Rao Jagdale, he chose the road less travelled. Jagdale senior, the chairman and managing director of Bengaluru-based Amrut Distilleries Limited, instead of giving up the hope of making it big in Europe with his Amrut Single Malt whisky, decided to change tactics.
Amrut single malt's future was looking bleak — even after three years of hard work and immense struggle, things were not looking good for the brand. The response from the distributors were not favourable and the single malt whisky was costing Jagdale an arm and a leg, and probably gut as well, with high rentals for a Glasgow office, not to mention the marketing expenses that were making it difficult for the Jagdales to carry on with the baby which is the Amrut Fusion of today.
While Jagdale senior was contemplating whether to be financially prudent and put a lid on his most ambitious venture, his son Rakshit wanted to give it another shot. Even though Neelkanta was impressed by his son's confidence, it was a decision that would involve gambling with crores of rupees.
Neelkanta Rao recalls that after much contemplation, when he could not make a decision, he just left his hotel for a walk to Tavistock Square, accompanied by Rakshit. Deep in thought, the father-son reached the Mahatma Gandhi statue at Tavistock Gardens and sat down, thinking of the next course of action, gazing unmindfully at Bapu's statue.
Also read: The success story of the Indian single malt offers whisky lovers reason to cheer
"Looking at Gandhiji, it came to me: our entire history would have been different if Gandhi, too, had gone back on what he had resolved to do. There I was thinking small; worried about losing a few crores, while there was this big opportunity to establish an Indian whisky brand abroad and making the country proud," remembers Jagdale senior.
If only teetotaler Gandhi had any inkling that he would inspire someone to continue with a whisky project.
"What I learnt, looking at Gandhiji, was about hope and inspiration," Jagdale continues and says he decided to give his single malt another try in Britain then and there. He extended Rakshit his full support and that's when Amrut Fusion as we know it today was born.
Amrut — a family business
Neelkanta had learnt the basics of blending liquor from his chemist father, JNR Jagdale, who founded Amrut Distilleries in 1948, in what was then Bangalore. Neelkanta stepped in and took charge after the untimely death of his father. The distillery was run in a conventional and low-key mode — making rum and brandy — both only for domestic consumption, being sold in Defence canteens as well. Amrut Distilleries started producing malt whisky in 1980s and gradually built a large stock of malt at the distillery.
According to Rakshit, the credit for the malt whisky addition to the portfolio goes to his father. He says his father was responsible for building the base for producing an excellent quality malt whisky from 1970. "I was in Newcastle, England, doing my MBA when my father told me we had an excellent malt whisky. He asked me to do test marketing and see whether there was a potential for selling malt whisky in the UK. I started sampling the product in restaurants first and then some up-market bars which sold malt whiskies. The quality of whisky was appreciated and liked," the younger Jagdale recalls.
Rakshit once convinced an award-winning pub in Glasgow, Pot Still, to slip the whisky as blind tasting malt to its customers — many of whom mistook the whisky to be some 15-year-old Scottish malt. The customers could not believe that the whisky was from India. Such responses encouraged Rakshit to go ahead with his dream project. At this time, Rakshit asked his buddy and MBA classmate Ashok Chokalingam to help him conduct blind tastings across England and Scotland.
Chokalingam would later become the brand ambassador and head of international sales with Amrut. He has been a pivotal influence in Amrut's international successes.
Beginning of an era
It took the Jagdales nearly two years to conform to the EU's packaging standards. Unlike India — with 750 ml, 375 ml, 180 ml packaging — in Europe, the standards are 200 ml, 350 ml, 700 ml. They had to import the packaging material: bottles, caps, sleeves and even the labels came from Britain.
The product, the canister and the outer box is, however, made in India. "Even today, the entire packaging material is imported. But the product is 100 percent Indian. And then we export," Rakshit, who is the executive director, clarifies.
In August 2004, Amrut Fusion Single Malt was launched in Glasgow, the home of malt whisky. By 2005, it entered Western Europe, France, Italy, Germany, and Spain. Today, Amrut, in its multiple variants, is present in more than two dozen countries.
Amrut's first big break came when in 2009 Malt Maniacs, a famous, but independent, group of whiskey connoisseurs awarded Amrut Fusion the Best Natural Cask whiskey in Daily Drams (under 50 pounds) Category. The next year, whisky guru Jim Murray in his 2010 edition of Whisky Bible declared Amrut Fusion the third best in the world, giving it 97 out of 100 points. This was after tasting over 4,000 whiskies from across the world.
Amrut single malt whisky variants are made from select Indian barley grown at the feet of the Himalayas. It is carefully mashed and distilled in small batches to preserve the natural aroma and matured in oak barrels in a unique tropical condition — at an altitude of 3,000 feet above sea level in Bengaluru.
"To retain the natural characteristics of this oak-aged Indian malt whisky, we do not chill filter, therefore some haze may be noticed in the product. Amrut presents this product as a humble tribute to the Indian farmer, who has tilled the soil with blood and sweat and grown this barley with care and affection," says Rakshit.
The success story
Amrut has five frontline variants: Amrut Indian Single Malt Whisky 46 percent, Amrut Peated Indian Single Malt Whisky 46 percent, Amrut Fusion Indian Single Malt Whisky 50 percent, Amrut Cask Strength and Amrut Peated Indian Single Malt Whisky Cask Strength.
Apart from that, there are a range of Limited Edition expression such as Amrut Raj Igala, Amrut Amalgam, Amrut Double Cask, Amrut Rye, Amrut Spectrum, Amrut Naarangi, Amrut Greedy Angels, Amrut Intermediate Sherry, Amrut Two Continents Single Malt Whisky, Amrut Portonova, Amrut Kadhambam, Amrut Single Cask and Amrut 100.
Each year, the Amrut team comes out with new expressions. Rakshit says consumers in Europe are now looking at new things. "They want to taste something different. This year we will have Amrut Rum Finish. We take the standard Amrut, and we finish it for a year in rum barrels. We are also coming out with a brandy finish because we distill brandy also," he reveals.
The demand for Amrut whiskies is so high that the company is not able to keep up with it. Malt clubs in Delhi, Mumbai and Bengaluru want to taste Amrut versions but the distillery can't fulfill it as they do not have enough quantities. The good news is, they are increasing production from 3,60,000 litres annually to 8,00,000 litres.
Today, the company sells close to 30,000 cases in more than two dozen countries around the world including India where it is sold in Karnataka, Kerala, Puducherry, Maharashtra, Goa and Chandigarh. Andhra Pradesh, Telangana and Delhi are their other big markets.
If one goes by Ian Buxton's 101 Whiskies to Try Before You Die, Amrut should be on that list before you kick the bucket!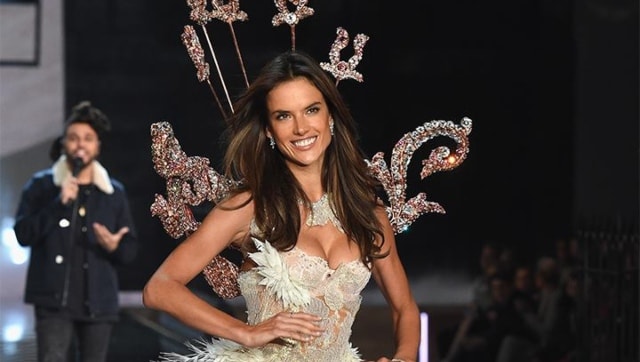 Arts & Culture
The success of Victoria's Secret was also the product of a host of cultural phenomena, as fashion, entertainment, branding, sex and kitsch all began to merge at the turn of the millennium.
Entertainment
Spears has sought more say in who runs her conservatorship, has emphasised that she reserves the right to seek to end it at any time and has welcomed the scrutiny of #FreeBritney fans.
Life
The Hazrat Nizamuddin Baoli, where so many have visited for comfort, is in need of some help itself. The waters appear a murky, unappetising, algae-bloom green, and there is trash floating on it. Would the Sufi have tolerated his blessed waters, which have survived invaders and dynasties, to be laid low by the apathy of those who seek its blessings?