Amritsar train tragedy: Event organiser says taken all permissions, alerted crowd not to stand on tracks
Saurabh Madan Mithoo, the organiser of the Dussehra celebration in Amritsar where at least 59 people were run over by a passing train, said he is extremely pained by the incident.
Days after a train mowed down 59 people watching a Ravan effigy being burnt near Joda Phatak on 19 October, the organiser of the Dussehra event has said in a video message that he had taken all the permissions and even alerted the crowd at least ten times to not stand on the tracks.
Saurabh Madan Mithoo said in the video that he is extremely pained by the incident, according to ANI.
Organizer of Dusshera event Saurabh Madan Mithoo releases video message,says ' Had taken all permissions,had alerted crowd atleast 10 times to not stand on tracks. I am extremely pained by the incident. Some ppl are trying to defame me' #Amritsartrainaccident (location: unknown) pic.twitter.com/viPXBws3P8

— ANI (@ANI) October 22, 2018
Saurabh, a local councillor's son, had gone underground with other family members. According to police, a few people angry over the accident attacked their residence, broke window panes and pelted stones on Saturday.
Following this, the Madan family members have gone to an undisclosed location and also switched off their mobile phones. However, police personnel have been deployed at the residence.
The Amritsar Police had said that though they had given a "no objection" certificate for the Dussehra celebrations, the organisers did not take permission from the municipal corporation and the pollution department.
According to the permission document, the organisers were given the go-ahead following their assurance that they would follow the directions of the Punjab and Haryana High Court on the usage of loudspeakers. They had also assured that traffic movement would not be disrupted and nobody would carry any weapon at the event, it said. "Nobody had applied for the permission with the Amritsar Municipal Corporation," AMC commissioner Sonali Giri said.
The accident happened when a crowd of Dussehra revellers spilled onto the railway tracks near Joda Phatak and could not see the train approaching them. They were crushed under the wheels of the train coming from Jalandhar and heading towards Amritsar station.
The Railways has said it was not informed by the organisers or the local administration that the Dussehra event was being organised close to railway tracks.
With inputs from agencies
World
Recently, Pakistan's High Commission in New Delhi issued nearly 3,000 visas to Indian Sikh pilgrims to attend the week-long birth celebrations of Guru Nanak
India
Biting cold also swept Amritsar, which recorded a low of 1.4 degrees Celsius while Ludhiana registered a minimum of 1.6 degrees Celsius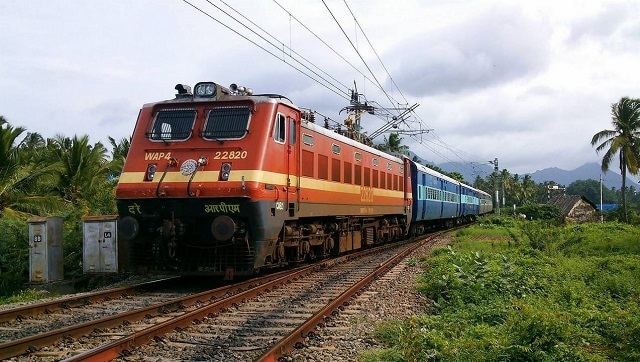 Business
There are four places where the maintenance of the locomotives will be done, namely Raipur, Kharagpur, Visakhapatnam, and Pune