Amrapali Group's Anil Sharma, one-time poster boy of Delhi's real estate scene, courts controversies over financial dealings
Anil Sharma, Chairman of the Amrapali Group, had come up with the slogan, "My home, my right." He is now in the news for allegedly not having handed over people their rightful homes.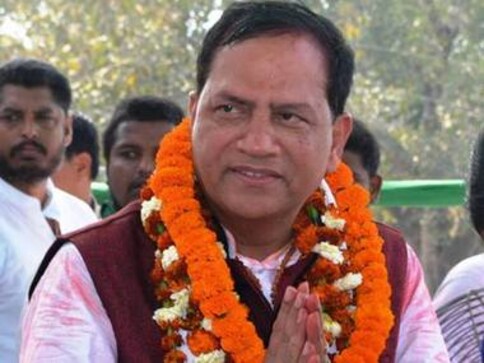 Anil Sharma, chairman of the Amrapali Group, had come up with the slogan, "My home, my right." He is now in the news for allegedly not having handed over people their rightful homes. The Supreme Court has directed the freezing of the bank accounts and properties of the MDs of Amrapali and its 40 sister companies. More recently, Hritik Sinha, CEO of the company and Sharma's son-in-law, also had to be arrested for not paying a cess.
Anil Sharma's success story
Merely 70 kilometres away from Patna lies the village of Pandarak, from where Anil Sharma hails. After the completion of his BTech from NIT, Calicut, and his MTech from IIT, Kharagpur, he worked in Bihar for NTPC and NPCC. He also secured degrees in law and management. Thereafter, he went to Delhi in 2002 to try his luck in real estate. His first project was Amrapali Exotica, in which he built 140 flats. Subsequently, he took up several projects in various cities of India. By 2015, Amrapali was at the height of its success, and it became a regular affair for famous personalities to be associated with the group. Several of its projects such as Amrapali Sapphire and Amrapali Platinum in Noida, Amrapali Empire in Ghaziabad, the Commercial Hub in Greater Noida, the township in Jaipur, Amrapali Multiplex Mall in Muzzafarpur, Bihar, and an IT hub-cum-five star hotel became well-known.
With time, the group began overshadowing its competitors in Delhi-NCR, and Sharma became a trusted figure. As a result, he became the president of CREDAI-NCR, a prominent association of builders. He gained recognition outside India as well. Sharma has won 70 awards in all, including those in the country and outside. Subsequently, former cricket captain Mahendra Singh Dhoni became the company's brand ambassador.
The company later entered the fields of FMCGs, hospitality and entertainment. Its FMCG products were sold under the brand name 'Amrapali Mums' in V-Mart and Big Bazaar stores in Rajgir, Bihar. It also started 3-star hotels in Bareilly, Uttar Pradesh and Deoghar, Jharkhand. Amrapali Media Vision even came up with two movies, Gandhi to Hitler and I Don't Love You. Anil Sharma gave credit for the success of these movies to his wife and CEO of the company, Dr Pallavi Mishra.
Sharma is known to have taken a keen interest in politics as well, and he considers US president Donald Trump as a role model, as he, too, was a real estate tycoon. Perhaps, this is what drove Sharma to try his luck from Jehanabad in 2014.
Political aspirations
Sharma contested the 2014 election from Jehanabad on a JD(U) ticket. However, he had to face a massive defeat.
But the defeat did not put an end to his aspirations of becoming a member of Parliament. He made an attempt to enter the Rajya Sabha, but Pavan Verma, the combined candidate of the JD(U) and the RJD, got a berth in the Upper House instead of him. Sharma also made a bid to enter the Rajya Sabha representing the BJP, and had hoped to get the support of some members of the RJD and JD(U). However, this plan also failed. Due to his changing political affiliations, the trust of many people in him also eroded.
Further, Sharma was also named as an accused along with six others in the murder of the secretary of Balika Vidyapeeth, Lakhi Sarai, Sharad Chandra. It is noteworthy that the Amrapali Engineering College was built on land registered in the name of Balika Vidyapeeth. After a dispute arose over this issue, Sharad Chandra took recourse to the courts. He was later murdered.
Following these events, Sharma's social standing was negatively affected.
Failures in real estate
Several complaints of fraud have been filed against the Amrapali managing director due to cases of cheques issued by the company having bounced. In a recent order, the Supreme Court has ordered the freezing of bank accounts of Amrapali and 40 of its sister companies, and their respective MDs. Further, the court has also ordered the attachment of moveable and immoveable properties related to the company.
One cannot help but note how the poster boy of real estate has run out of luck.
This article was originally published on Firstpost Hindi
also read
Explainers
Elon Musk's brain-computer interface company Neuralink has received approval from the FDA to conduct its first in-human clinical study. The firm wants to put coin-sized implants into human beings, which will allow people with paralysis regain motor function, restore vision, and treat brain diseases
Explainers
Tipu Sultan, the 18th Century Mysore ruler, slept in a hammock suspended from the ceiling of his locked bedchamber with this sword by his side. Found in his private apartments after his defeat at the battle of Seringapatam in May 1799, it was previously owned by Vijay Mallya
India
The health department has directed all the doctors to submit an explanation for their unauthorised absence within 15 days or face strict disciplinary action.