Amity student's suicide exposes abuse by teachers that our society ignores or encourages
The suicide of Sushant Rohilla from the Amity Law School in Noida reveals how 'tough love' and 'harmless' practices by teachers are harming our children.
To understand the importance of a teacher, consider this: A fully educated person spends around 15 years of his or her life in a school or college in India. In those 15 years, excluding the holidays and the weekends, he or she spends around six to eight hours everyday in a school or college.
For at least six hours everyday for 15 years, that person is under the supervision of many teachers. So, he or she spends almost as much time interacting with teachers as he or she does with parents.
Teachers have the potential to affect us almost as much as our parents. Yet, there are many teachers in our country who abuse that power.
On 11 August, PTI had reported that a class 5 girl student of an MCD school in Aman Vihar area of outer Delhi was allegedly molested by her teacher and her father was thrashed by the accused alongwith his colleagues when he tried to lodge a complaint.
A 14-year-old class 9 student committed suicide after teachers from her school in Ghaziabad humiliated and harassed her father and family in full public view because the father could not manage to pay tuition fee dues of Rs 12,000 to the school.
The infamous sexual assault on a six-year-old girl in Vibgyor school in Bengaluru in 2014 had led to protests in the state.
Unfortunately, such criminal incidents are common in our country. But at least the society strongly condemns such incidents and punishes those held responsible.
However, the suicide of 21-year-old BA LLB student Sushant Rohilla from the Amity Law School in Noida and the poignant reactions by people on social media who recounted their own incidents of abuse at educational institutions point out something else which is disturbing but often overlooked by the society.
It is the fact that a type of abuse or wrongdoing exists even in the so-called harmless practices going on in our schools and colleges which are accepted, and even encouraged in some cases, by our society as some form of tough love or playful teacher-student interaction.
In Rohilla's case, it was the fact that the college authorities thought it was right to debar a student from semester examinations due to low attendance, despite the fact that the student had informed the college about a severe foot injury because of which he could not come to college. In fact, Teerth Waraich — a friend of Sushant Rohilla — alleged that the college forgave attendance for a Miss India contestant.
It is only Rohilla's suicide which has now raised questions about this practice adopted by the college. Without this shocking tragedy, probably no one would have questioned the right of the college to debar students on such flimsy grounds because normally, such practices are accepted by the society.
As AIB comedian Rohan Joshi also pointed out, the teacher at his college who made him redo an assignment 20 times (which he said got a "near perfect score" from the Head of Department) was probably still "lording it over his fiefdom, wrecking careers, tearing apart kids' interest in his subject."
And as he very aptly described, the reason that teacher was probably still in his college was because we brush off such practices as "tough love teaching methods".
Indian colleges have some great teachers, but also a ton of pond scum. Bitter, broken, awful people who should not be allowed near kids.

— Rohan (@mojorojo) August 16, 2016
He made me redo one particular assignment 20 times, I went to college four times during our scheduled study leave just to submit

— Rohan (@mojorojo) August 16, 2016
And I bet he's still there, lording it over his fiefdom, wrecking careers, tearing apart kids' interest in his subject.

— Rohan (@mojorojo) August 16, 2016
If you're a student and you're going through anything even remotely similar to this, please talk to someone. Because this is abuse

— Rohan (@mojorojo) August 16, 2016
In Bihar (where I spent 13 years), corporal punishment is so common in schools that we students used to joke about how you've not been fully educated until you've received a good thrashing by a teacher. We used to rationalise the beating we would get by calling them the teacher's 'prasad' (blessings).
In 2012, a survey across seven states by the National Commission for Protection of Child Rights revealed that 99 percent of students had got corporal punishment, according to Quartz.
In a school in south Mumbai where I spent two years, one of the most respected and feared teachers gave a high-five to a student after he cracked a bad joke about another student who was stuttering during an elocution competition. The teacher gave that high-five in front of a hall full of students and, more importantly, in front of the student stuttering on stage.
Yet, all these incidents are either accepted or ignored by our society. There are countless such incidents which take place in the name of education in schools or are ignored by schools in our country.
@mojorojo I have ADHD and teachers all through my schooling only called me a "troublemaker" and treated me like I was dirt.

— sita (@arte_vandelay) August 16, 2016
@mojorojo Damn. I had a teacher who was recently divorced who made me do 100 situps with badly skinned knees. Couldn't walk for a week

— . (@meownologue) August 16, 2016
There's something inherently broken in ALL facets of the system w/ teachers, w/ students, our treatment of mental health & our expectations

— Aditi Mittal (@awryaditi) August 16, 2016
@mojorojo Discovered once a teacher used to call me Genda behind my back

— Tanmay Bhat (@thetanmay) August 16, 2016
@mojorojo My teacher used to say things like 'She is an OBC. That's how they are' in ref to my best friend. In front of everyone.

— Gayatri (@gayatrikotbagi) August 16, 2016
@mojorojo I was asked to sit in the library once (alone) till midnight as punishment because I was hanging out in the premises beyond 4 pm.

— NavD (@NavdhaD) August 16, 2016
if we don't talk about the things they don't teach at school @mojorojo, who will? pic.twitter.com/l3hnNrm3Ol

— Solo (@bigeyedsol) August 16, 2016
Such incidents traumatise children, have a long-term impact on their personality and encourage other children to repeat the mistakes of their teachers.
The reason the society does not condemn incidents like these is because teachers are usually given too much power in India. "There's an institutionalised problem with student-teacher relationships in India's schools. Teachers are revered authorities whose job is to discipline and punish. The classroom atmosphere is authoritarian. Students are encouraged to be afraid of teachers," said the Quartz article.
Tragedies like the suicide of Sushant Rohilla will not stop unless we start listening to the children and realise that teachers are just human beings and not demigods.
With inputs from agencies
Find latest and upcoming tech gadgets online on Tech2 Gadgets. Get technology news, gadgets reviews & ratings. Popular gadgets including laptop, tablet and mobile specifications, features, prices, comparison.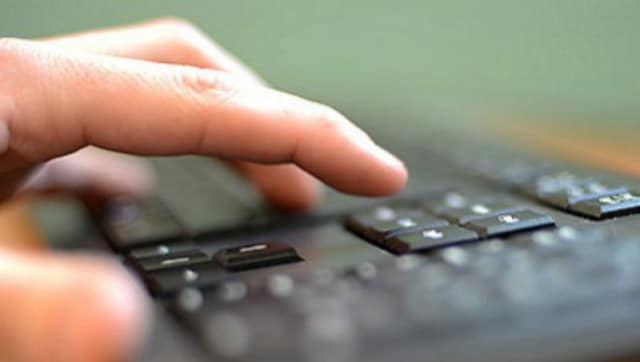 India
Those who qualify in the PTET exam will be eligible to take admission to B.Ed, B.A B.Ed, and B.ScB.Ed programmes.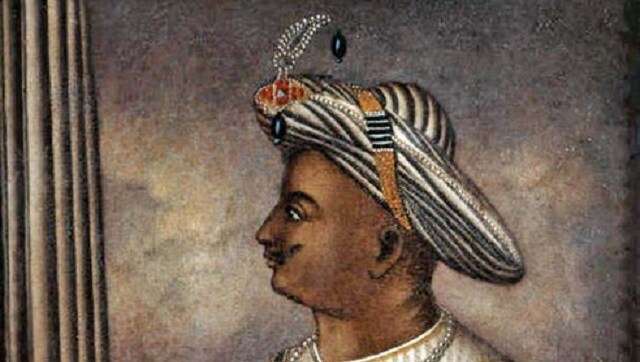 India
Chapters that deal with the advent of Christianity and Islam in India are among the ones have been dropped from the state board's syllabus.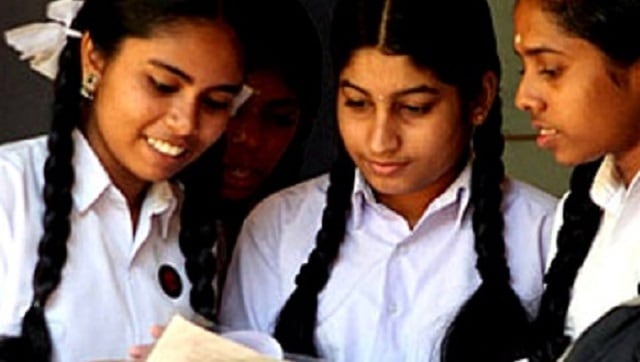 India
Along with face masks, the schools in Andhra Pradesh will also provide schoolbags, text and notebooks.