Amit Shah backs Maya Kodnani's alibi in Gujarat riots case, says didn't go to Naroda Gaam, but was at Assembly
BJP president Amit Shah on Monday appeared before a special sessions court in Ahmedabad following summons issued in the 2002 Naroda Patiya case, in which 11 persons were killed.
BJP president Amit Shah on Monday appeared before a special sessions court in Ahmedabad following summons issued in the 2002 Naroda Patiya case, in which 11 persons were killed.
Shah was summoned after the key accused in the case and former minister in the then Narendra Modi government Maya Kodnani claimed to have failed to get the BJP chief to depose as a witness in her favour. The court had said it would not re-issue the summons in case Shah failed to present himself.
When the 2002 communal riots took place, Shah was BJP MLA from Sarkhej constituency, while Kodnani was an MLA from Naroda constituency. Kodnani claimed in her application that MLAs and other leaders of the BJP had assembled at the Sola Civil Hospital during the time when the Naroda Gaam killings took place. She had stated in her application that Shah was present at the Sola Civil Hospital, where he too was present with other party leaders and hence, he should be examined too.
Kodnani on 12 September told a special court, hearing the 2002 Naroda Gam massacre case, that she could not find the address of BJP president Amit Shah to summon him as a defence witness in the Naroda Gaam case.
Gujarat: Amit Shah leaves after appearing before a sessions court in Ahmedabad as Maya Kodnani's witness in 2002 Naroda Gam riots case. pic.twitter.com/CGDNhH7Szo

— ANI (@ANI) September 18, 2017
CNN-News18, reporting from inside the court, quoted Shah who said, "I stayed at Naranpura and was Sarkhej MLA in 2002. On 27 February, 2002, we got news of the Godhra incident." When asked where he was on 28 February, 2002, the BJP leader said, "I went to the assembly at 8.30 am on that day. The Vidhan Sabha proceedings got over in about half an hour after condolences were given to Godhra victims."
"Kodnani did not go to Naroda Gaam between being at the Assembly session and Sola Hospital. We did speak about me appearing as a witness in the Naroda Patiya case, but the SIT has not bothered to ask me whether I was with her on 28 February, 2002, or not."
When asked if Kodnani was present in the assembly, Shah replied in the affirmative. "After the (session of the Gujarat) Assembly got over, I received many calls from Sola Civil Hospital as it was in my constituency, so I went there," he said
"What time did you reach the hospital? What did you see there?" asked defence counsel Amit Patel, News18 reported. "I reached between 9.30 pm and 9.45 pm. There was a lot of commotion and confusion. Relatives of those who died were there and the postmortem was ongoing."
Top leaders from Gujarat BJP said that Kodnani filed her application for summoning defence witnesses including Shah without even speaking to them. According to reports, when Shah learned that his name has also been included in the list of witnesses to be summoned, he is understood to have expressed anger and displeasure at this and even asked the state party leadership to reprimand Kodnani.
"I was not allowed entry into the postmortem room. I met with family members of the Godhra victims whose postmortem and identification had been completed. There were several karyakartas with me; people were angry and were raising slogans when I was coming out of the hospital," said Shah.
"I was at the hospital for quite some time. I remember seeing Jaideep Patel and other leaders. I tried to pacify the crowd but they surrounded me; the police had to take me and Kodnani away from the spot in one of their jeeps. This was at around 11 or 11.15 am," said Shah.
"I learnt about the Godhra incident when the home minister announced it in the Assembly. I don't exactly remember where I was sitting when Kodnani arrived at the hospital but the police did cordon us and take us away for protection," he added.
As many as 14 witnesses have already deposed and have been examined.
Kodnani, who was convicted in the Naroda Patiya case in 2012, had insisted that she was in the state Assembly and later at her hospital when the killings occurred on 28 February, 2002.
The Naroda Gaam killings occurred close to another massacre site — Naroda Patiya, in which 100 people were died.
Kodnani wanted to present Shah to testify the veracity of her claims since, according to her, he was with her the whole time.
Find latest and upcoming tech gadgets online on Tech2 Gadgets. Get technology news, gadgets reviews & ratings. Popular gadgets including laptop, tablet and mobile specifications, features, prices, comparison.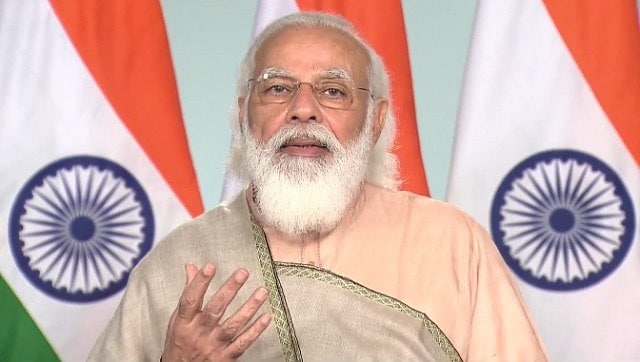 India
PM Modi said that while Makar Sankranti 'reaffirms the importance of respecting mother nature', Pongal showcases the best of Tamil culture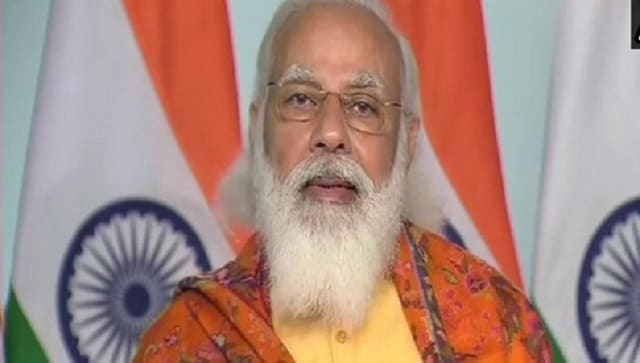 India
Addressing the valedictory function of the second National Youth Parliament Festival, Modi urged youths to join politics, saying the 'poison of dynastic politics' will continue to weaken democracy unless they join the fray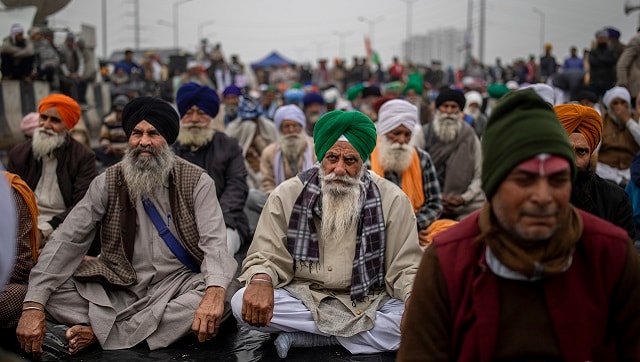 India
The All India Kisan Sangharsh Coordination Committee also accused the BJP-led government at the Centre of "shirking political responsibility" of resolving the crisis