Amid Doka La standoff, India's poor infrastructure along China border in Uttarakhand may be cause for alarm
China's recent indirect threat of entering Kalapani seems to have set the alarm bells ringing regarding India's security situation near the borders with Nepal and China in the Uttarakhand region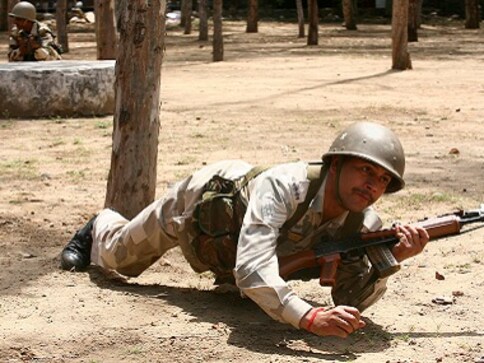 China's recent indirect threat of entering Kalapani seems to have set the alarm bells ringing regarding India's security situation near the borders with Nepal and China.
Located close to the Indo-Nepal border in Uttarakhand's hilly Pithoragarh district, Kalapani is currently under the Indo-Tibetan Border Police's (ITBP) watch. Nepal has, in the past, attempted to stake a claim over this disputed land, while China is also located close by.
A recent statement by China's foreign ministry had brought up Kalapani for the first time. "What if we enter Kashmir or Kalapani in Uttarakhand?" asked Wang Wenli, deputy director general of Boundary and Ocean Affairs, part of China's foreign affairs ministry.
At a time when Indian and Chinese forces are involved in a stand-off near the tri-border junction at Doka La, this statement has acquired additional significance.
Moreover, it's the second instance of Chinese threats near the Uttarakhand border. A year ago, there was a report about increased Chinese activity in the grazing lands of Bara Hoti, located in the state's Chamoli district.
China's threat also underlines the very urgent need for building proper infrastructure near the international border areas of Uttarakhand. Until not very long ago, Rajnath Singh had showed his concern for faster development work, like construction of roads, bridges, etc. along the 3,488-km India-China border, at a meeting with chief ministers of five Himalayan states. Among the five is Uttarakhand, which shares a 345-km border with China. Not surprisingly, there is history of transgression in these areas from China.
There are three Uttarakhand districts that lie on the border with China: Uttarkashi, Chamoli and Pithoragarh. These are all hilly regions that are suffering from large-scale migration away to the cities. In fact, locals can recall stories about Himalayan passes that were used to connect Tibet for trade purposes, until the 1962 war.
If Pithoragarh has the Belchadhura Pass and Lipulekh Pass, which are the routes taken by the Kailash Mansarovar Yatra, the Mana Pass, Niti Pass, and Barahoti grasslands are in Chamoli district. Uttarakashi's Nilong Pass was known for its traditional trade and business links between India and Tibet. However, all of it came to an end following 1962. Nelong Pass in the Nelong Valley is also close to the China border. But since the war took place, locals residing in the valley moved to Uttarkashi. Now locals need permit to enter the valley. Prior to the war, trade with Tibet was the economic mainstay of these villages. Even today, a narrow wooden bridge, known locally as Gartang Gali, bears testimony to these times.
It appears that China considers India most vulnerable when it comes to the Uttarakhand border. Beijing has developed good infrastructure and has enabled easy movement of troops on its side of the border, while India hasn't been able to do the same in Pithoragarh and Uttarkashi. Villages located on the border areas continue to wait even for basic amenities. A crucial road link to the last Indian post, of Lipulekh in Dharchula village, is still to take proper shape. The Lipulekh Pass is used mostly by Kailash Mansarovar pilgrims to reach the famous pilgrimage site in Tibet. The Border Roads Organisation is working on this 76-km project through a rugged and very difficult mountainous terrain.
Closer to the China border is Niti Valley in Chamoli district. It was once a village with about 250 families, but fewer than 50 of these now live here. Living a nomadic life, they keep moving to the state's plain regions in the winter, returning to Niti in the summer months.
Barahoti, a grassland area in Chamoli district, is connected to Joshimath through roads and has a 100-km motorable road up to Rimkhim, the last Indian post. As per reports published in Firstpost earlier, the dispute at Barahoti dates back to the British days when, as per a 1952 intelligence Bureau report, Hoti was popular among traders going to Tibet during the summers. But in 1954, with the Panchsheel Agreement on trade and pilgrimage in Tibet, India stopped trade with Tibet.
During an internal security meeting held in New Delhi in 2013, Uttarakhand's then chief minister Vijay Bahuguna revealed that China made 37 incursion attempts between 2007-2012 in Barahoti. In July last year, transgressions were reported from Barahoti, while some more were again reported in July this year. Reports also came to light after a few days through grazers who take their cattle to the meadows.
A weak second line of defence is clearly reflected in this situation, which is arising due to poor infrastructure on the border areas, and Uttarakhand may have to pay a hefty price in future. Reports of transgression and intrusions reach the local administrations very late, and it is definitely not a good sign when it comes to the security of this hilly state.