Amid CBI row, YouTube video hails Rakesh Asthana, compares him to Vivekananda, Subhash Chandra Bose, Sardar Patel
The video, which portrays CBI Special Director Rakesh Asthana as a model IPS office and lists his achievements, has been widely shared on social media.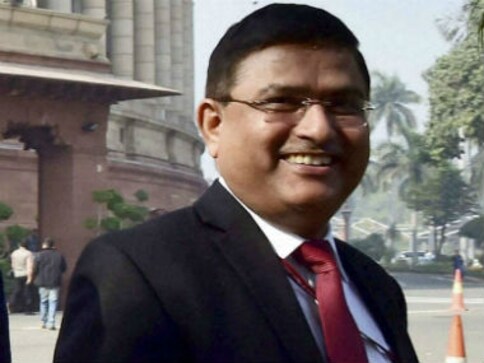 As controversy surrounds Special Director of the Central Bureau of Investigation (CBI), Rakesh Asthana, who was sent on a forced leave by the government on Wednesday midnight amid corruption charges, a video on him has surfaced, in which he is portrayed as a model Indian Police Service (IPS) officer.
Uploaded by Aim IAS/IPS on YouTube, a motivational channel for IPS and Indian Administrative Service (IAS) aspirants, the video compares Asthana to the likes of Subhash Chandra Bose, Sardar Patel and Swami Vivekananda.
The "highly motivational" video begins with black-and-white montage shots of India, followed by shots of Bose, Patel and Vivekananda, as the narrator talks about how there are special people in this world who leave a mark. This is followed by close-ups of the medals and lapels of an IPS officer, along with claims that he is the latest in this list of personalities.
The YouTube video finally shows Asthana, who according, to the clip, is "one of those special people whose every step has been towards a noble cause, who has set an example of determination and integrity while increasing the honour for his post".
The video goes on to list Asthana's achievements, who apparently fulfilled his duties religiously and set an example for all IPS officers. It also shows Asthana on duty, including a shot of him with his wife — adding that Surat would always remember its former police commissioner. "He not only controlled the crime rate, but he was the bridge between the government and the people," the narrator says.
Calling Asthana a "daring" officer, the narrator ends with, "People enter the world to lead a life, but a life truly lived is one in which society looks at in awe and admiration."
The video, which also contradicts the charges against him, was first shared on Twitter early on Tuesday morning amid his feud with the CBI director Alok Verma, who was also sent on forced leave on Wednesday midnight. The two most senior CBI officials were also stripped off all their responsibilities at the agency on Tuesday.
On Sunday, the CBI had registered a case against Asthana for allegedly accepting bribes to settle the case of meat exporter Moin Qureshi, who is facing multiple charges of money laundering and corruption. The agency alleged that Asthana and his deputy Devender Kumar accepted bribes at least five times between December 2017 and October 2018 from another accused in the Qureshi case. The CBI suspended Kumar on Tuesday evening.
Asthana, a 1984 batch IPS officer of the Gujarat cadre, allegedly accepted Rs 2 crore as a bribe from businessman Satish Sana, who was being investigated in the Qureshi case to "wreck" the investigation.
Politics
A bench of Chief Justice D Y Chandrachud and Justices P S Narasimha and J B Pardiwala took note of the submissions of the BJP leader who mentioned the matter saying the government has not taken any decision till date
World
In his concluding address to the 18th meeting of chief justices/chairpersons of the Supreme Courts of the SCO member states hosted by Supreme Court of India, CJI Chandrachud emphasised upon the need to collectively adopt new mechanisms to make court processes simpler and more accessible
India
A bench headed by Chief Justice D Y Chandrachud said the submissions on the issue involve an interplay between constitutional rights on the one hand and special legislative enactments, including the Special Marriage Act, on the other