American experts seek increased India-US-Japan developmental collaboration in Indo-Pacific region
Close on the heels of Secretary of State Rex Tillerson accusing China of predatory economics, experts in Washington have sought increased collaboration between India, the US, and Japan.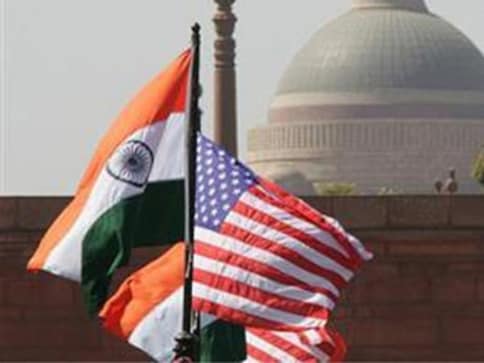 Washington: Close on the heels of Secretary of State Rex Tillerson accusing China of predatory economics, experts in Washington have sought increased collaboration between India, the US, and Japan aimed at providing alternative developmental efforts to countries in the Indo-Pacific region.
"The US, India, and Japan can offer alternative options for economic connectivity that can compete and possibly even cooperate with China's Belt and Road Initiative, where appropriate," said Manpreet Singh Anand, who served as deputy assistant secretary of state for South and Central Asia in the previous Obama administration.
Now a distinguished professor of practice at the prestigious National Defence University, Anand said each of these countries – India, Japan and US — can bring various resources and expertise in the forms of private sector investment, clear and transparent rules of commerce, experience with large infrastructure projects, technology and innovative approaches that can create game changing effects.
"Given that we have committed to a global order based on fairness and growth for all, we have a foundation of shared values to build upon," Anand said in his address to a Congressional reception organised by the Global Partnership Foundation, as a precursor to the Global Partnership Summit to be held in New Delhi from 11 to 14 December.
Ken Weinstein, president of the prestigious Hudson Institute, said India-US-Japan trilateral has been a major focus of the work of the top American think-tank.
"The subject of US-India-Japan trilateral relations is one near and dear to our hearts at Hudson Institute," he said.
Hudson Institute, he said, was the first to hold a conference on US-Japan-India trilateral relationship in Tokyo in 2006 and the keynote speaker at that point was none other than the then Japanese Cabinet Secretary Shinzo Abe, who is now the popular prime minister of Japan.
In his keynote address then, Abe talked about the need to grow closer US-Japan-India ties "to work together more closely not just in the area of trade and development but also on security policies to meet the challenge of a rising China and the various challenges that pose and the need to promote a rules-based order and stable rise of China and a rules-based Asia Pacific region open to trade," Weinstein said.
"And in fact, as we look at it, the very strong possibility of a US-Japan-India trilateral at some point in the near future, it is also quite likely that the Australians will come on board with this notion of a trilateral. The relationship is growing deeper by the day," he said.
Having just returned from Tokyo last week, Weinstein said he met with senior Japanese officials "who were quite excited about the increased Japan-India defence trade and the increased defence cooperation that is going on between our three nations," he said.
Japanese officials, he said, "see it as fundamental to the future of the Indo-Pacific region, a vision that President Donald Trump is outlining on his trip through Asia now".
Vibhav Kant Upadhyay, chairman of India Centre Foundation spoke about alternative model of development, which he insisted the three countries need to adopt and collaborate on.
Satu Limaye from the East West Centre said Trump is carrying on from his predecessors on one-core continuity which is building US-Japan-India trilateral relations.
Optimistic about the structural requirement for this relationship, Limaye said whatever political changes occur in Tokyo, Delhi or Washington DC, the underlying driver of this relationship is going to continue.
"The fact that you have the third, second and tenth largest populations and the first, third and ninth largest economies - likely to get higher on the economic range as India grows - and democracies, is simply a symbolic and substantive reason that these three countries should cooperate. And the fact that they didn't so much before is again somewhat surprising," he said.
"It can't be emphasised enough as we have challengers such as Russia and China to the international rules and law- based order, that we have countries like Japan, the US, and India working together to uphold a rules-based international system," he said.
Subscribe to Moneycontrol Pro at ₹499 for the first year. Use code PRO499. Limited period offer. *T&C apply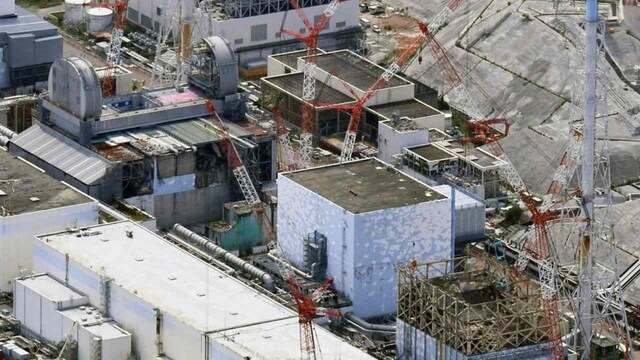 World
Officials acknowledged that multiple seismometers had failed several months ago, and hadn't been repaired since.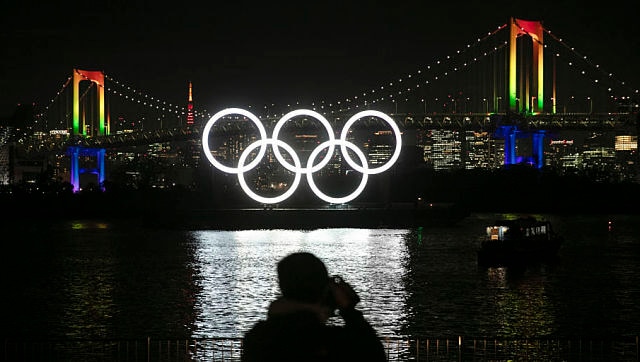 Sports
Tokyo Olympics 2020 organisers said last week that they plan to rule on the matter this month, likely before the nationwide torch relay begins on 25 March.
Sports
The US freestyle great, whose 15 world titles are the most of any woman swimmer, adapted and adjusted along with the rest of the world in 2020, but she isn't giving any ground when it comes to her goals in the pool.