Amendments to Prevention of Corruption Act will ensure this law isn't used to prosecute honest bureaucrats
Parliament has recently passed the bill to amend certain key provisions of the Prevention of Corruption Act, 1988.
Parliament has recently passed the bill to amend certain key provisions of the Prevention of Corruption Act, 1988. Most of these amendments are aimed at tightening up the provisions and expanding the coverage of the offences. Perhaps the most critical amendments are to Sections 13 and 19.
Why is the passing of these amendments that important? It was an issue of concern for the bureaucracy, certainly. But it is important because of its larger implications. This government, as do governments at the Centre and the states, has an economic agenda to spur manufacturing, investment and growth, which requires the government to formulate policy and work with the private sector.
For these initiatives to succeed and deliver results, senior officers needed to be assured that any bona fide economic decision taken by them would not be second-guessed many years later and make them the targets of investigative action and prosecution much after they have retired from service. This was not happening in the dispensation till now, and the provisions in the Act in some cases ended up being used to prosecute honest bureaucrats.
To see how, we need to understand what was wrong with the existing law. Nobody holds any brief for the crooked, who for personal financial benefit, use their official influence to favour one party or another. They should be prosecuted and punished.
The concern was about the cases in the recent past of senior officers with a sterling track record and reputation for integrity who were criminally charged for actions in which there was no apparent criminal intent or mala fide on their part, or even a whiff of an allegation of quid pro quo in the charges. Such officers who dealt with policies and cases involving land alienation, allocation of natural resources, foreign investment have been recently the object of such affection. Regardless of whether in hindsight the decisions made in these cases were perceived to be right or wrong, if the recommendations were made in good faith, in an official capacity, without any personal considerations or gains, it was not right for them to have been so arraigned and prosecuted.
How was this possible? Surely the law could not have been so unreasonable? Regrettably, it was. I refer particularly to the ambiguity of the provisions of the erstwhile Section 13(1) (d) (iii) and the absurdity of its application in cases involving economic decision-making. As per this section, a public servant was said to have committed the offence of criminal misconduct, if s/he
"while holding office as a public servant, obtains for any person any valuable thing or pecuniary advantage without any public interest."
Any policy/recommendation/decision made by a public servant will inevitably benefit some entities and adversely affect some entities. Whichever entity is benefited by the action of the public servant has, in the language of the provision as interpreted and applied by investigative agencies and courts, was deemed to have obtained "for any person a valuable thing or pecuniary advantage."
There was also a requirement of  the action being without any public interest. In the application of the provision, the reasoning and assessment in hindsight, usually many years after the event, of the investigating officer and the courts on whether there was or was not any public interest, tended to prevail over the reasoning and best assessment of the responsible officer on the spot at the time. Sometimes, those involved in investigation would use this provision to net "big fish", which would get them accolades, even though they knew there was no wrongdoing. Deemed pecuniary advantage and perceived lack of public interest was enough to constitute "criminal misconduct" punishable by a jail term.
For the public servant whose actions came under such scrutiny under this provision, it was a lose-lose game, because her/his bona fides and absence of quid pro quo did not matter.
Which decision will be called into question and investigated, and for what reason, s/he could not guess. In such cases, there was a tendency, as often as not, for the straightforward and decisive officers, who thought they were only doing their job sincerely, to be dragged into the net of criminal investigation. Despite the brave face put on, morale in the upper echelons of the government was suffering as a result. With such an atmosphere, it was indeed a miracle that there were still officers at those levels who went ahead and did what they thought was the right thing and needed to be done in the public interest.
This subsection has now correctly been done away with, and the new subsections define criminal misconduct of a public servant as
• "if he dishonestly or fraudulently misappropriates or otherwise converts for his own use any property entrusted to him or under his control as a public servant or allows any other person to do so; or
• if he intentionally enriches himself illicitly during the period of his office and, he or any person on his hehalf, is in possession or has, at any time during the period of his office, been in possession for which the public servant cannot satisfactorily account, of pecuniary resources or property disproportionate to his known sources of income".
These provisions are specific, and bring in the mens rea and quid pro quo as essential ingredients of the offence, which is perfectly reasonable, and more than adequate to catch actual wrongdoers.
Similarly, another very welcome step is the amendment in Section 19. The provision for requiring previous sanction by the competent authority for prosecution under this section has been extended to public servants who may have retired since. This was available only to serving officials earlier. Quite often, retired officials, ended up as soft targets in such cases.
Why then did it take so long to change these provisions? Unfortunately, there has been a tendency to regard the higher echelons of the government with suspicion; a tendency fueled by a history of high octane media trials and judicial activism. For example, in the past, the government has tried to protect honest officers at decision-making levels by the so-called "single directive" which provided for prior sanction of the government to be taken before commencing investigations in the case of senior officers of the rank of joint secretary and above.
This "directive" has been struck down by the courts twice; most recently, the related laws were held unconstitutional and violative of the right to equality by the Supreme Court in May 2014. Currently, no single directive exists. A similar provision providing for prior sanction of the Chief Justice before commencement of investigation of cases relating to corruption against judges,however, remains.
Notably, this bill was introduced in Parliament in 2013, but could be passed only now. While this was recognised as a critical issue by successive governments, political leaders were hesitant to champion it for fear of being seen as "soft" on the "corrupt" bureacratic class.
It is to the credit of the current Government that it took the bull by the horns, clearly articulated the reasons, and pushed the legislation forcefully. Finance Minister Arun Jaitley stated succinctly why the existing law had to change, because "it creates a legislative system where even bona fide decisions, in a post-mortem done after ten years, are found to be erroneous and people are held accountable. The only defence strategy that is available is not to take any decisions."
What has been achieved by the passing of these amendments is a major reform almost on par with the much more visible Insolvency and Bankruptcy Code. Just like what the Code is doing for the banking sector, this amendment will enable quicker and better quality decisions in Government, restore morale, and energise the functioning of the system. I expect the outcome of this reform to be hugely positive, in terms of taking forward the economic agenda, though it may not ever be measurable in tangible terms.
It is, really, a big deal.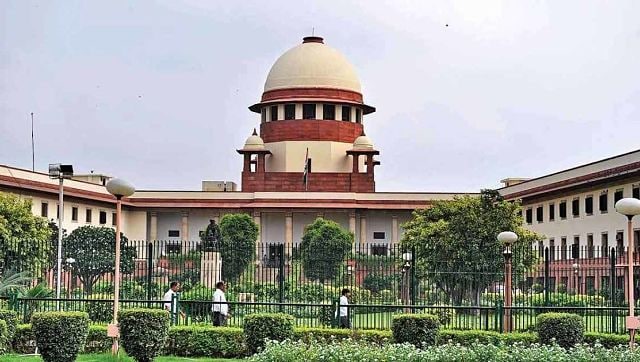 India
The former home minister had challenged the Bombay HC order directing a CBI probe into allegations of corruption levelled against him by former Mumbai police commissioner Param Bir Singh
First Cricket News
There is a school of thought that legalising betting will bring in massive revenues for the government at a time when most of it is going unchecked. But Khandwawala looks at it differently.
First Cricket News
The new ACU chief will be flying to Chennai on Wednesday. He also attended the final ODI between England and India in March to get an idea of how things work in the board.