Amarnath Yatra devotees have faced repeated terror attacks: Here's the blood-soaked history of pilgrimage
This is not the first time that the Amarnath Yatra pilgrims have been the target of a terror attack.
Monday's attack on Amarnath Yatra pilgrims in Jammu and Kashmir left at least seven people dead and 32 injured.
The 40-day yatra, which began on 28 June, saw thousands of personnel from the army, BSF, CRPF and state police pressed into service to ensure the pilgrims' security. Unfortunately, despite their best efforts, the attack wasn't thwarted.
But this isn't the first time that pilgrims have been targeted by terrorists.
2000: 21 killed
On 2 August, militants attacked five places in Jammu and Kashmir, resulting in the death of 89 people, including 21 Amarnath yatra pilgrims according to officials.
The Tribune reported that the pilgrims were killed after the militants attacked the Amarnath pilgrims' base camp at Pahalgam.
The terrorists were believed to be opposed to the three-month ceasefire declared by Hizbul Mujahideen.
"Most observers are convinced the attack on the 'soft target' of the Hindu pilgrims was an attempt to strangle the peace initiative at birth," an article in The Independent said.
2001: 13 killed
According to The Hindu, at least 13 people were killed and 15 others injured when a militant hurled grenades at a camp and later fired indiscriminately near the Amarnath cave on 20 July, 2001.
The militant initially lobbed a grenade at the camp and as policemen rushed to the spot, tossed another grenade which killed at least two police officials.
2002: 11 killed
The attacks on Amarnath Yatra pilgrims continued for the third straight year. On 30 July, two pilgrims were killed and three injured when militants hurled grenades at a taxi in Srinagar which was on its way to the Amarnath cave base camp, according to News18.
Just a week later, on 6 August, three Lashkar-e-Taiba (LeT) terrorists opened fire inside the Nunwan (Pahalgam) base camp, killing nine people and injuring 27.
This attack took place despite the presence of an estimated 15,000 troops and police personnel deployed to protect the Amarnath Yatra pilgrims, an article in Frontline said.
2006: Five injured
According to a DNA report, at least five people were injured when terrorists hurled a grenade at a bus carrying Amarnath Yatra pilgrims from a base camp to Srinagar on 21 June, 2006.
The attack took place near Bihama-Ganderbal in central Kashmir and came only four days after Jammu and Kashmir police claimed to have busted a terror module.
What separates the latest attack on Amarnath Yatra pilgrims from the ones in the past is that this is perhaps the first time that Hizbul Mujahideen — the biggest terror group in Jammu and Kashmir — is involved in the attack, according to News18.
LeT was believed to be behind the previous attacks.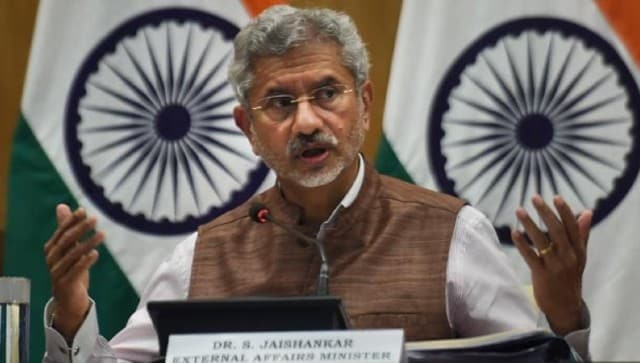 World
But through the bonhomie, India would do well to keep one eye firmly on another partner in West Asia with whom it has enjoyed cordial ties largely based on its energy requirements: Saudi Arabia
India
Frontline and healthcare workers were assigned additional duties to help manage the public health emergency. But while the number of tasks expected of ASHAs kept increasing, the protective gear dwindled
India
The Centre will take over from states, which were supposed to be carrying out about 25 percent of the country's vaccination work, and continue with its ongoing inoculation efforts