Alwar lynching victim Rakbar Khan leaves behind family of eight, children who ask where their next meal will come from
A pall of gloom descended on the two-room red brick house at Kolgaon village of Haryana's Mewat district, as news spread of Rakbar Khan's lynching by an angry mob in Rajasthan's Alwar
Rohtak: A pall of gloom descended on the two-room red brick house at Kolgaon village of Haryana's Mewat district, as news spread of Rakbar Khan's death. Rakbar used to work as a labourer in the Aravalli hills touching Mewat, but a ban on mining that was imposed about a decade ago rendered thousands like him jobless.
On Friday, Rakbar was lynched by an angry mob in Alwar, Rajasthan, who suspected him of cow smuggling. His widowed wife Asmina Khan is still unable to come to terms with the incident, and is still unable to believe that the sole breadwinner of the eight-member family will never return.
She demanded the death penalty for those responsible for the lynching, saying they have killed not just one person but have also robbed an entire family's livelihood. "Rakbar had the responsibility of feeding our four sons and three daughters. Now that he is no more, who will earn and feed the eight of us? I am not educated or exposed to the outside world, or even skilled at anything. Who will feed our family?" she asked.
Recalling the fateful day, Asmina said, "I had cooked bread and vegetable curry for him. He had borrowed Rs 50,000 from my father to buy two new cows."
The family already owned two cows at home and met their household expenses by selling milk to a local dairy. "Sabzi-paani ka kharcha nikal jata hai, roj chaar litre doodh bechte hain hum. (Our daily expenses are met by the four litres of milk we sell every day)," she said.
Asmina said they planned to buy the cows from Rajasthan so they could sell more milk and augment their family income and save something for the future, but everything is now gone. "Cow rearing is not new for the residents of Kolgaon; it's a common practice. I have been rearing cows for four years and love them like my own family," she added.
Asmina and Rakbar were married for 16 years, and their eldest daughter is 14 years old. "My husband used to earn well when working for the miners, but after it was stopped, he was forced to do odd jobs," said Asmina, who is expecting her eighth child in the next few months.
Rakbar earned Rs 300-400 a day, and made some extra money by selling cow milk. "Four of the seven children go to the local madarssa, while the remaining three are too young to go to school," she said.
Asmina recalled her husband's words to her, that the children must not suffer the hard times they did because of their poverty. Though Rakbar wasn't educated, he asked the children to concentrate on their studies and become successful, Asmina said.
She was informed about Rakbar's death on Saturday morning. "I couldn't believe my ears, but when it was confirmed by local residents, I lost my senses. My children grew feverish after hearing the shocking news," she said.
Her mother and other relatives have come down from Rehna Tapi village and are keeping the household running. "My parents are my only ray of hope but they are also labourers and don't have enough resources to share with my family," she said. Regarding the allegations of cow smuggling, she said the family's profession is selling milk and those who sell milk don't kill cows.
Father's fears
Rakbar's father Suleman Khan recalled advising his son against going to Alwar to buy cows, after coming across reports of violence against those transporting cattle in Rajasthan. "I tried to persuade him to drop his idea of going to Alwar, but he didn't listen to me. He said things would be fine," Suleman said.
Refuting allegations of cow smuggling, he said that selling milk has been their family profession for a long time. Suleman said there has never been any dispute between Hindus and Muslims in Mewat district regarding cow rearing and milk selling, and that Rajasthan is the hub of violence related to cow transportation.
Villagers face daily humiliation
Nilotpal Basu, CPI(M) politburo member and former MP and the party's Haryana secretary Surender Singh visited Ferozepur Jhirka and Kolgaon to meet Rakbar's family. Basu said Rakbar's family is very poor, and lives in a thatched house. "He was a marginal dairy farmer and part-time labourer. He has seven children aged under 14 years. He was the sole breadwinner and the family is devastated by his death," Basu said in a statement.
He said Kolgaon is on the Haryana border, and the nearest town is Navgaon in Rajasthan, just 9 kilometres away. "These residents visit Navgaon for their daily needs and have to face humiliation there. Their motorcycles, tractors and other vehicles are towed away by police. Even when they take their cattle for insemination, they are caught, attacked, humiliated and sometimes their cattle are also taken away. There is a bias among the police of adjoining Rajasthan areas against these people," he claimed.
The author is a Rohtak-based freelance writer and a member of 101Reporters.com, a pan-India network of grassroots reporters
Politics
The rejig is taking place after Sachin Pilot had declared an open revolt against Chief Minister Ashok Gehlot
India
The rejig is taking place after Sachin Pilot had declared an open revolt against Chief Minister Ashok Gehlot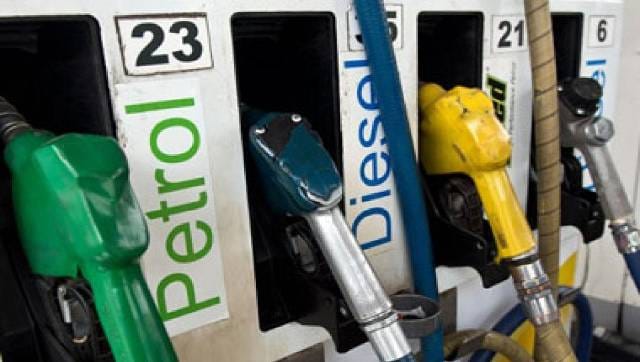 Business
Petrol and diesel prices on 29 November 2021: Petrol price in Delhi stands at Rs 103.97 per litre while diesel is available for Rs 86.67. In Mumbai, petrol is retailing at Rs 109.98 while diesel costs Rs 94.14